Masi's departure 'ought to pacify Hamilton'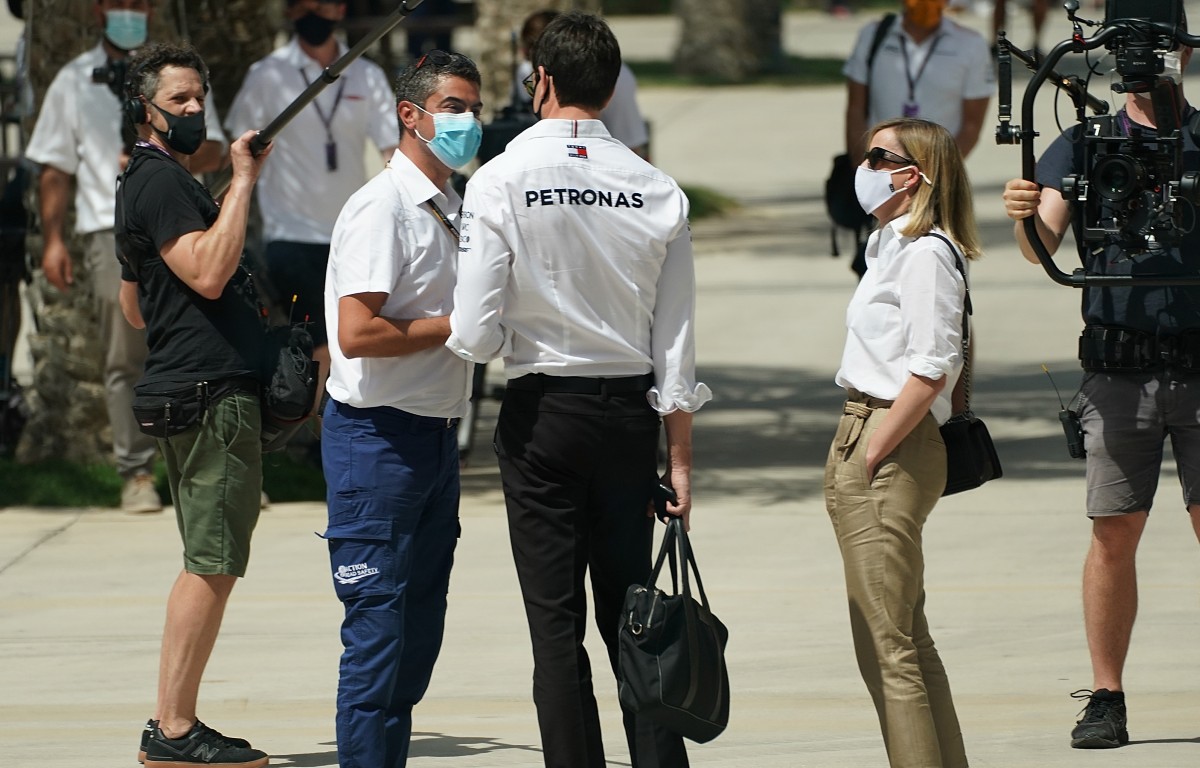 Ousted from his role as race director for his part in last year's season finale, Craig Slater reckons Michael Masi's exit should "pacify" Lewis Hamilton.
Hamilton lost the World title, which would have been his record-breaking eighth, in dubious circumstances last season when FIA race director Masi allowed only some cars to unlap themselves, setting up a final lap shoot-out between the Briton and Max Verstappen.
Hamilton lost, telling his team over the radio that the race was being "manipulated". With the disappointed driver walking away from the paddock saying "we'll see" about next year, Mercedes protested but that was denied.
Such were the feelings at the time that Mercedes motorsport boss Toto Wolff questioned whether Hamilton would be back, saying his driver would "never get over" the manner in which he lost the title.
The FIA launched an investigation into the Abu Dhabi race and, two months later, it has played out with Masi's exit from the job while Hamilton is preparing to begin his 16th season in Formula 1, starting with Friday's unveiling of Mercedes' W13.
Hours after the announcement the Briton told his Instagram followers "I'm good. You good?"
Slater says the FIA's timing is "significant".
"It is not unexpected news," the F1 reporter told Sky Sports, "it's exactly what we predicted and the timing is significant from a Mercedes perspective.
"We reported all year that Lewis Hamilton and Mercedes were waiting on the FIA's investigation findings to see if Lewis would continue in F1. Well this comes just in advance of Mercedes' launch for 2022 on Friday, at which Hamilton will be present.
"Now that the FIA have announced something concrete, this represents the kind of self-assessment, self-criticism and admission – even if it isn't explicitly stated – that some mistakes were made in Abu Dhabi.
"It ought to pacify Hamilton and at least give Mercedes some confidence going forward that Formula 1 will be trying to operate to the very highest standards in terms of following clear, concise and predictable rules."
Masi's role will now be split between Niels Wittich and Eduardo Freitas, the two alternatively and supported by Charlie Whiting's former right hand man, Herbie Bash.
But while Bin Sulayem said in Thursday's announcement that Masi was out, set to take up a different role within the FIA, he did not go into detail as to why, at no time calling out the Aussie for any specific mistake.
Slater added: "It is interesting in announcing Masi's departure, they don't outline the reasons for him going. He is to take up a new position within the FIA structure.
"My understanding was, in addition to the fact he did not implement the rules correctly in terms of the way cars unlap themselves behind the Safety Car, and indeed with regard to the precise point the at which the Safety Car could be withdrawn, it was also felt within Formula 1's leadership that perhaps the noise and controversy which surrounded him made his position as the race director – which has to carry authority with teams and drivers – as untenable."
PlanetF1 Verdict
Will Masi's departure 'pacify Hamilton'?
Craig Slater believes that Michael Masi's departure will pacify Lewis Hamilton.