Current cars already shaping 'basic principles' for 2026
Formula 1 technical director Pat Symonds says these 2022 cars are already shaping changes that will be saved for 2026.
2022 marked the start of a new regulatory era in Formula 1 as new-look challengers with a completely different aerodynamic philosophy hit the track.
The main aims were to tighten up the pack and most importantly make following another car easier, therefore promoting overtaking.
And in the early stages, the cars do seem to have allowed drivers to follow closer for longer, with Symonds, who led the Formula 1 design team working on these new regulations, declaring that he is "very, very happy" with the work that was done.
Now Symonds and his team have merged into the FIA department and already are looking at how these cars can be developed further, seeing the 2022 versions as a strong starting point.
But their plans are not set to be put into action next season, or even during the next few.
Instead, Symonds is looking towards 2026, the same year that the new generation of power units are to be introduced.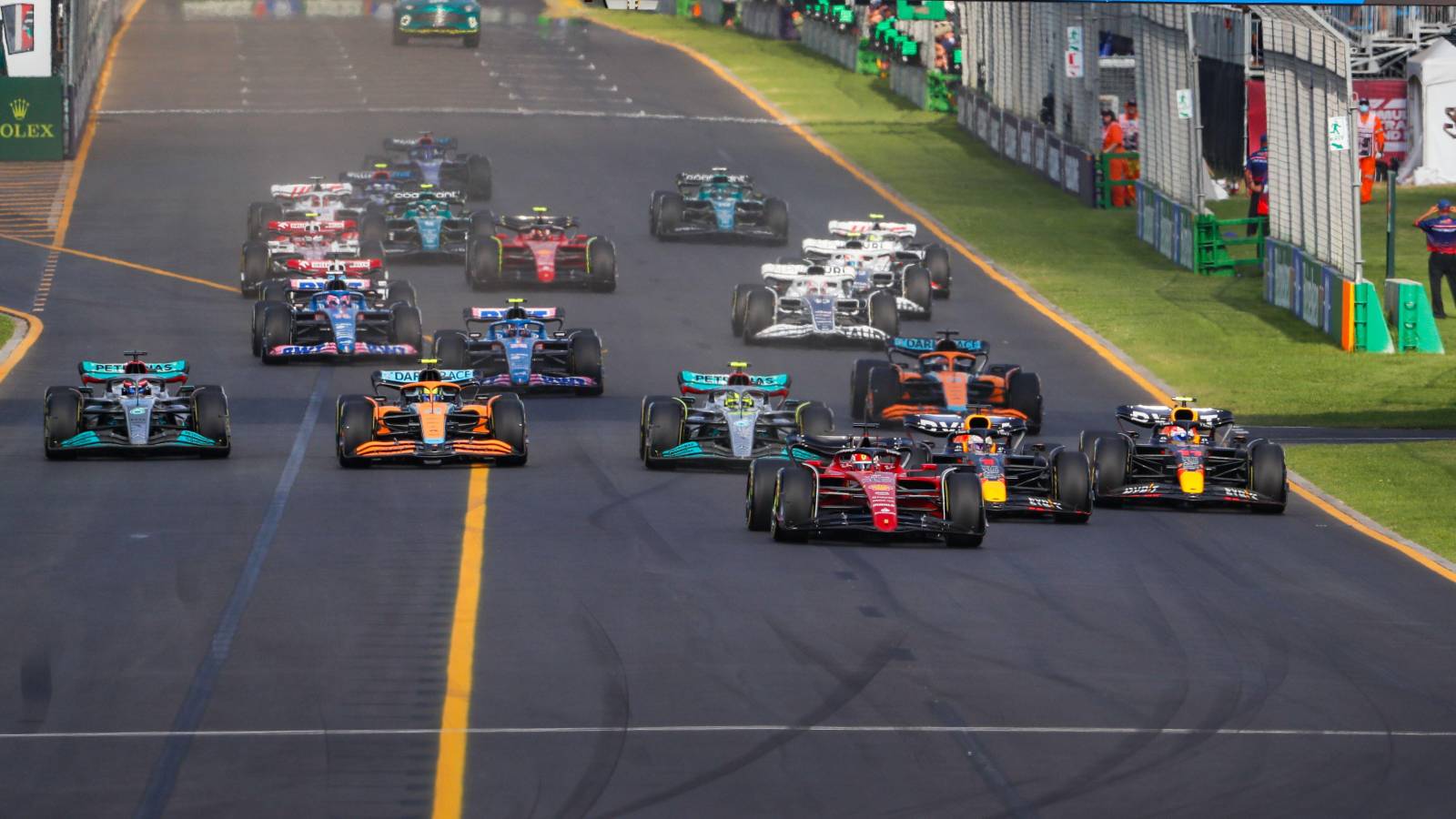 "If we weren't learning lessons, we'd be dead," Symonds told Motorsport.com.
"I think when you design a car, you're never 100% happy with it.
"By the time it's finished, you just think 'I could have done a better job here or there'. And I think with the 2022 car, that was the case.
"I'm very, very happy with what we've done. But there are things that could be better.
"It won't be 2023 or 2025, but I think by 2026 there will be a lot of changes to the concept of the car. So we are not talking about key adjustments yet, we are talking about the basic principles."
So, since Symonds explained that the 2022 car was focused around making following easier, does he feel like that is being achieved?
Well, he wants a greater sample size of data to reach a detailed conclusion, but explained that the early signs are promising.
"We have analysed some data and will do an internal report after a few more races, I always say don't do things with a small sample size," Symonds stated.
"The aim was never to overtake, there is a lot more to it. It was always about following more closely.
"We started monitoring it a few years ago and now we can see a change. We are only a few races in, but I think the first data points in a positive direction. So I'm very hopeful that this year we will have some very spectacular and close races."
Symonds acknowledged that there was doubt over whether these regulations really could make the cars more following-friendly, but believes now, they are proving that they have indeed pulled it off.
"We have learned a lot about this car and we have confidence in our tools," he said.
"A lot of people were very doubtful about whether we would make any changes, but we have shown that we can do it and that we understand their problems.
"During the last stages of trying to test the 2022 rules, we realised there were better ways of doing some things. We will include them in the next generation of design, which will probably come in 2026.
"As I said before, the moment you design something, you are not 100% happy with what you have done. You have to be pragmatic, you can't do a totally new concept every year."
Magnussen thinks downforce loss is greater than 2021
Kevin Magnussen agreed it's easier to attack in 2022, but at a cost of downforce while in close combat.