Cyril Abiteboul has hinted that he would relinquish the team principal role at the end of this year when Renault is rebranded Alpine.
Earlier this year new Renault CEO Luca de Meo put to rest rumours that the French manufacturer would be leaving Formula 1.
Instead he announced the rebranding of the team, which will run under the Alpine name from 2021 onwards.
That, however, won't be the only change.
The team also confirmed that Abiteboul would head up the Alpine business, taking up more responsibility on the business side that could yet see him relinquish his team boss role.
Asked about this at the Sochi Autodrom, he explained: "The exact situation is that I have been asked by the CEO Luca de Meo to take as an extra mission the structuring of Alpine as a car company, as a brand but not just a brand inside of things but what's the product strategy, what's the business model within the context of Renault Group changing massively of organisation, and also strategy, given the overall situation.
"It's a mission which I started, which I will have in hand in a couple of weeks and part of the deliverable of that mission will see obviously some proposals in terms of structure that I absolutely do not want to comment on here and now.
"What I can tell you is that I remain in the context of that mission until the end of this year fully committed in my role as team principal."
Get your hands on the official Renault 2020 collection via the Formula 1 store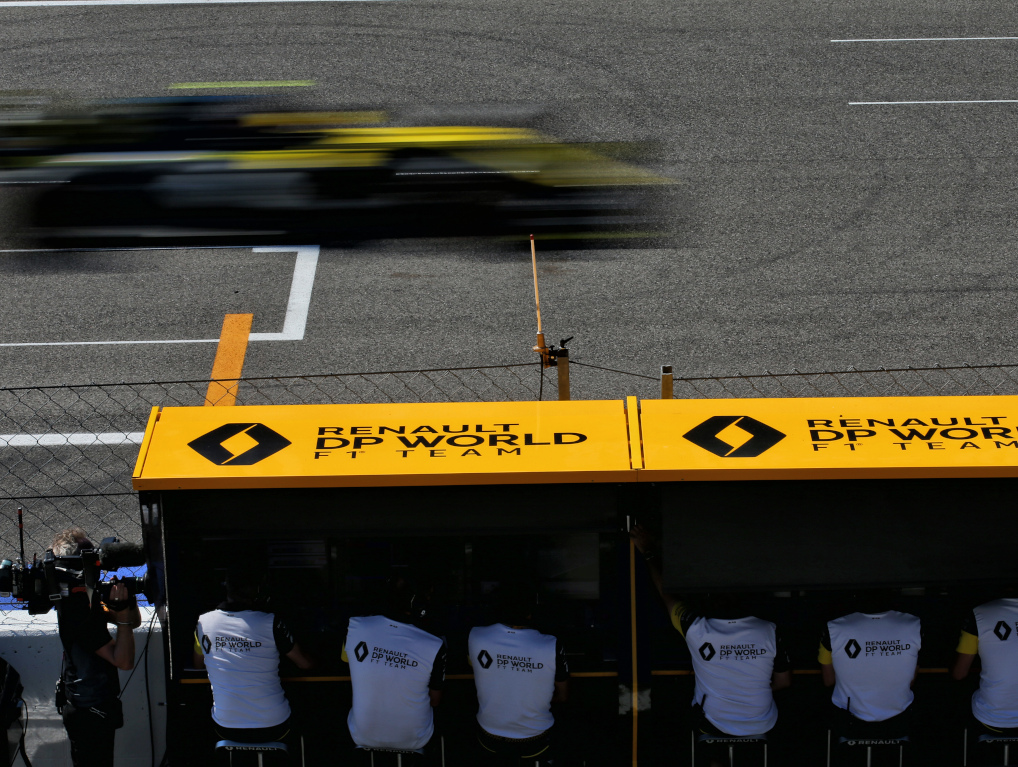 Abiteboul has previously spoken about Meo's arrival being a game-changer for the Enstone team.
"Clearly the great news is that in Luca de Meo we have a CEO that is really passionate and enthusiastic about cars, about the product, about sportscars and about motor racing," he told Motorsport Week.
"That's something that will clearly be a game-changer for all of us in Renault and also for myself."
"He's been a great person that I've been able to personally engage," added Abiteboul. "He knows the goal of the team, he knows the team situation.
"He's here for the long run. He fully appreciates what's being done, and measures also what we are doing with the level of resources we have – because I think he has a better understanding and knowledge of the sport, which is a good thing for all of us.
"But he also has clear expectations, not just for the racing team but also for the way the racing team will play a role in Renault's long-term strategy – and I think that's what matters the most."
Alpine has confirmed its 2021 driver line up with Fernando Alonso returning to the team with whom he won the 2005 and 2006 World titles. He will partner Esteban Ocon.
Follow all the action from the Russian Grand Prix with the PlanetF1 live centre