'McLaren pushed Ricciardo to rush decision'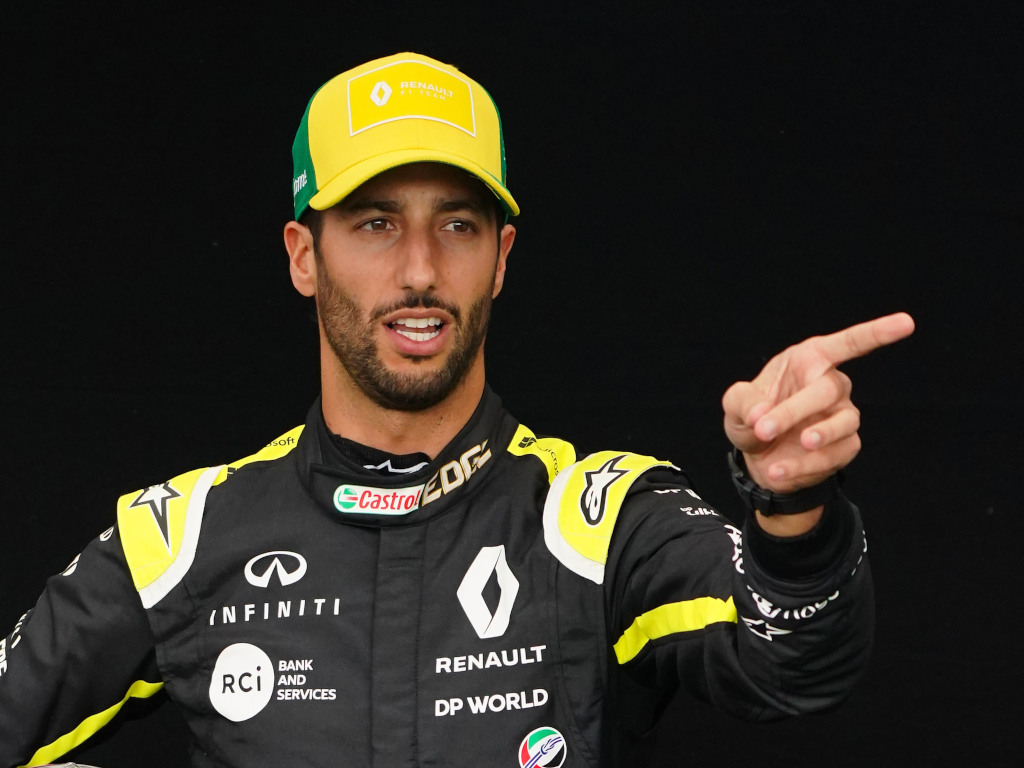 Disappointed at losing Daniel Ricciardo to McLaren, Cyril Abiteboul says McLaren "pushed" the Aussie into making a rushed decision.
Earlier this month Sebastian Vettel kicked off the 2021 driver market when he announced he was leaving Ferrari.
48 hours later Ferrari confirmed that Carlos Sainz would take Vettel's race seat, however, the shock news was that Ricciardo would be jumping into the Spaniard's McLaren seat.
Just one year after making his Renault debut, the Aussie had decided to swap teams.
Renault managing director Abiteboul was quick to make his displeasure known.
He released a very brief statement saying: "In our sport, and particularly within the current extraordinary situation, reciprocated confidence, unity and commitment are, more than ever, critical values for a works team."
The Frenchman has now given more details about Ricciardo's exit, saying he is very surprised that the 30-year-old made the call before seeing the cars in action in a competitive grand prix.
However, according to Abiteboul, Ricciardo was "rushed" into his decision by McLaren and it is one he may yet come to regret.
"First it's important to remember that we have one year, one season to do together, and we expect more out of that season than from last season, that is for sure," he told Motorsport.com when asked about Ricciardo's decision.
"I'm a bit disappointed because I don't think that you can build anything without stability. That goes for drivers, but frankly that's also true for the rest of the organisation.
"We had a lot of changes last year: 70% of our staff have seen a change of management or structure to their department. A new technical director, new head of aero, new engineering director.
"All of that has happened in the last 12 months with lots of change.
"I would have liked to see that result of that, because we know that there is a bit of latency, before going into the action of a driver change and driver discussion.
"And then I'm a bit surprised about the activism of two particular F1 teams, who have pushed Daniel to sort of rush the decision.
"We decided not to bend over this timing and to stick to our plan. Our plan and our priority is to make a better car.
"If we had had a better car last year, probably you will not be asking me this question. And we know that if we have a better car we'll be able to attract any driver in the future, so that's our focus. That's been our priority."
He added: "The new regulation, the new deal [rules], have been our priority. Securing the future of F1 has been our priority. He's made his decision, we're moving on."
Follow us on Twitter @Planet_F1 and like our Facebook page.