Abiteboul linked with Red Bull Powertrains role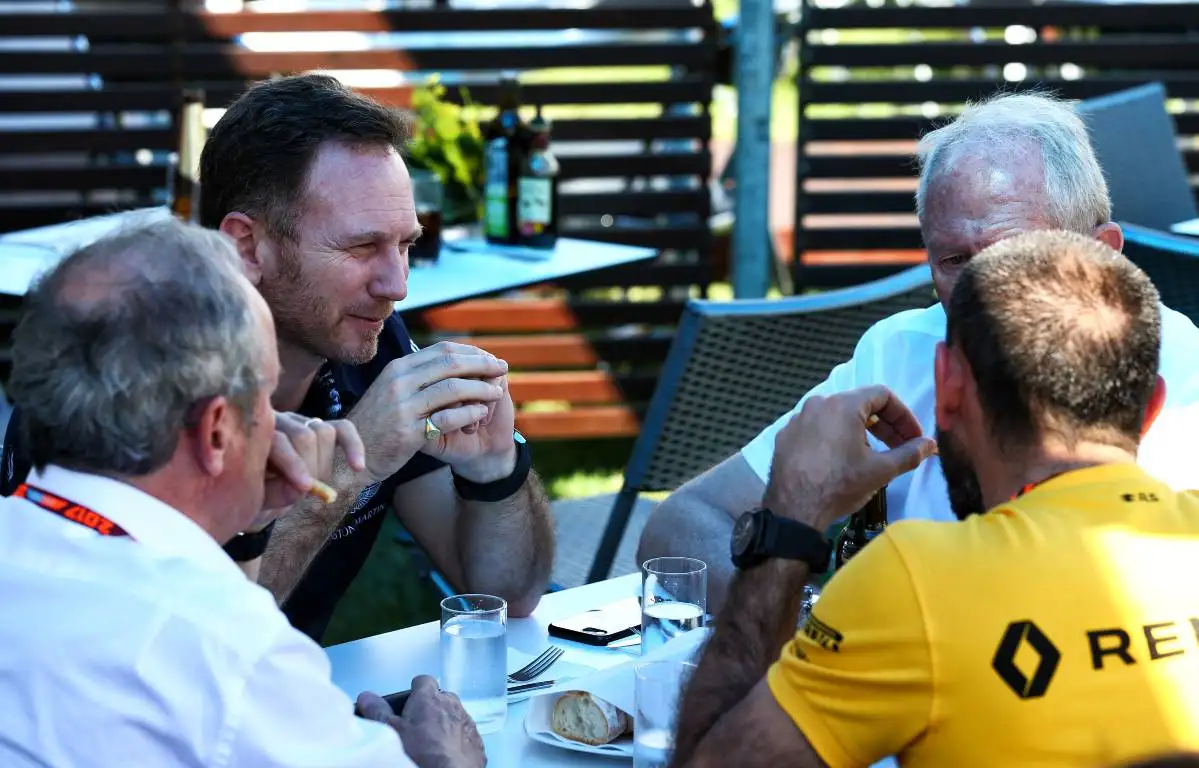 It has been rumoured that Cyril Abiteboul will move to Red Bull to take charge of their new Powertrains department. 
The Frenchman left the Formula 1 grid at the end of the 2020 campaign with Renault choosing to sack him after the team failed to win the battle for P3 in the Constructors' Championship.
During his time with the French team, his relationship with Christian Horner and Red Bull was frosty to say the least, with the two parties often clashing due to Red Bull being unhappy with the Renault engines they were supplied with.
If rumours are to be believed though, they've buried the hatchet, with reports from Italy claiming he's in contention to join the team, becoming the manager of Red Bull Powertrains.
Of all the people you would have expected to see in the Red Bull garage in Abu Dhabi, it probably was not Cyril Abiteboul.

But he was there…https://t.co/BovmFBbQZl #F1 pic.twitter.com/VS8QxAZ8pZ

— PlanetF1 (@Planet_F1) December 31, 2021
Such talk comes after he was spotted in the Red Bull garage during the Abu Dhabi Grand Prix and praised the team when asked about his presence there.
"I have to confess I was at Red Bull," said Abiteboul, quoted by GPFans. "I can admit it because I was spotted there. It's all right, I've chosen the right place!
"I have worked a lot with Red Bull. People remember our differences, but I also have a lot of respect for this completely results-oriented organisation. I want to say that at all costs. Sometimes that was what Renault lacked, that willingness to want to win at all costs.
"When I see the strategic choices made by Helmut Marko, with Max [Verstappen] and with Honda, and the implementation of them by the team in Milton Keynes under Christian's leadership, I am glad it paid off in the end.
"And those last few minutes in Abu Dhabi, you could say to yourself it was meant to be."
Reportedly, as per the Italian branch of Motorsport.com, he was attending the race weekend with the team as he was negotiating a move that would see him become the head of their engine department in their first year using their own power units.
The move would perhaps make more sense than it first seems with Abiteboul working as a consultant for Mecachrome, the company that assembles Renault's F1 engines, since leaving the team.
That being said, given how bad things between himself and Horner got, it would still be something of a shock move.
PlanetF1 Verdict
Abiteboul linked with shock Red Bull move
Cyril Abiteboul has been linked to a move to Red Bull after being spotted in their garage at the Abu Dhabi GP.