Damon Hill: Alpine's test an 'imperfect' solution to finding new 2023 driver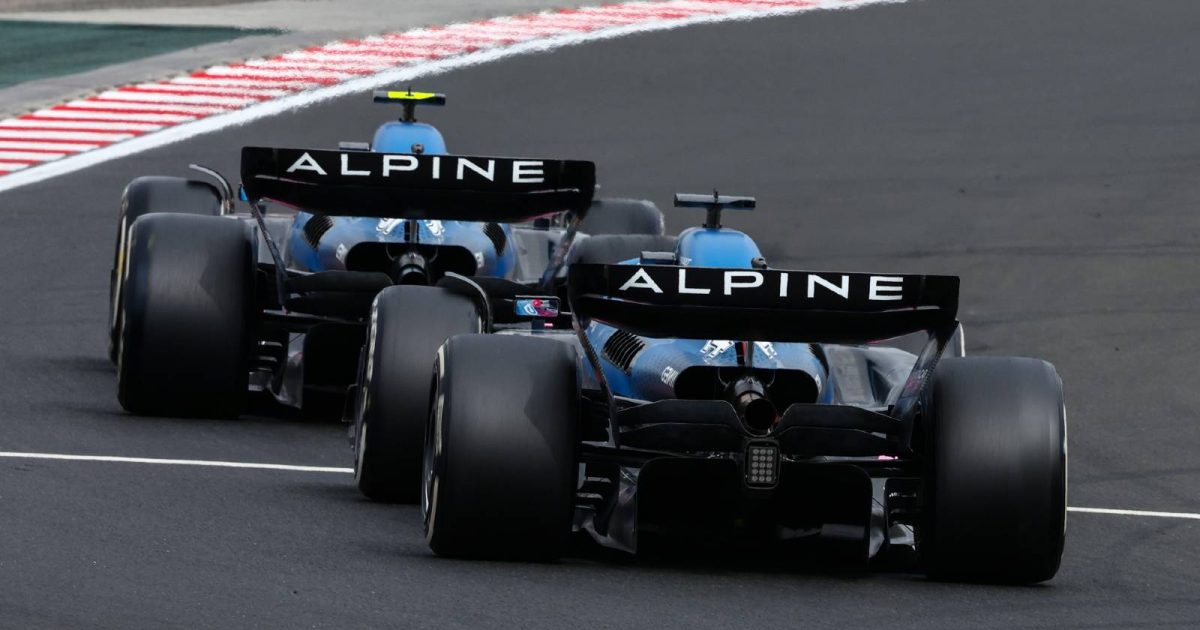 Damon Hill believes in-season testing with multiple drivers, as Alpine have been doing this week, is not a surefire barometer of how well someone would perform as a full-time driver with the team, as multiple factors come into play beyond outright pace.
Alpine ran a three-day behind-closed-doors test at the Hungaroring earlier in the week with their 2021 car with several candidates in the running to replace Fernando Alonso next year.
Among those taking part were thought to be former Alfa Romeo driver Antonio Giovinazzi, Alpine junior driver Jack Doohan and Mercedes reserve and Williams stand-in Nyck de Vries, as the team look to whittle down the shortlist that team boss Otmar Szafnauer said stood at 14 drivers to begin with.
Theorising on the F1 Nation podcast why Daniel Ricciardo was not due to be present at the Alpine test, despite publicly declaring he would move back to the team, co-hosts Natalie Pinkham and Tom Clarkson were in agreement that the Australian should have been given a chance to show his capabilities again for his former employers.
But even if Alpine wanted to test Ricciardo out against the other candidates, the 1996 World Champion says that pure lap time cannot be the only consideration when trialling drivers in such a way.
"Yeah, and I think also tests are very imperfect ways of checking whether or not someone's what you want, but maybe they want to reacquaint themselves with him," Hill explained during the discussion about the outgoing McLaren driver and how he would fit back in at 'Team Enstone'.
"And it's as much about vibe, it's as much about when the guy walks into the garage, how the mechanics respond to them, how the engineers respond to this person, whether they can generate, as you say, this magic quality, this leadership quality in a team, engender them, as it is about sheer pace.
"If you just went on sheer pace, it can be very misleading, especially at a test – because it's not easy to say at a test who was quick.
"How many times do we go to winter testing and suddenly, you know, the Haas is quickest, and you think, 'well, you're going to win the World Championship.'
"Of course, you get to the first race, it's nothing like that. A test is a day long, driving around a circuit where the conditions are changing all the time.
"How do you compare like with like? You put in a guy next day, it's a totally different story."
Pierre Gasly had been hot favourite to take a seat alongside Esteban Ocon next year, but such a move had been contingent on IndyCar driver Colton Herta receiving an FIA superlicence exception to race for AlphaTauri next year, but this move now appears to be off the cards, leading Alpine to widen their search for Ocon's partner in 2023.
Read more: Dan Fallows draws Jaguar-Red Bull comparisons in new Aston Martin role