Damon Hill criticises the BBC as he weighs in on Gary Lineker's Match of the Day ban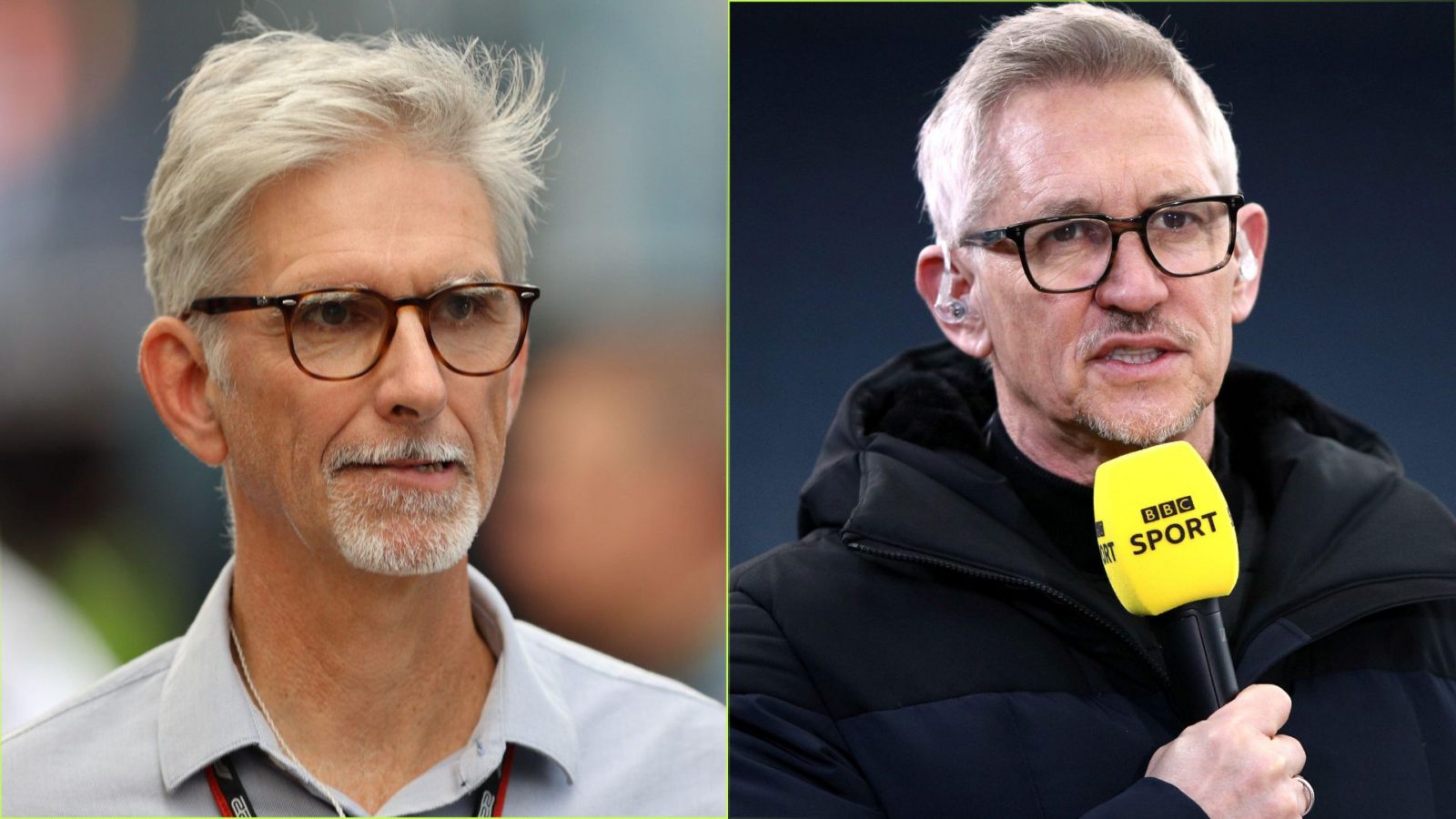 Damon Hill has become the latest voice to disagree with the BBC's decision to suspend Gary Lineker from hosting Match of the Day.
The long-time face of the broadcasting company's football coverage was told on Friday that he would be taking a step back from hosting duties this weekend in response to a tweet he sent earlier this week.
Following the UK government's announcement of their new policy towards migrants illegally crossing the English Channel, Lineker said it was "not dissimilar to that used by Germany in the '30s.
"There is no huge influx. We take far fewer refugees than other major European countries," Lineker tweeted. "This is just an immeasurably cruel policy directed at the most vulnerable people in language that is not dissimilar to that used by Germany in the 30s, and I'm out of order?"
Following a backlash from those within the government amid concerns over impartiality, the BBC issued a statement on Friday saying Lineker had "broken editorial guidelines" and as a result, would not be presenting Match of the Day this weekend.
Since then, there has been a wave of support for Lineker, who has presented the show for 24 years, with his fellow pundits and presenters refusing to appear on the programme, forcing the BBC to scrap the traditional in-studio element.
PlanetF1 recommends
Five reasons why Ferrari fans should still be optimistic after Bahrain
Bahrain 2023: When Lawrence and Lance Stroll finally won Formula 1's acceptance
The Mercedes W14's main strength that Aston Martin are currently missing
Two more of the BBC's football programmes, Football Focus and Final Score, have also seen presenters and pundits pull out of hosting duties on Saturday.
But it is not just voices from within football that have supported Lineker, with Formula 1 World Champion Damon Hill becoming the latest to criticise the British public broadcaster.
"On Lineker, don't necessarily agree with him, but he was hired because of who he was/is and has a right to free expression," Hill tweeted. "We can separate his personal views from his professional work. We are not the eejits they clearly take us for. All a bit silly.
"In a way Lineker the Tweeter is a different person. The medium is the message? Ah, whatever."
Hill was then pressed on whether he disagreed with Lineker's views on the immigration policy and said it was not about that, but instead about whether a BBC presenter can share their own opinion.
"I never mentioned what he was talking about," Hill said in response to a question from another user. "That is not actually the issue. The issue is whether he can voice his views as an individual on anything he likes. Or does the BBC own his views? Or is he hijacking his position afforded by the Beeb [the BBC]? Or are the Beeb appropriating him?"