Hill identifies best chance of home winner for British GP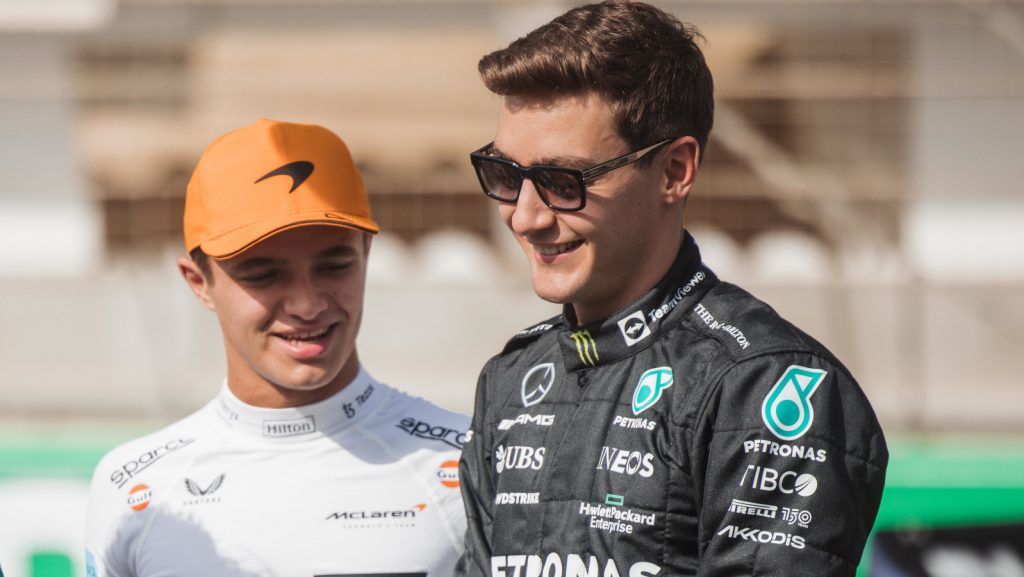 With three Brits lining on the grid at the British Grand Prix, Damon Hill is not ruling the possibility of a British driver winning at home.
But, he says, if that happens that driver is most likely to come from the Mercedes camp.
Lewis Hamilton is a past British Grand Prix winner while George Russell and Lando Norris have yet to even step onto the podium at Silverstone.
But of the three, this season it is Russell who seems the most likely to secure a good result with his run of nine successive top-five finishes, three of which were podium results.
It is, however, Hamilton who Hill reckons has the best shot of the three at standing on the top step of the podium come Sunday.
The 1996 World Champion told The Mirror: "The best chance for a victory with a British driver would probably come from Mercedes – but they still have their problems.
"I'm not discounting Lando and McLaren but you have to look to Mercedes if you want a realistic shot of a home victory.
"And I've been very impressed with Lewis this season.
"He's been soldiering on – that's probably the best way to describe it – but he's still showing signs of his undoubted brilliance. It's still there.
"As for George, he has been doing brilliantly as well.
"Mercedes must be more very pleased with the drivers – much happier with the drivers than the car – we all know what Toto called it the other day!"
The British trio, though, will be hard pressed to take a win on home soil given the performance of the Red Bull and most notably Max Verstappen.
The team heads to what is also their home race chasing a seven successive grand prix win.
Mercedes chief technical officer James Allison reckons his team's best chance of winning is if Red Bull implode.
"Maybe if the Red Bulls stumble who knows, but I am hopeful, hopeful of a better weekend," he told Sky F1.
It is not impossible to think that Red Bull could be the cause of their run ending, the team having already recorded four DNFs this season, two for Verstappen and two for Sergio Perez.
Torquing Point: British GP preview
Sam Cooper joins Henry Valantine to preview the British Grand Prix, Sam speaks to Mick Schumacher's race engineer, Gary Gannon and the highly-anticipated F1 22 game is just around the corner…