Hill: Sainz more like the 'team leader' than Leclerc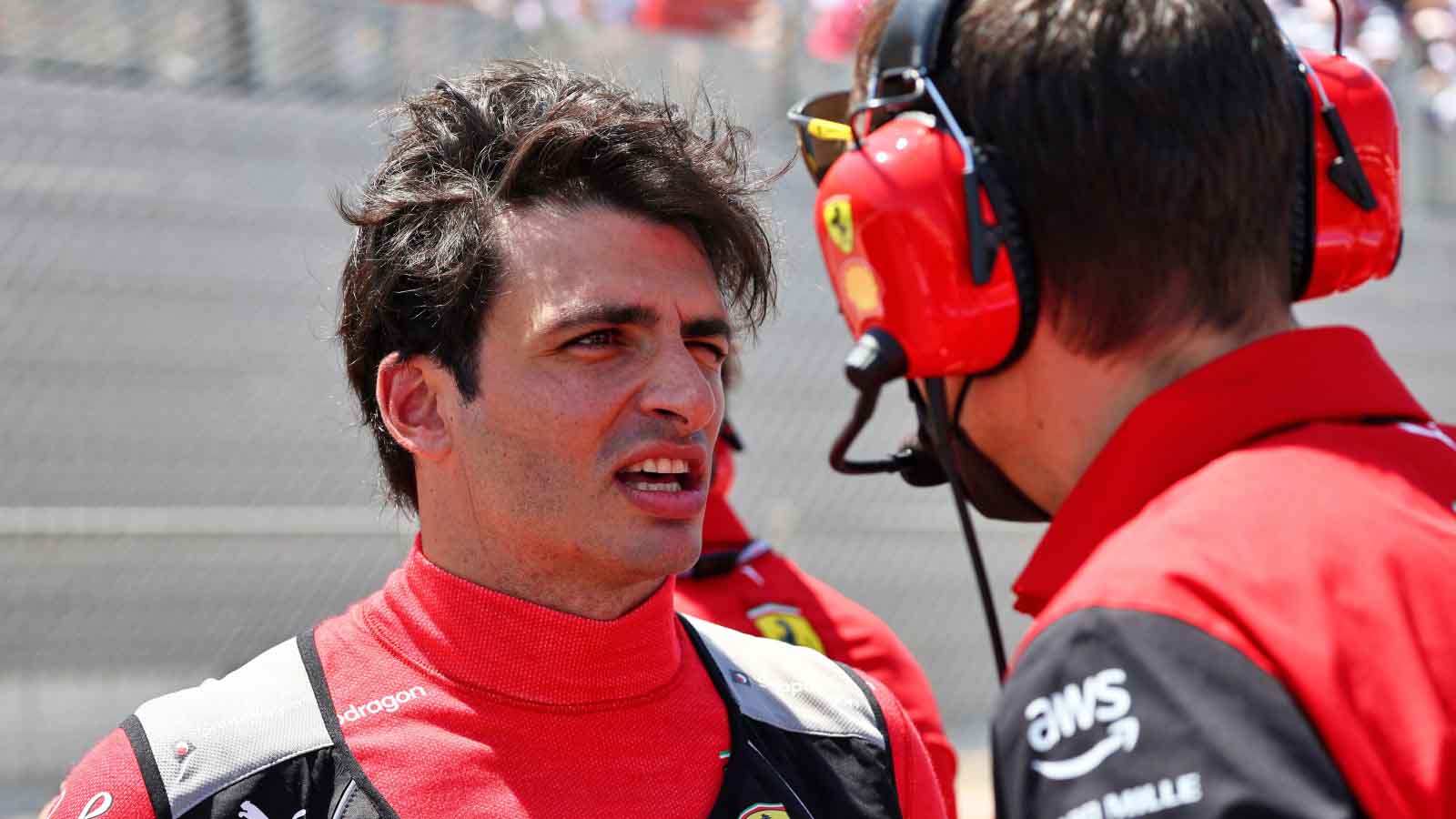 1996 F1 champ Damon Hill says that Carlos Sainz strikes him as more the Ferrari team leader than Charles Leclerc.
Speaking on Sky Sports F1's 'Any Driven Monday' show, Hill acknowledged that "Charles is clearly quick", but beyond that, it appears to him that Sainz has a better grasp of guiding the team in terms of strategy.
"Carlos has struck me as actually the more of the team leader," said Hill.  "He seems to be more familiar with the strategy, seems to be able to make decisions."
Sainz and Ferrari were not quite on the same page though most recently at Paul Ricard when it came to strategy, the team wanting to switch their driver to a two-stop while he was harrying Sergio Perez for a podium place.
Sainz made the pass, albeit carrying a five-second time penalty, but would ultimately follow Ferrari's order to pit.
Having served the five seconds and switched to the medium tyres, Sainz was able to recover to P5 only.
Hill described Ferrari as often being "halfway up the stairs" when it comes to strategy decisions, saying that a clear responsibility needs to be assigned.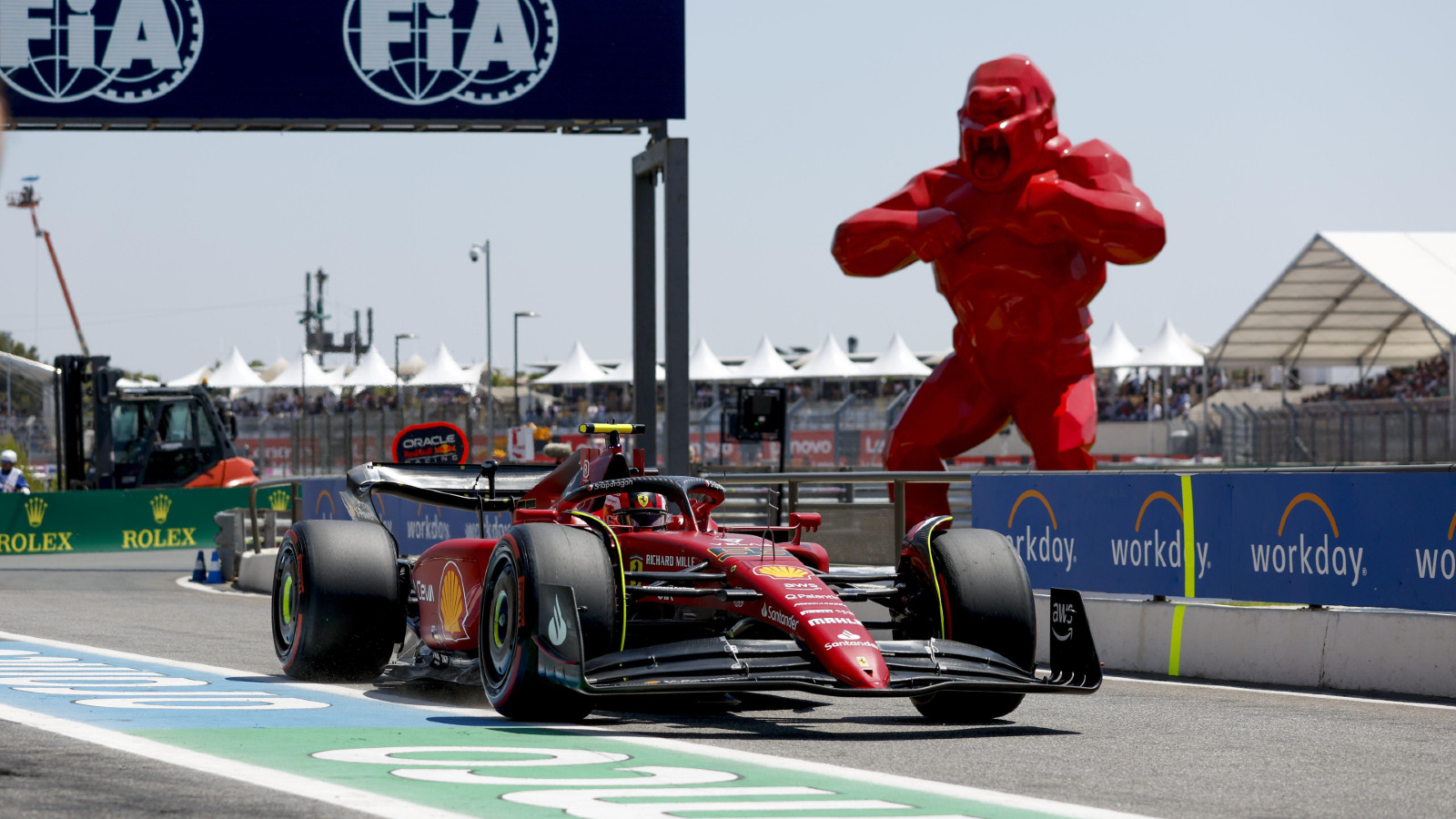 "I think they're a little bit halfway up the stairs," he said. "Someone needs to take charge and say, 'okay, we're making a decision'.
"And it's either the driver or it's the strategist, clear direction."
It was a pretty underwhelming French Grand Prix for Ferrari. Alongside the strategical dramas on Sainz's side, Leclerc let a potential race win slip through his fingers by crashing out of the lead, a mistake which he said he was fully to blame for.
But, Hill stresses that Ferrari has "huge" potential. So, if they can get on top of their issues, then he firmly believes that Ferrari and Leclerc can still take the fight to Red Bull.
Leclerc now trails Max Verstappen by 63 points, while Red Bull lead the way in the Constructors' Championship, 82 points clear of Ferrari.
"The potential is huge with Ferrari, and I think that if they can fix these problems they really will be a threat," Hill suggested.
"If they can do that between now and the end of the season, then it could be a very close finish to the championship."
That being said, Hill does acknowledge that it is starting to look like a long shot for the Scuderia.
In order for Leclerc and Ferrari to claw their way back into the conversation, Hill believes that "good fortune" will be required on their part, and the opposite true for Verstappen and Red Bull.
"It would have to take a lot of good fortune on their part and they would have to eliminate all the mistakes," he told Sky Sports News.
"I'm talking about Ferrari particularly and also Charles, who clearly admitted that he felt it was a driver error, there wasn't anything else to contribute to it.
"It would take a little bit of upturn in their delivery.
"He was under pressure because Max Verstappen had just pitted for new tyres, so I think he probably thought to himself 'I need to get a push on here because we're probably going to come in for a pit stop soon', and maybe just overcooked it.
"If Max Verstappen has some bad luck, which is not impossible, they've had some reliability issues, then the gap could close. But it is looking very much like Ferrari have thrown it away."
Leclerc and Ferrari not ready to win titles yet?
Ferrari and Charles Leclerc have the right ingredients to win titles, but they're seemingly not quite ready yet.