Damon Hill believes 'anxiety' is present when Charles Leclerc drives for Ferrari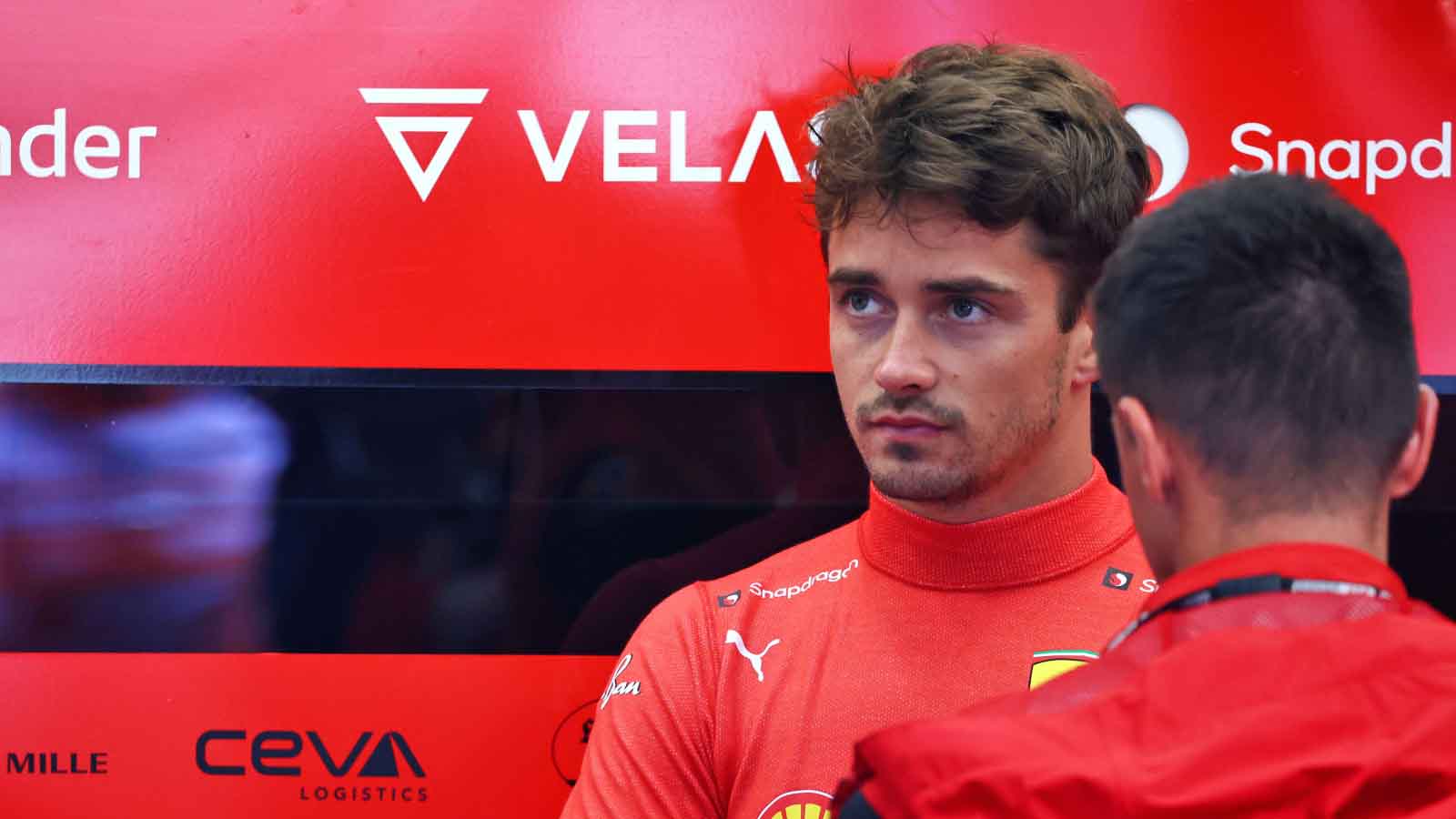 1996 World Champion Damon Hill senses "anxiety" in Charles Leclerc when he is driving for the Ferrari team.
Leclerc was no stranger to driving a competitive Ferrari before the 2022 season, having taken his first two victories in Ferrari red back in 2019, his first season with the team.
That year he also put his Ferrari on pole seven times.
It was not until 2022 though that Leclerc found himself in with a clear shot at winning his first Drivers' Championship, winning two of the opening three races.
Sadly though his challenge has faded away, with Max Verstappen now going into the Singapore Grand Prix 116 points clear of Leclerc, and with an opportunity to seal his second title at the Marina Bay Street Circuit.
Errors and poor reliability on Ferrari's part have contributed heavily to Leclerc's inability to stay in the fight, though Leclerc himself has been far from a passenger in this situation.
His spin while chasing P2 at Imola cost him valuable points, Leclerc ultimately finishing P6, though it was at Paul Ricard where the most significant damage was done, Leclerc crashing out of the lead of the French Grand Prix, an error all of his own making.
And Hill believes that Leclerc is anxious when at the wheel of the Ferrari, while he does not see this with Verstappen.
"I think it is that sense of comfort and confidence that Max has," said Hill on the F1 Nation podcast.
"I think the first time we interviewed him, and it's this 17-year-old guy, and he just knew how to handle himself. He just had so much confidence. It was utterly unbelievable for a 17-year-old.
"And Charles is a very charming, intelligent kid, but he's anxious. He's got an anxiety there."
Although 2008 was the last time that Ferrari tasted title glory by clinching the Constructors' title, while Kimi Raikkonen is the most recent Drivers' Champion in Ferrari colours, achieving that in 2007, the Scuderia enjoyed their greatest run alongside Michael Schumacher in the late 1990s into the 2000s.
Between 2000-2004, Schumacher won five Drivers' titles in succession with Ferrari, while from 1999-2004, Ferrari won all six Constructors' Championships on offer.
It goes without saying that Leclerc would love to open up a new cycle of dominance with Ferrari, though Hill made a comparison between Leclerc and Schumacher.
Leclerc is known to be harsh on himself whenever he makes an error, not hiding his frustration and happy to apologise to the team when he is at fault.
Hill, who was no stranger to Schumacher out on the track, said that the seven-time champ would never apologise like Leclerc does.
"I thought the first time I heard him say, 'I'm really sorry guys, that was all my fault', I just thought 'can't imagine Michael Schumacher saying that ever'," said Hill.
Read more: Singapore Grand Prix iconic moments: Crashgate, Hamilton's epic lap and more