Damon Hill and Christian Horner strongly debated their views on Max Verstappen's defending in Brazil, as they disagreed on how his fight against Lewis Hamilton was viewed.
Opinion has been split throughout Formula 1 as to whether or not Verstappen deserved a penalty after he and Hamilton both went off track at Turn 4 at Interlagos, and the FIA denied Mercedes' 'right of review' request for a further investigation into the incident.
Hill is of the opinion that the Red Bull driver should have been penalised, while his team principal thought the 1996 World Champion was being "hard" on his driver.
Here's how it played out on Sky F1:
Hill: "Who is left with the impression now that it is okay to dive down the inside, use all the road and not let anybody come back on the track? Where are we with the driving standards? My personal view is Max was over the limit in Brazil and now it's sort of unclear where we are going to be."
Horner: "I don't think it is [unclear]. Do you think Bottas was over the limit? Do you think on the first lap Sainz was over the limit? They are all incidents and similar things happened. There is so much scrutiny placed because it is the two World Championship protagonists going for it.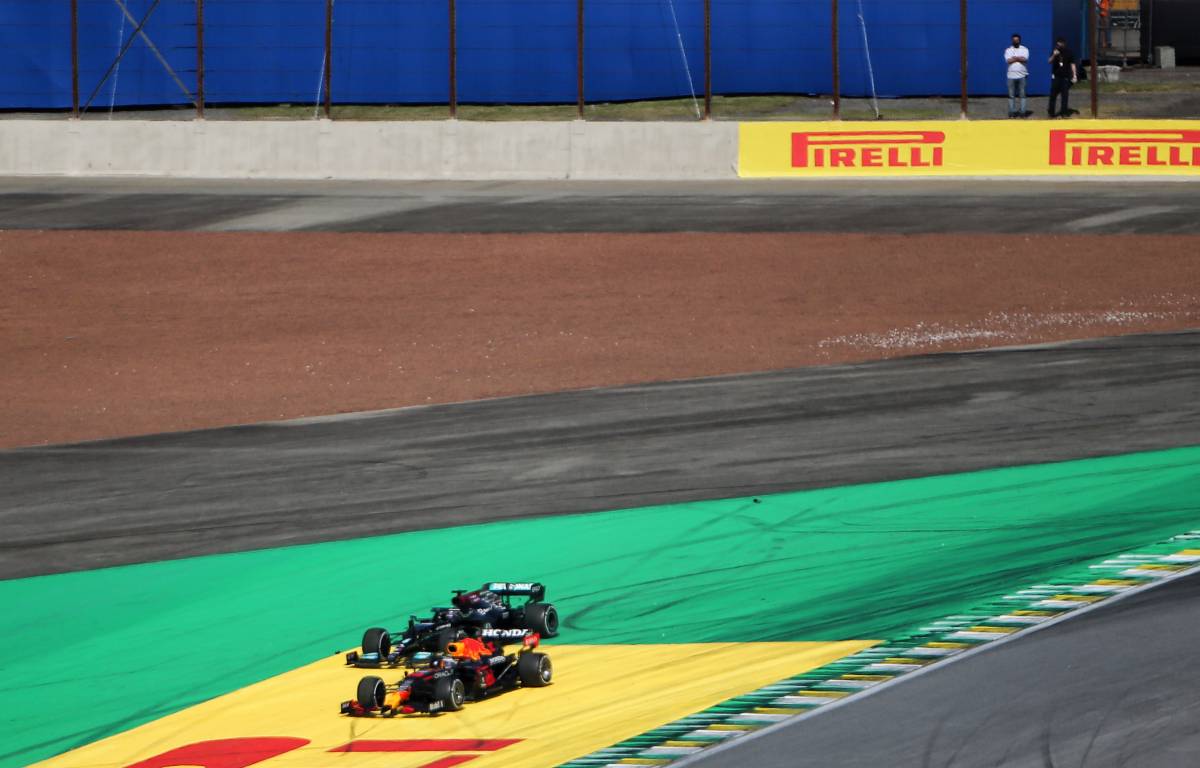 "Max clearly demonstrated in Mexico you can pass around the outside. A clean pass into Turn 1 around the outside. I think what you had in Brazil was Lewis in a vastly superior car, straight-line speed wise, Max hanging on for 58 laps. The fact he hung on for that long, nobody else could manage more than three against Lewis…Max was braking right on the limit and so was Lewis.
"If he had done what Checo did on the first lap, he would have undercut him and let Max go wide, so I don't quite understand why you are being so hard on Max…and neither does your former technical director by the way [Adrian Newey].
Hill: "Well I was a racing driver but I'm looking at it from a point of view of you want to go racing and you know you have got a hard charger in Max and you are uncompromising as a race team. But we want to know, as people who love the sport, how it is going to be conducted and played out when it comes to the crunch. Basically we're going to have another pretty close at this track.
Horner: "It's going to be hard racing, but we want it to be fair racing. We want it to be dealt with on the circuit and not in the stewards' room."
Asked whether a can of worms has been opened now with a view to retrospective decision making for the rest of the season, Horner told Hill as a part of his answer that he should be encouraging Verstappen in his fight against Mercedes.
"We want a fair playing field and a fair clean fight," Horner continued.
"We've had a phenomenal Championship, the fact we are still here [in the fight]. Mercedes haven't had this pressure, that's why Toto is getting twitchy, that's why he is swearing at the camera, that's why he is throwing a few F-bombs around…
"And it's fantastic. We've got them under pressure and it's what the sport has been crying out for. [Directed at Hill] rather than criticising Max, you should be encouraging him."