Hill calls for 'clear' consequences should Max/Lewis crash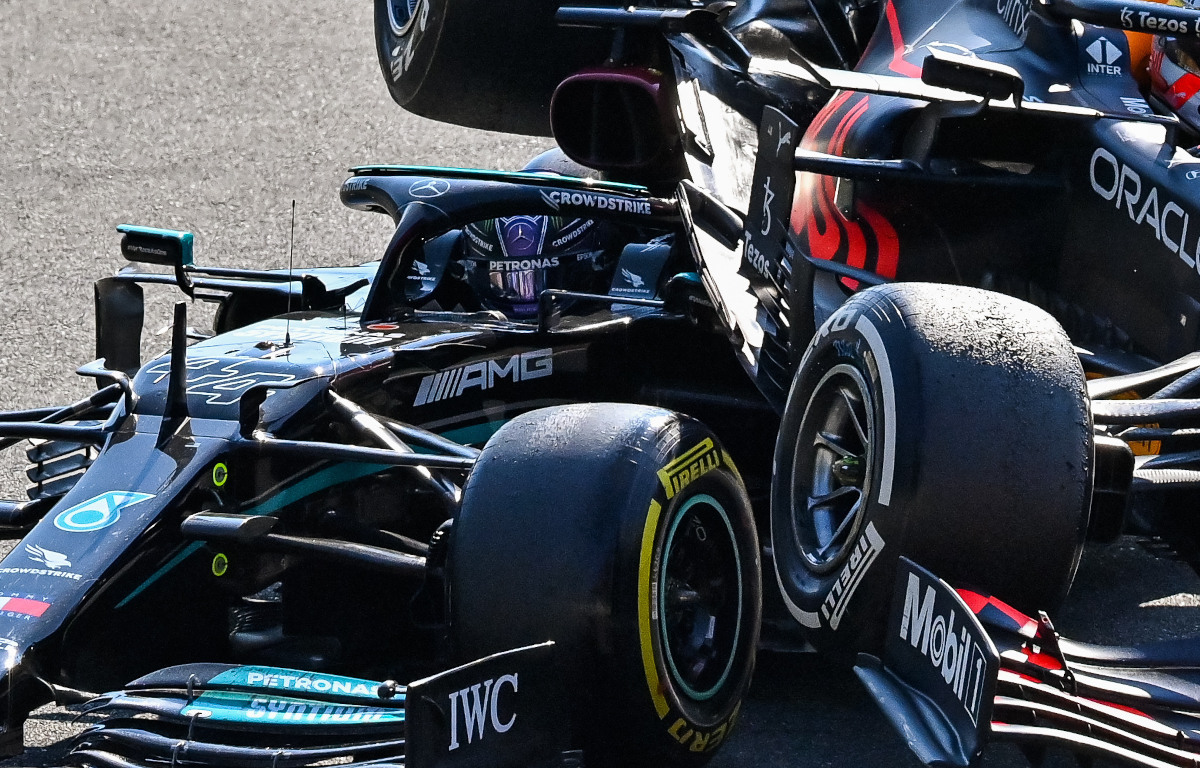 Damon Hill has called on F1 to lay out "clear" consequences for Max Verstappen and Lewis Hamilton should they crash in the final two races of the season.
Often going wheel-to-wheel as they fight for the Drivers' Championship title, Verstappen and Hamilton have already had two big ones this season, and several small touches.
The big ones came at the British Grand Prix, with Hamilton penalised for hitting Verstappen as they went through Copse, and then at the Italian GP, this time the Dutchman blamed by the stewards.
The two go into the final two races of this season separated by eight points in Verstappen's favour.
Between them they have claimed 16 of this year's 20 race wins, including 12 1-2 finishes.
Expected to again be together at the sharp end of the grid in Saudi Arabia and Abu Dhabi, there are concerns a crash could decide this year's championship.
If either driver causes a crash at the Jeddah circuit, one that takes his rival out of the race, they could go into the season finale with a healthy points lead.
But if Hamilton secures the win and fastest lap point in Jeddah, and Verstappen is second, they would go to the Yas Marina circuit tied on points but with Verstappen P1 as he has more wins.
A crash that would put both out of that race – which it must be said both drivers have made very clear is not how they want to win the title – would then hand the Red Bull driver the crown.
That is, of course, unless the FIA step in, as they did with Michael Schumacher in 1997, and disqualify the driver deemed to be at fault.
Hill is keen for FIA race director Michael Masi to have a chat with the title protagonists and make the consequences "clear" to both.
Clear your calendars for the next two weekends 🏆⚔️#F1 #HistoryAwaits @Max33Verstappen @LewisHamilton pic.twitter.com/V2D33KWZEu

— Formula 1 (@F1) December 1, 2021
"For a driver to resist the temptation to be an aggressive defender is extremely high," the 1996 World Champion told Express Sport. "It's very difficult to resist that.
"I think the point is how can the sport take steps to prevent an unhappy ending.
"We've had enough of these championships which have been decided controversially and I think that, for all the good work the sport does, it's slightly undone when we have an unsatisfactory resolution.
"What can they do? We had one season when all the points were taken away from the guy who came second, which wasn't really much of a penalty.
"I think some sort of clear indication is needed before we go into this – they may decide to impose a points penalty if we have a clash which is deemed to be unfair.
"That may be the only way of preventing something like that from happening."
PlanetF1 Verdict
Clear consequences needed if title rivals collide
Damon Hill has called on F1 to make the consequences clear if the title rivals collide again this season.