Hill theorises 'computer games' could be hurting Ricciardo
Damon Hill suggested that "computer games" and simulators may be giving the new generation of drivers a real-life advantage.
Hill threw this interesting theory out there in relation to the struggles of Daniel Ricciardo, pondering whether the use of simulators and video games could be helping younger drivers like Lando Norris, who has had the beating of Ricciardo at McLaren since they became team-mates from 2021.
Norris, as well as 2022 Drivers' Championship leader Max Verstappen, are both regular Esports competitors, this discipline and simulator work proving very familiar for most of the drivers entering Formula 1 in recent seasons.
So, could this be creating a disadvantage for Ricciardo when it comes to driving the modern Formula 1 cars?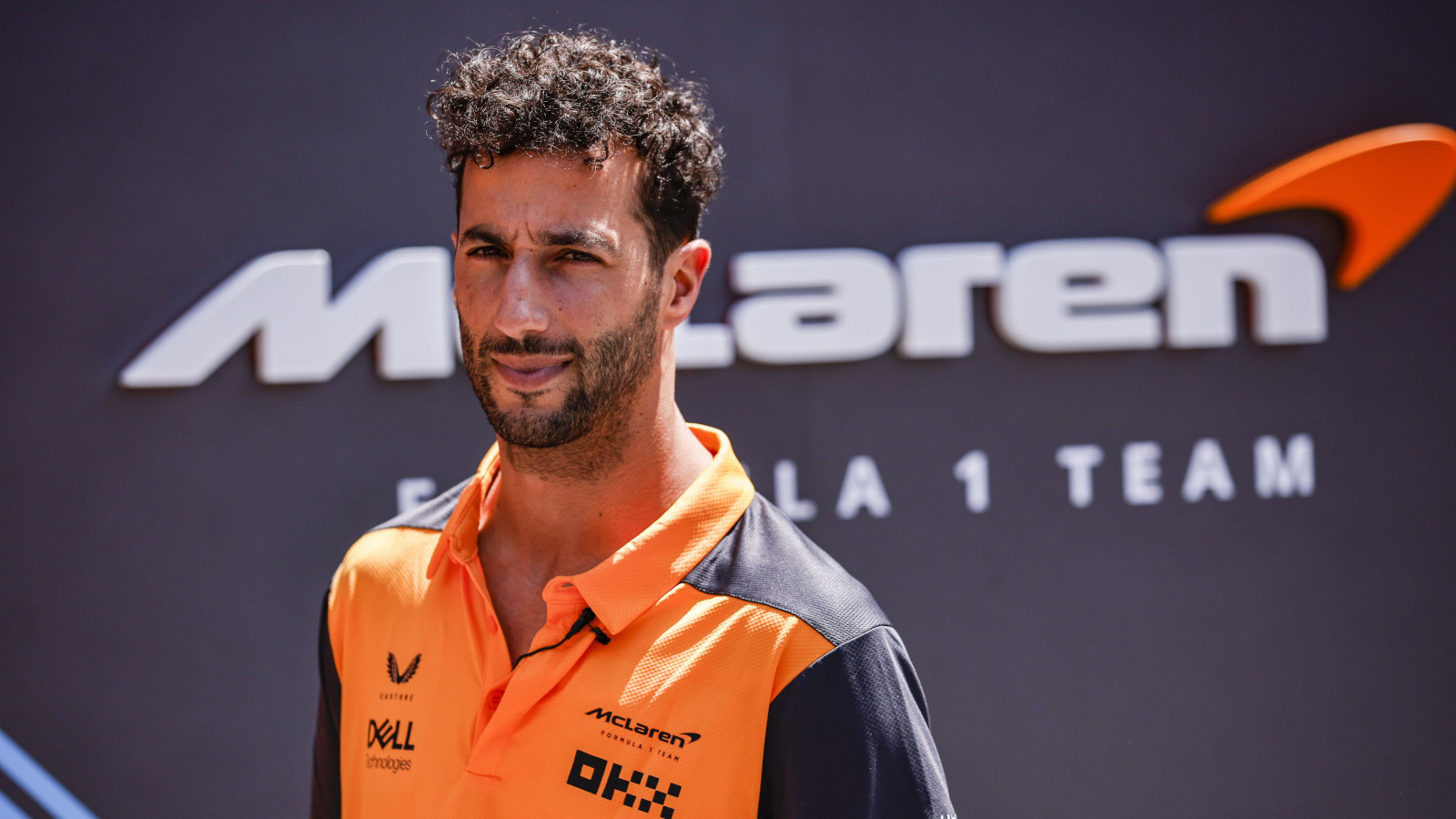 "When you're not delivering, and there was expectation, it's just like a love affair, eventually people feel awkward trying to help that driver in the team," 1996 World Champion Hill explained on the F1 Nation podcast as he discussed Ricciardo's situation.
"And you know that they know that the problem is the driver, it's not the car because the other guy's doing a better job. And that becomes really awkward for a competitive person like Daniel Ricardo to stomach. It just gets worse. It doesn't seem to get better.
"I wonder whether there's something about that nature of Formula 1 these days which is helping a younger generation of drivers, because I think they've been used to playing computer games. Look at Max [Verstappen], he's on a computer game the whole time.
"It used to be that they're all going karting, Michael Schumacher, he went and did karting when he had a chance, the exception to that is Fernando Alonso, who also goes in karts all the time to keep his edge.
"But there's a younger generation who have used computers a lot more, and I don't think Daniel was one of those, that generation.
"And I think there's something about the way the cars can be driven. Using different parts of the brain, I wonder about that, I don't have any evidence for that other than the fact that I can't use these computer games or simulators, it makes me feel queasy.
"But some kids don't have a problem with it. And it's more to do with the signals they're getting are more eye to hand, rather than through the seat of their pants, they're able to respond to what they're seeing.
"And so that potentially opens up a different setup possibility for engineers, so they can go from optimum setup, which perhaps doesn't give the feel to the old school drivers as much.
"Because you look at [Alex] Albon, look at Lando, look at George, they're of a different generation, they've been fed different information, different training to some of the other guys. It's just a theory."
An obvious outlier to this hypothesis would be seven-time World Champion Lewis Hamilton, though Hill explained that great drivers are capable to extracting performance from any car and he would include Hamilton in this select group of competitors.
"The really good drivers can drive anything," said Hill.
"They all could you know, Gilles Villeneuve, could give him a really crappy car, he'll just get everything out of it. Ayrton [Senna], dare I say Nigel [Mansell] as well.
"The really great drivers could drive a really difficult car to drive and they'd find a way. And I think Lewis is one of those."
Torquing Point: F1 Manager Game - Narratives Build and Heighten the Gameplay
PF1's Sam Cooper got a first-hand experience with the upcoming, highly anticipated F1 Manager game and explained how simply controlling the action adds many layers to create your own story.