Hill: Ricciardo was inspired by Austin 'state of mind'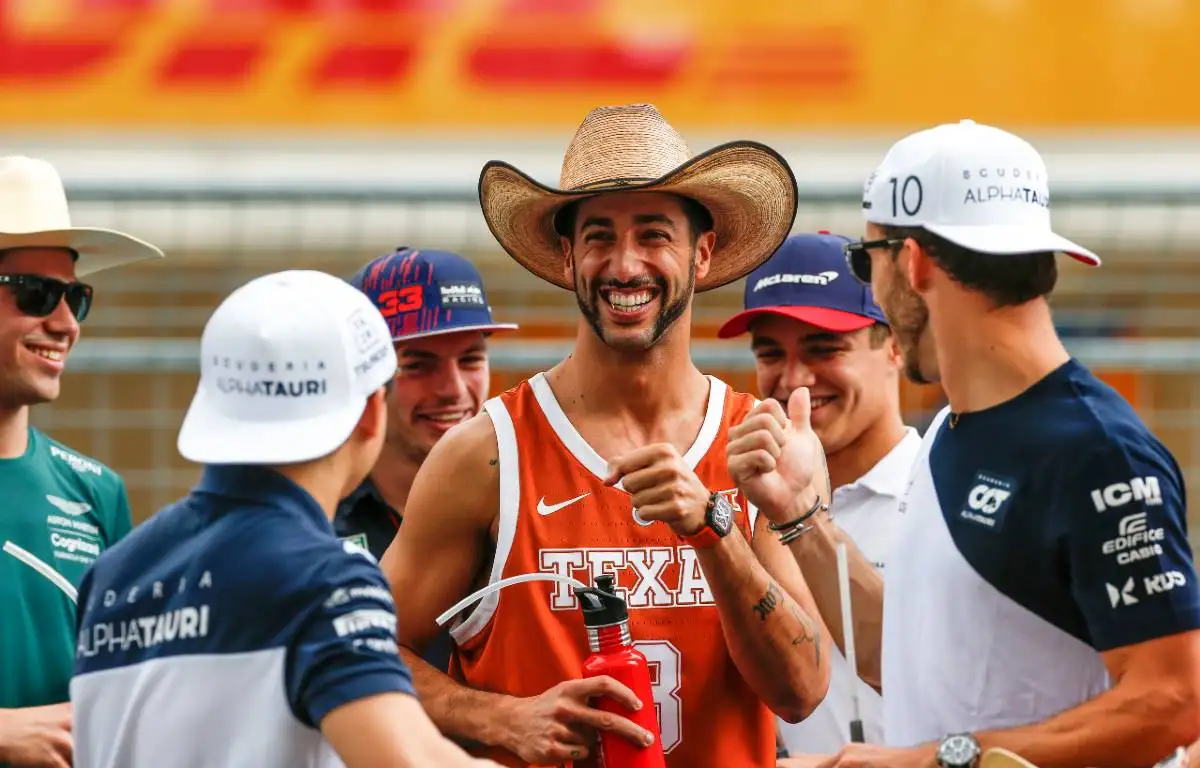 Damon Hill thinks Daniel Ricciardo's strong showing at Austin may have stemmed from the driver's love of all things American.
The McLaren racer has experienced a strange first season with his team, a magnificent victory at Monza standing out as brightly as his papaya-liveried car among a glut of largely mediocre results.
But as the Italian Grand Prix highlighted, there has been progress since the summer break as Ricciardo gets more used to the MCL35M – and that was certainly in evidence again at the United States Grand Prix.
Ricciardo outperformed his team-mate Lando Norris in both qualifying and the race, starting sixth and finishing fifth to give McLaren a boost in their battle with Ferrari to finish third in the Constructors' World Championship.
The 32-year-old makes no secret of how much he enjoys being in the United States and he certainly bought into the unique atmosphere at the Circuit of The Americas, setting off on the drivers' parade wearing a Texas Longhorns basketball team vest and a large cowboy hat.
Hill believes being in a happy place contributed to Ricciardo's strong showing on track – having also been given a run in his hero Dale Earnhardt's NASCAR on the morning of qualifying.
"The state of mind of drivers is a really interesting subject," said the 1996 World Champion on the F1 Nation podcast.
"He eulogised about how much he loves going to the States and I think sometimes that does lift your state of mind, your performance and you find that thing that's been sort of resting or hiding away that you need to give you inspiration. He was definitely on good form in that race."
Regarding the battle for third place in the teams' championship, Hill said the recent resurgence by Ferrari, who have closed to within 3.5 points of McLaren, is only to be expected given the respective sizes of the two rivals.
"They [Ferrari] should be strong," said Hill. "We are witnessing them going through a bit of a dip in performance [historically speaking]. They should be a front-running team with the budget they have, the experience they have. They should be right up there.
"McLaren obviously are not under-funded, but they are not nearly as funded as Ferrari are and they have been doing an amazing job with what they have."
Hill also praised Charles Leclerc, who finished fourth in splendid isolation, but acknowledged there was only really the bare facts of the result on which to judge the Monegasque driver.
"Charles did a good job in the race, but nobody really saw it because he was in no-man's land," he said.
Ricciardo recovery continues at McLaren
Daniel Ricciardo raced well to finish fifth in Austin, while McLaren team-mate Lando Norris had a lonely afternoon in P8.