Damon Hill questions whether Fernando Alonso and Lawrence Stroll will be a good match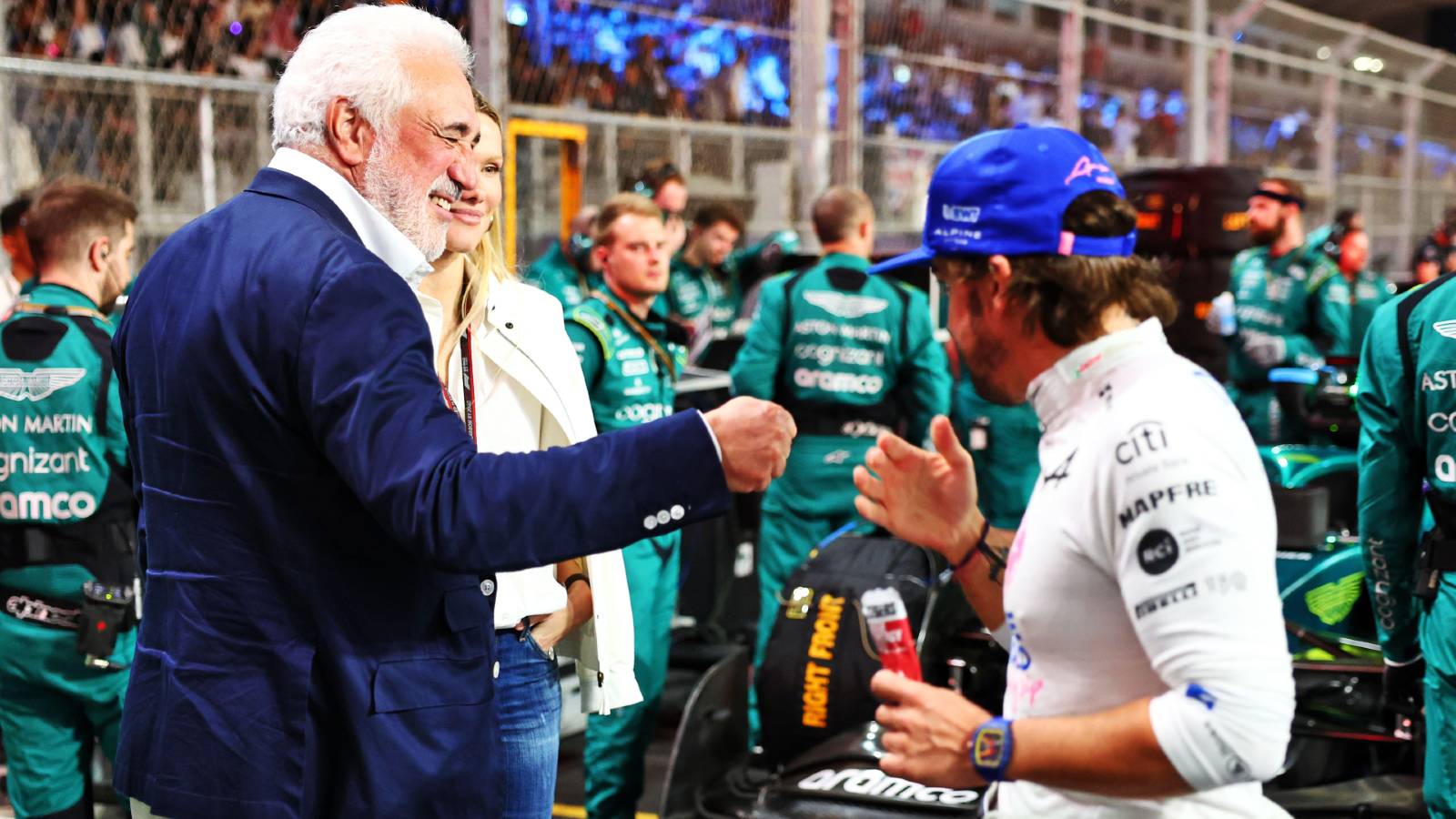 Damon Hill has said he "just can't see" the fiery personalities of Fernando Alonso and Lawrence Stroll getting on together at Aston Martin.
Alonso kicked off F1's 'silly season' at the start of the summer break when he announced he was leaving his current team Alpine at the end of the year to take Sebastian Vettel's seat at Aston Martin.
It seems the Spaniard did not need much convincing given the short time between Vettel's announcement and Alonso's switch, but it puts two of the most outspoken characters in F1 on the same team.
Alonso has always had an outburst in him, from his famous "all the time you have to give the space" to his finger-wagging at Yuki Tsunoda earlier this season.
Lawrence Stroll is also not afraid to say what he really feels. His highlight came during the 2020 season when he said he was "appalled" by accusations his team had copied Mercedes' car design and appeared on Twitter to angrily say: "They (other teams) are dragging our name through the mud and I will not stand by nor accept this."
This could prove to be a tempestuous relationship between driver and owner and it is one Damon Hill cannot see working out.
Speaking on the latest episode of the F1 Nation podcast, Hill said both men will have ambitions for the team.
"I was very surprised he'd gone to Aston Martin," the 61-year-old said. "Obviously when Seb [Vettel] went it was an opening, but it's a kind of [not now].
"The kind of guy Fernando Alonso is and the kind of guy Lawrence Stroll is and the ambitions they have for the team, I just can't see [it working]."
Hill also questioned why Alonso would choose to spend the final few years of his career at a team that looks like it will be near the back of the grid.
10 days to go. Belgium GP . @alpinef1team #f1 #2ndpartoftheseason #spa #ready https://t.co/EngecBYrhq

— Fernando Alonso (@alo_oficial) August 18, 2022
"Let's be honest, Fernando is gonna have to retire eventually so it's possibly the last team he'll be with," added Hill. "You don't want to be with a team that's struggling and having frustrations and so either he's been convinced there's some massive turnaround that will take place [or it is about money].
"It can't be the money. I just don't believe he just does it for the money."
Hill took time to praise Alonso's contributions to his current team Alpine, whom he said had been "caught out" by the two-time former World Champion's sudden departure.
"Let's assess what Fernando Alonso's contribution has been to Alpine in his time there," said Hill. "I think he has a team like Alpine who want to be a serious player and they had a serious player in Fernando.
"You can have Esteban Ocon and other drivers but Fernando has this charisma about him and this reputation. He's totally no-nonsense. He's totally businesslike. He goes in there and he picks up the team on what they need to focus on and he's directing things, it seems to me, even from the cockpit.
"So I think he's been a real asset to Alpine, but they have been caught out. This totally surprised them that he was going to jump to somewhere else."