Hill does not see Alonso moving to top team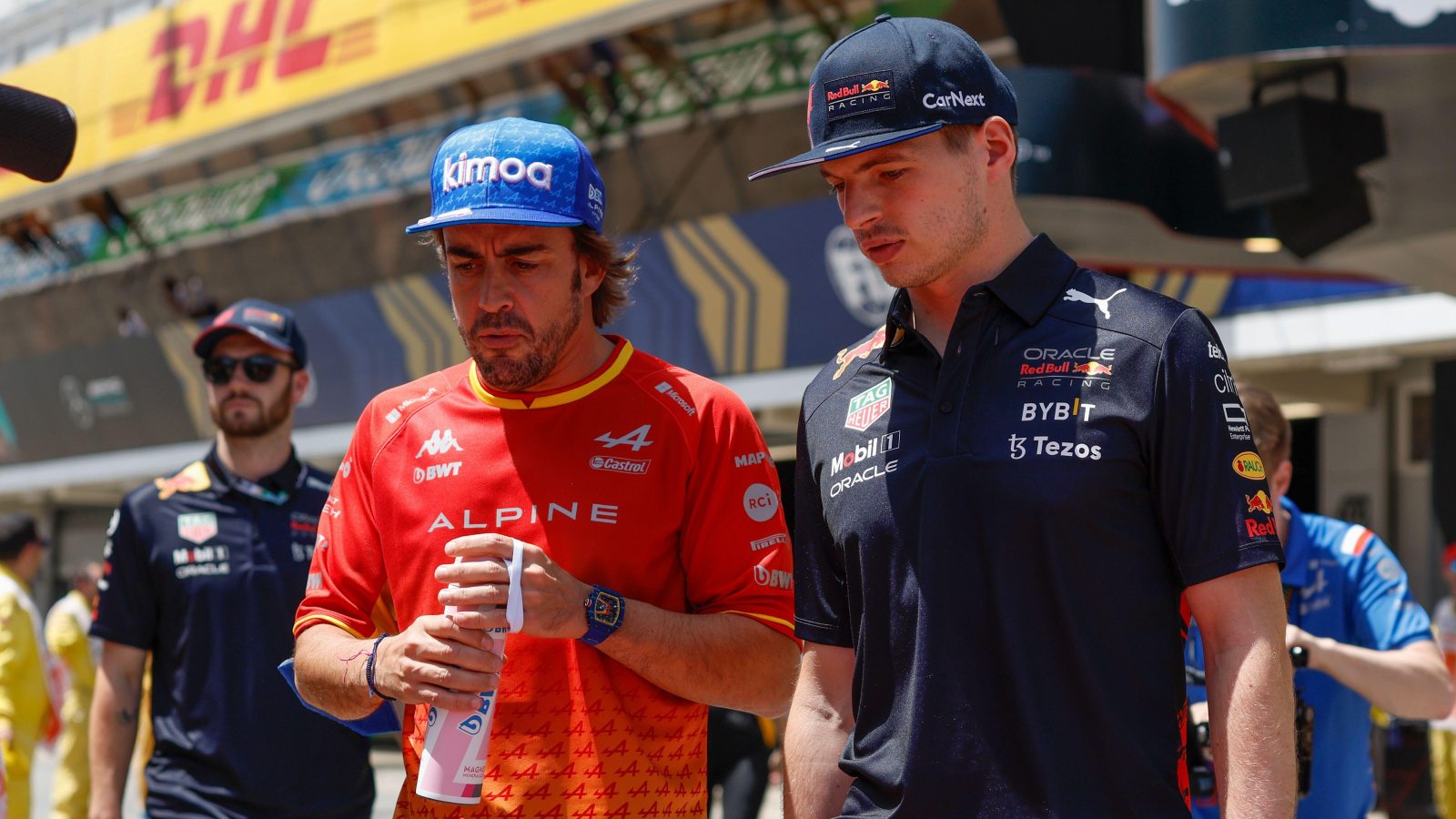 Damon Hill says he does not see Fernando Alonso making the switch to a top team after the Spaniard said he would be open to being a second driver if it meant race wins.
With talks set to begin on extending Alonso's Alpine contract, which is due to expire at the end of the 2022 season, the two-time former World Champion's future in the sport has been the subject of speculation in recent weeks.
Despite being 40 years old, he has shown few signs of a lessening of the talent that earned him his two titles and had it not been for a run of bad luck as well as car reliability issues, he would be much higher than 15th in the Drivers' standings.
Ahead of the Spanish Grand Prix, Alonso revealed he would be willing to swap teams and even be a second driver if it put him into contention for race wins once more.
Torquing Point: Fernando Alonso 9/10 - Spanish GP Driver Rating
Fernando Alonso's luck this year hasn't been ideal, but in his home Grand Prix, he excelled. Starting from the back, he fought his way through the field to finish in a respectable points position.
"Yeah, sure," he confirmed when asked if he would take on the challenge of being someone like Max Verstappen's team-mate. "I think at the end of the day there are not many number one, number two drivers in any team right now.
"All the teams need both drivers to work together and to improve the car, especially with the new regulations.
"You still learn every lap you do and you have to work towards a better car, a better package. So let's see what are the possibilities into the next few years."
But Hill has poured cold water on a potential move and doubted whether any top team would be willing to take the Alpine driver.
Hill was asked on Sky Sports F1 whether he thought a move was on the cards for Alonso to a top team and his answer was a blunt "no".
"I'm sorry to say I just think it's the investment you need," the former Williams driver said. "How long is it [the contract] going to be for? One year? Two years?
"Eventually the clock will call Fernando's time and it happens to everyone. You don't want to admit it. "
Hill added: "But of all of the drivers I've seen, I've never seen anyone fully committed as he is all the way through every lap he does. Every qualifying session for every race. He's fantastic."
Alonso himself has said a belief he can achieve a third World Championship is why he keeps racing.
"I think so," Alonso told Sky F1 when asked if a third World Championship is within his capabilities. "That's why I keep racing, you know?
"There is still always the hope that one year you will have the package and you will have the, you know, all things together to fight for the championship. I still feel competitive and I'm fast."