Damon Hill: Ferrari are probably thinking 'what are we going to do wrong today?'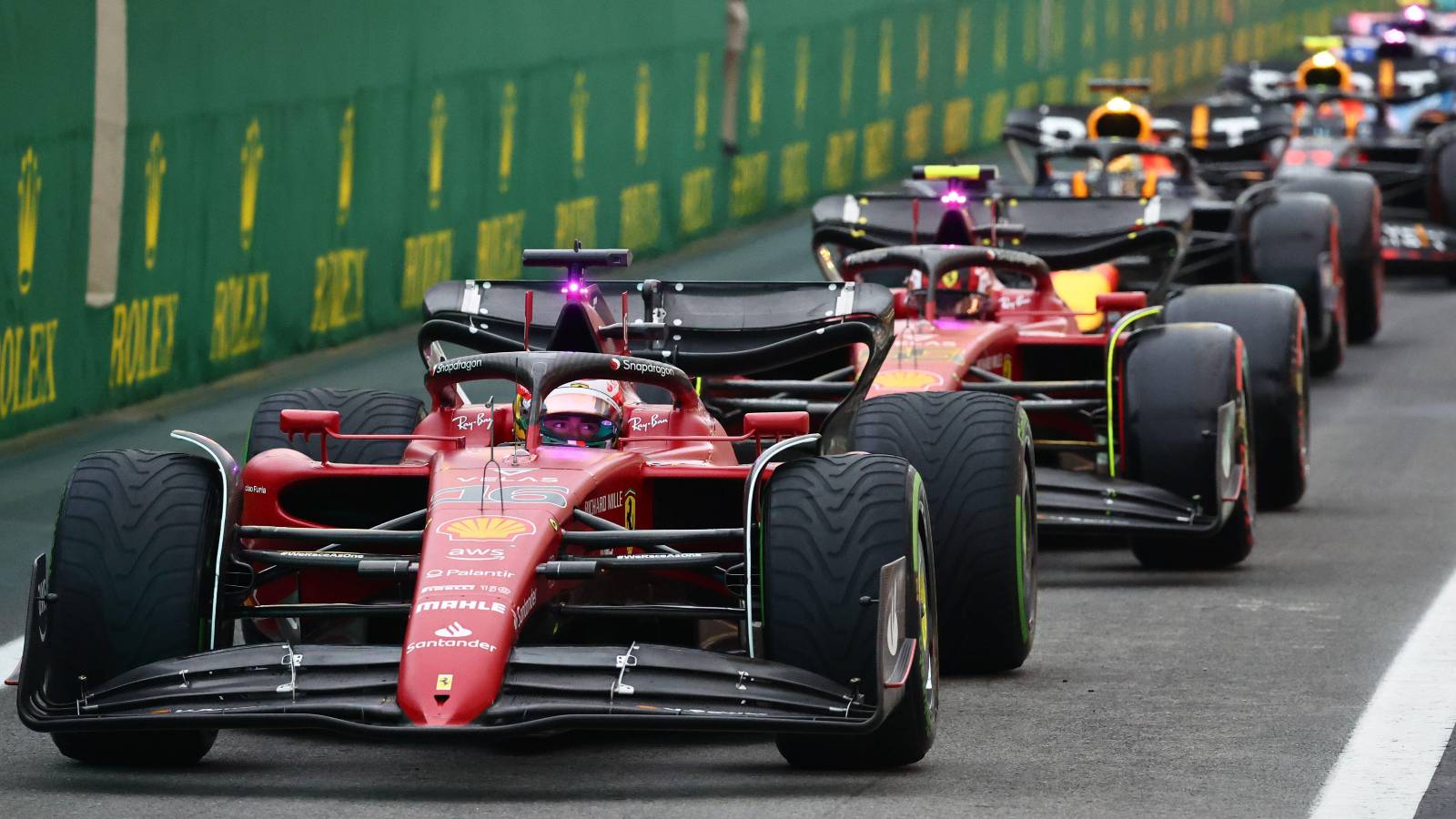 Ferrari caused head-scratching once more with their qualifying strategy at the Sao Paulo Grand Prix, especially in Q3.
The Interlagos track was damp for the start of Q1 after earlier rain, but Pierre Gasly was first to show towards the end of that segment that slick tyres had become the way to go.
Ferrari were late to react, Leclerc and Carlos Sainz fortunately nailing their respective last laps to progress, although by Q3 Ferrari had left everyone confused by sending Leclerc out on the intermediate tyres.
Rain was on its way but had not yet arrived, which meant Ferrari fell into what was seemingly an obvious pitfall for their plan. The other drivers got their laps in, Leclerc was too slow on the inters – and then the rain arrived.
A spin for George Russell into the gravel triggered the red flags, and in that delay the rain took hold to a point where any improvement would not be possible for the remainder of the session.
Leclerc was certainly not happy with his team.
"Nice," Leclerc said sarcastically when told the other drivers had banked a lap on slicks. "Beautiful, f***ing beautiful."
Hill, the 1996 World Champion, told Sky Sports F1 such strategical errors from Ferrari have been a "story of their season", so at this point he suspects there will be a negative mindset within the team as personnel ponder what will go wrong for them next.
"They've got to get themselves together coming off the back of that one," said Hill.
"And it's very difficult to actually stop the panic sometimes in the rank, because they now know this is not the first time and it's been a story of their season.
"And now they are going to go into tomorrow and they are probably thinking, part of them negatively thinking, 'what are we going to do wrong today?' Instead of thinking 'that's not what we do, we're a professional team, we know the routine'."
Sainz was the fifth fastest qualifier, although he will drop five places due to taking a new Internal Combustion Engine for his Ferrari, promoting Leclerc up a spot.
That said, P9 and P10 on the sprint qualifying grid is not the ideal position for Ferrari, who will look to recover some of that lost ground ahead of the Sao Paulo Grand Prix on Sunday.
Read next – Charles Leclerc on latest Ferrari blunder: 'Beautiful, f***ing beautiful'