Damon Hill: FIA should talk to the drivers about F1 Super Licence system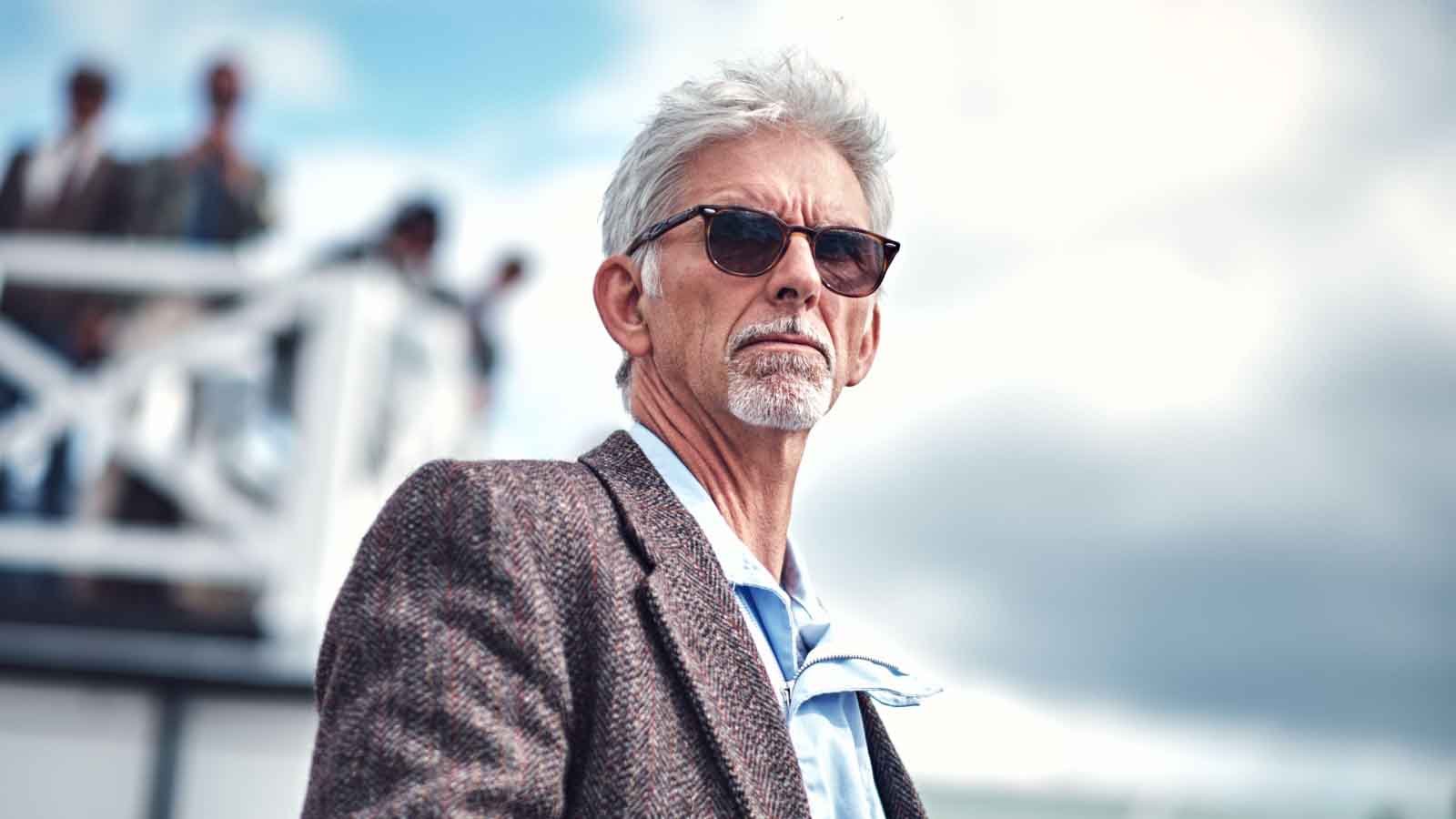 Damon Hill has called upon the FIA to ask for drivers' opinions surrounding their Super Licence points system, as they may view the rankings differently to what they perceive.
The subject of Colton Herta's request to join Formula 1 being turned down was being discussed, and the 1996 World Champion feels that drivers would view IndyCar drivers as "way more accomplished" than a Formula 2 driver, despite F2 having higher weighting in the FIA's Super Licence points.
The current points system favours those in FIA feeder series, with 40 points only being awarded to the winner of the IndyCar title, though all of the top three in Formula 2 are given the same reward, with the points in IndyCar going below those awarded to Formula 3 drivers from third in the championship downwards.
American driver Herta's proposed move to AlphaTauri was officially rejected on the grounds of him having only 32 of the 40 points required to gain a Super Licence, confirming initial reports that an exemption for the 22-year-old is off the cards.
This prompted an angry reaction from several of Herta's IndyCar colleagues, including former Formula 1 driver Alexander Rossi, who posted on social media that "past decisions, whether out of greed or necessity" from the FIA have prevented drivers like Herta from making their way into Formula 1.
Hill said on the F1 Nation podcast: "I actually replied to Alex Rossi's Instagram post and just said that one of the things is all these decisions are taken by the bureaucrats, if you like, in the FIA, [thinking] 'how do we make this fair?' And what they don't do is talk to the drivers.
"If you asked most drivers, they would say they would regard an IndyCar driver as way more accomplished than someone in F2.
"I know, it was designed to make everyone go through the same channel on the ladder up to F1. This is a global sport and we want to be able to take talent from everywhere.
"Particularly, it's a fantastic case in point, you know, where we've decided it would be great to have a top IndyCar driver in F1 and give him a shout and we can't do it. I mean, how mad is that?"
Even though Herta himself said he did not want to be in Formula 1 as an "exception" to the rules, Hill pointed to examples of young drivers from years gone by who had bypassed some of the junior series to get catapulted into Formula 1.
The Super Licence points system had been brought in off the back of Max Verstappen's swift promotion to the top tier, jumping straight up from European Formula 3 to become F1's youngest ever driver when he made his debut.
But with the FIA favouring its own series as a way of gaining points towards qualifying for Formula 1, Hill does not believe the governing body is going the right way about their qualification requirements as they stand.
"I'm sorry but, you know, we've had loads of cases in the past I know of like, let's say, Kimi Raikkonen coming from Formula Renault, straight into F1," Hill explained.
"Are we saying we shouldn't have had Kimi Raikkonen in F1? Or should we have made him plod through?
"We've got a logjam anyway, you know, it's very difficult to get into F1 so you've got to have a filtering process.
"But one of the filtering processes is how they're regarded as a talent as much as anything else. It needs more looking at, but I think forcing everyone to go through F3, F2 as the only way to get into F1 is the wrong approach."
Read more: Singapore Grand Prix iconic moments: Crashgate, Hamilton's epic lap and more