Hill agrees with Russell over Imola DRS call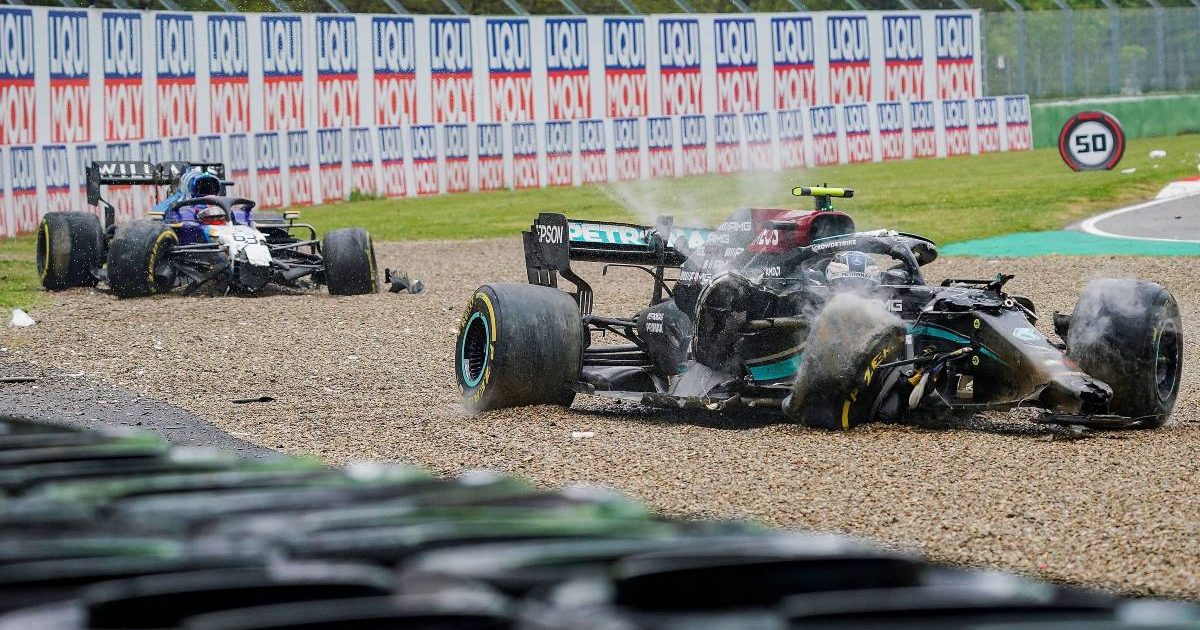 Damon Hill has sided with George Russell over whether DRS should have been allowed to influence the Williams driver's big Imola crash.
Russell, at a speed of nearly 200mph on a damp track, lost control on lap 32 of the Emilia Romagna Grand Prix while trying to overtake Valtteri Bottas, colliding with the Mercedes and taking both cars out of the race with major damage.
The duo had an angry confrontation after their cars came to rest, with Russell subsequently apologising for his conduct which included an apparent swipe at his rival's helmet.
The 23-year-old Briton said afterwards that "probably in hindsight, the DRS probably should not have been activated" because of the conditions, whereas race director Michael Masi countered that "the track was all fine from that perspective and no issues on that end".
Hill, the 1996 World Champion, believes that next time a similar scenario arises, it may be best if the FIA erred on the side of caution.
Show your support for Williams with their latest official merchandise collection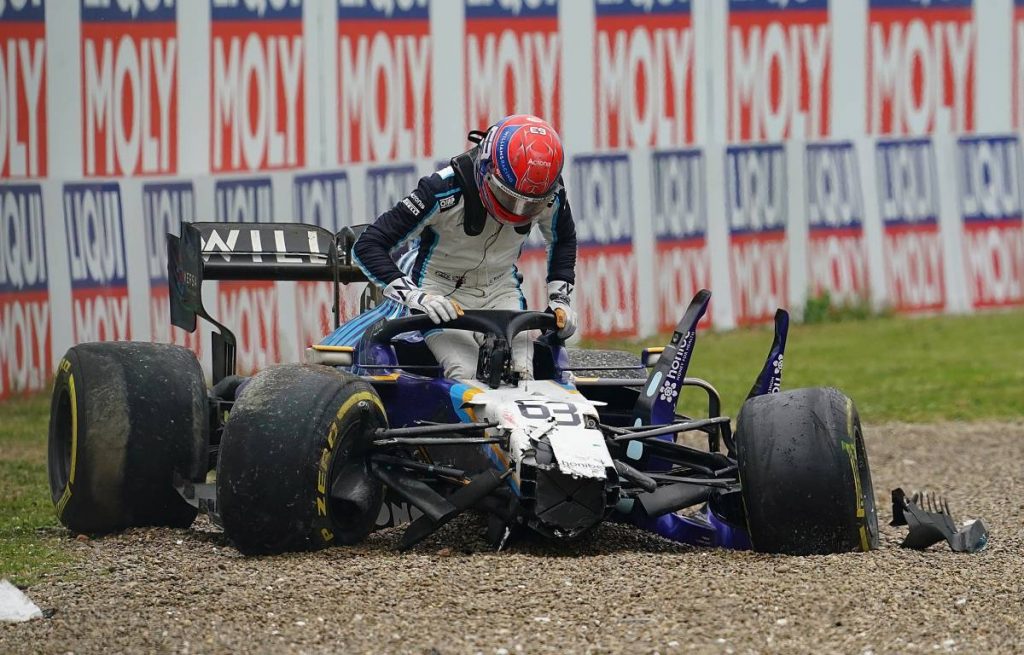 "It's within their power to not allow DRS and I think maybe they would have to consider that for next time," said Hill during the F1 Nation podcast.
"I'm sure George as a director of the GPDA (Grand Prix Drivers' Association) will be bringing that up at the next meeting!
"I think most of the drivers I spoke to about it afterwards, who saw it, concluded George had some responsibility for it because he was not only going for a pass, it was on a slightly damp track, it was always going to be tight, so you need everything to work perfectly, but the problem was that he had his DRS open.
"If you have the DRS open, you don't have enough load on the rear tyres and they just lit up on that damp patch and they collected each other."
In terms of Russell's furious reaction, Hill compared it to another famous collision that occurred in the wet.
"It's a bit like that Spa race in 1998 when Michael Schumacher went into the back of David Coulthard, who was on the racing line and Michael misjudged it," said Hill.
"I'd never seen Michael so cross. He went up to the garage to try and lay one on DC. I think when you have a frightening incident like that, it does sometimes turn into a bit of anger and you try to find someone to blame."
Follow us on Twitter @Planet_F1 and like our Facebook page