Russell urged not to try and 'knock spots off' Hamilton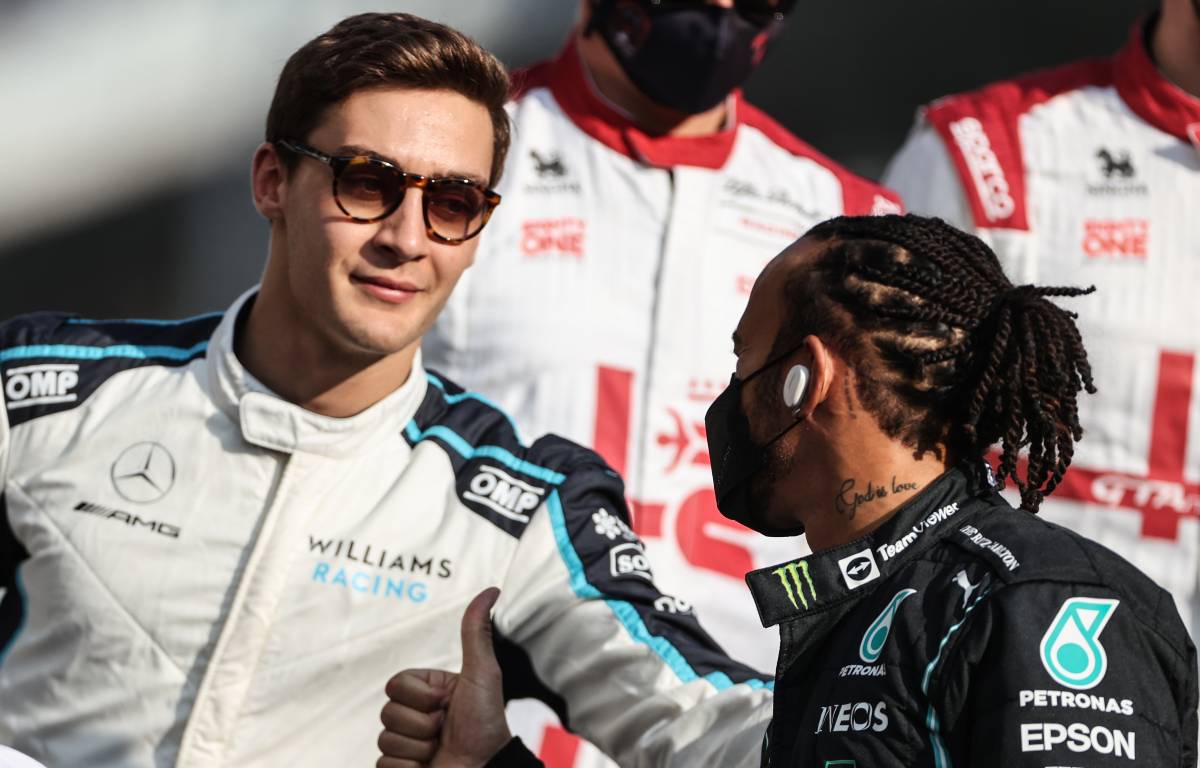 Damon Hill has suggested George Russell's best policy heading to Mercedes may be to not get Lewis Hamilton too fired up.
Russell has been spending Christmas readying himself for easily the biggest challenge of his career so far – lining up as the seven-time former World Champion's new team-mate.
There is no question the younger of the two Britons will be hungry to ensure he does not have to play second fiddle to Hamilton like his predecessor Valtteri Bottas did during his five years with the team, unable to sustain a prolonged bid for the Drivers' crown.
But with Hamilton sure to be fully incentivised in any case by the controversial way in which he lost his title to Max Verstappen, Hill, the World Champion himself in 1996, thinks it could be counter-productive for Russell to get his compatriot any more riled than he may already be.
"I think it will be great to watch," Hill told Express Sport of the partnership. "I'm sure Lewis will be wanting to encourage George. I don't see it going wrong.
"I think Lewis recognises his timespan is shorter in the sport than George's, so he will want to play his part in giving him a leg-up – not that he needs one, probably.
"It's down to George and how he approaches it, I think. You can go into these situations and think 'right, that's the enemy over there and I'm out to knock spots off them'.
"That might not be the wisest thing to do with Lewis, I don't think.
"That's something to really look forward to next year. I'll be as excited as anyone to see what will happen."
Hill is not the only British former World Champion who has advised Russell on the best way to approach being team-mates with…a British former World Champion.
Although, unlike Hill and Jenson Button, Hamilton has of course accumulated seven titles.
Button, who gave Russell the benefit of his experience in his role as a Williams advisor this year, concurred with Hill that going into Mercedes with all guns blazing may not be sensible as he could quickly find himself on the back foot.
"He's got to not put pressure on himself. He can't think 'I'll get in the car and be quicker than Lewis on day one'," said Button.
"He's got to build up to it, otherwise he will shoot himself in the foot. You can't be too confident alongside Lewis."
PlanetF1 Verdict
Russell urged not to try and knock spots off Hamilton
Damon Hill has urged George Russell to avoid trying to knock spots off Lewis Hamilton when he joins Mercedes.