'Scarily aggressive' Max and Lewis 'need to cool it'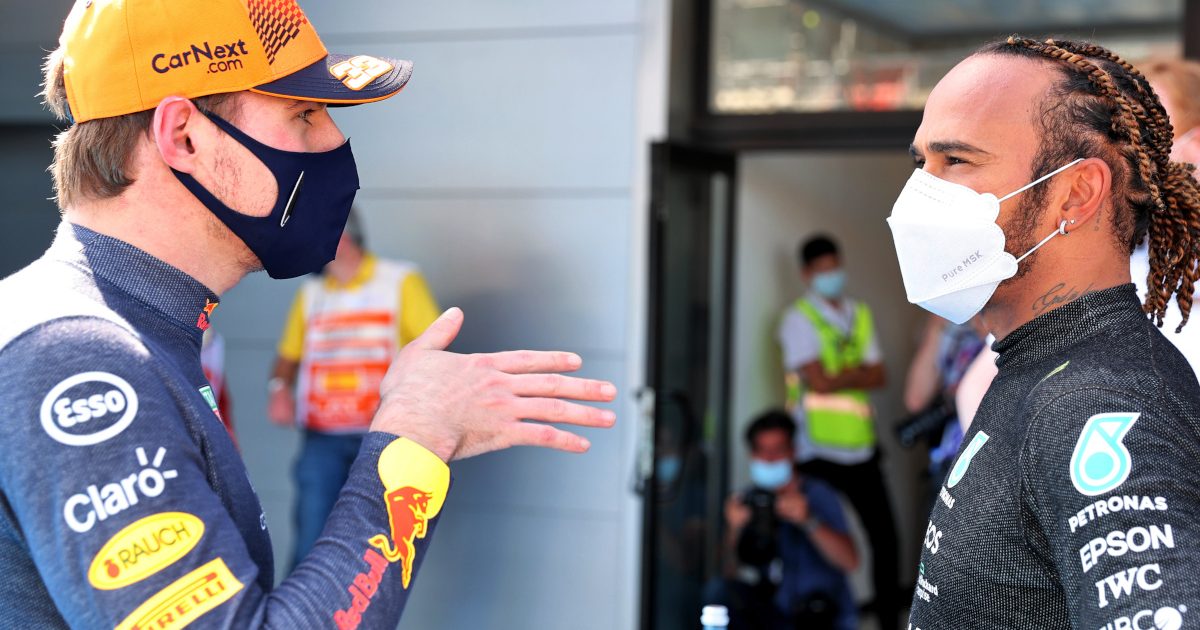 Damon Hill says Max Verstappen and Lewis Hamilton need to "cool it a bit", feeling both were "scarily aggressive" at Silverstone.
The title battle between the duo boiled over at the British Grand Prix with the Dutchman crashing out heavily after the two made contact at Copse.
The incident came after the pair had raced each other extremely hard on the opening lap, with neither driver giving the other an inch.
Hill thinks how they were racing was dangerous and that they should both take things down a notch.
"I think they need to cool it a bit. I think they were both going at it scarily aggressively in that race," he said on the F1 Nation podcast.
"And I think it was a product of the previous race. In other words, the sprint on the Saturday gave knowledge to Mercedes that if Max got out in front, you wouldn't see him for dust and I think they knew they had to get ahead.
"So it was a combination of factors that might have made Lewis a little more desperate and aggressive, and Max as well, because that opening half a lap was possibly the most exciting and daring and also slightly risky opening lap I've seen in I don't know how long.
"You've seen the replays and you see on social media, people in the crowd have got footage of Max flying towards them in the grandstands and that car was moving really fast. Max did take a hell of a whack.
"So it was all a bit risky really, and I think we were lucky we didn't have an injury."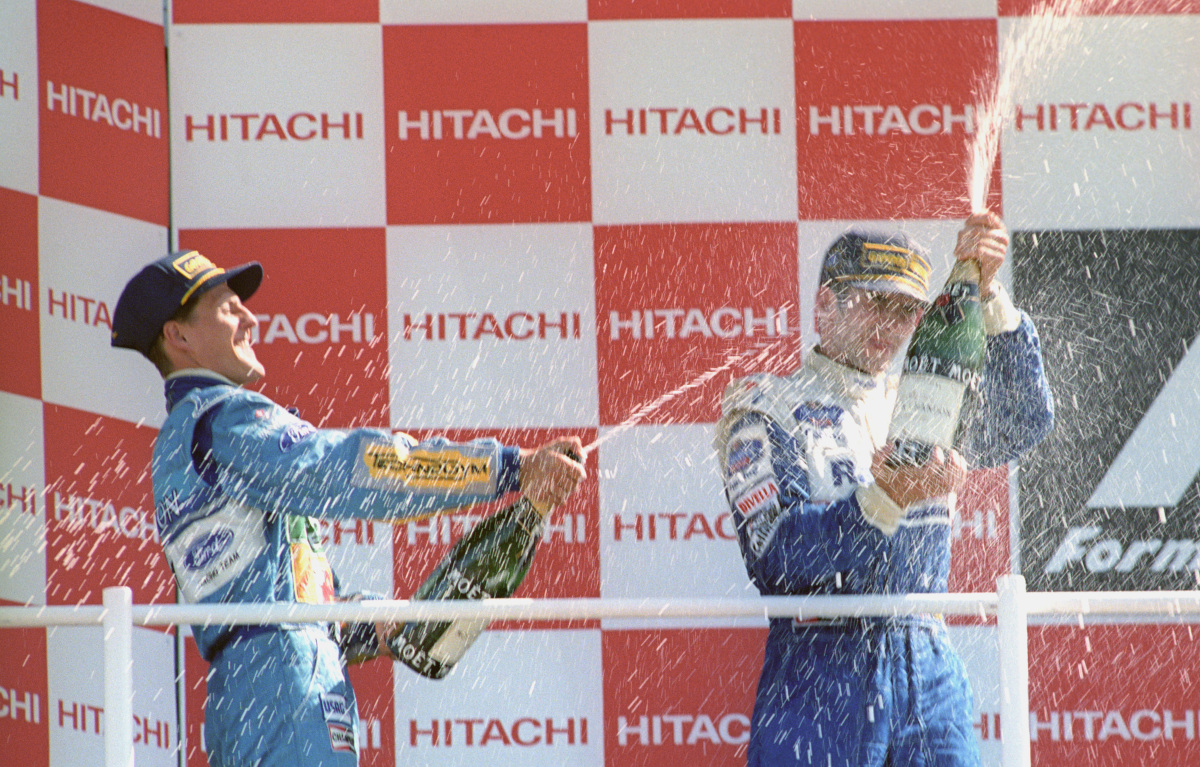 Check out all the latest Lewis Hamilton merchandise on the official Formula 1 store
It is the first time Verstappen has been involved in a title fight in his F1 career, while Hamilton is seeking to win a record eighth World Championship.
Looking at the situations both drivers are in, Hill is reminded of when a young Michael Schumacher won his first title in 1994 and feels Hamilton will have a hard time moving aside for younger drivers himself.
"The rivalry we are watching is the changing of the guard for the future of the sport," Hill added.
"We are seeing a guy not letting go, not giving up on a world title because it's the final cherry on the cake, and Max will try to stop that. And that's where we had Michael Schumacher coming up on the rails to Ayrton Senna in 1994.
"It's fantastic if you can get to a place of dominance but there's always someone new coming up. You know time is against you and the new era will be someone else.
"And actually letting go of your position, your identity as the man, is quite difficult."