Hill dismisses Horner/Wolff rivalry as 'fuel for Netflix'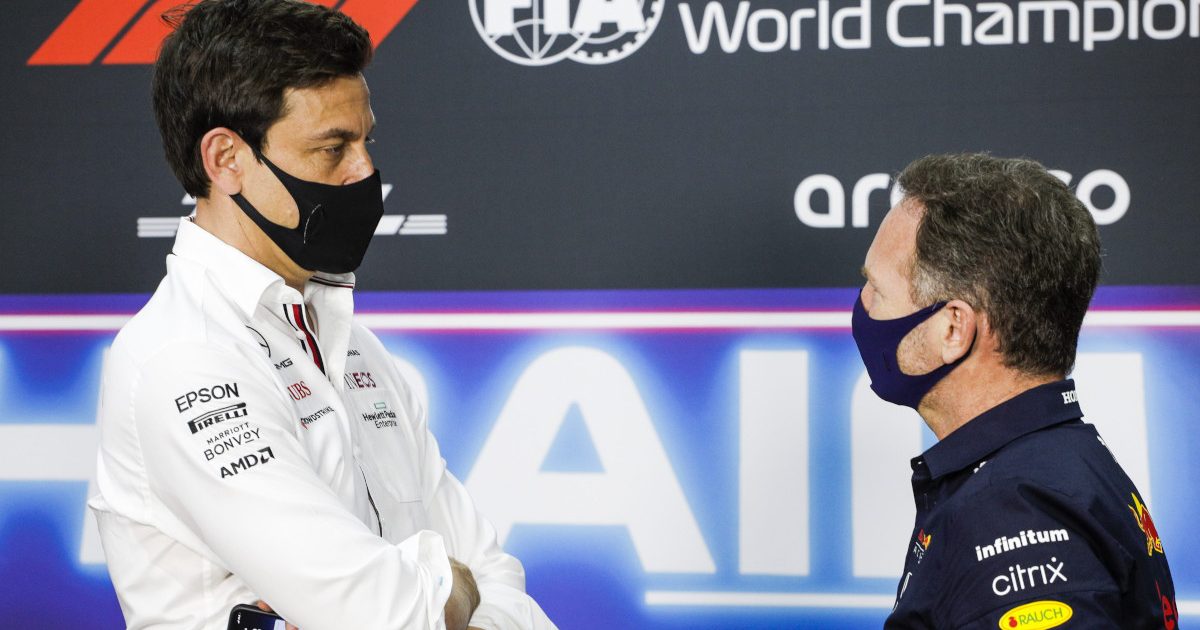 Damon Hill has repeated his belief that the Toto Wolff-Christian Horner rivalry is a front, saying it is merely "fuel" for Netflix.
The 1996 World Champion has previously voiced scepticism about the authenticity of the jousting that has taken place between F1's two most prominent team principals.
The Mercedes and Red Bull duo traded jibes throughout the intense 2021 title battle between their teams with Hill saying in December: "I think it's a front they have put on. It's just so sad that you have these two camps."
Now the 61-year-old has gone a step further by suggesting it is an act being played out for the benefit of Netflix docuseries 'Drive to Survive', the latest series of which shows Horner claiming Wolff inherited his success at Mercedes and "didn't have to build anything".
Although there were staged handshakes between the pair before last season's title decider in Abu Dhabi, the barbs have already begun in 2022 with Horner making reference during an interview to Wolff being a "tax exile in Monaco" who is running his team remotely.
But Hill thinks much of the back-and-forth is to serve a purpose for 'Drive to Survive'.
"The way Netflix has promoted what we do in F1 to a wider audience has been phenomenal," Hill told Express Sport. "It has changed the terrain quite a lot.
"First of all, the character was [Haas team principal] Guenther Steiner, and it looks like Toto and Christian want to get in on the act.
"I think they have tried to provide fuel for the show.
"I thought it got a little bit unseemly at times last year. I hope it was mostly acting. I don't think it did us any favours that they were being quite abusive.
"Toto has come out and said he regrets that he let it get to that point.
"This was a theme of last year, the way Red Bull were on full attack mode. They are a very effective competitor and they don't take prisoners."
Hill had said towards the end of last year he hopes that rather than being seen to make up purely for the sake of the cameras, Horner and Wolff will one day genuinely put the hostility behind them when they are no longer in opposition.
"They are both experiencing all the pressure, and all the same or similar kind of experiences. The victories, the defeats and the kind of rivalry and all that they are experiencing," said Hill.
"But they can't share it together, do you know what I mean? Maybe one day, when it's over, they will be able to have a cup of tea together."
Planet F1 verdict
Horner v Wolff is 'mostly acting'
Damon Hill hopes that Christian Horner and Toto Wolff are acting.