Hill: Title fight making Hamilton and Verstappen better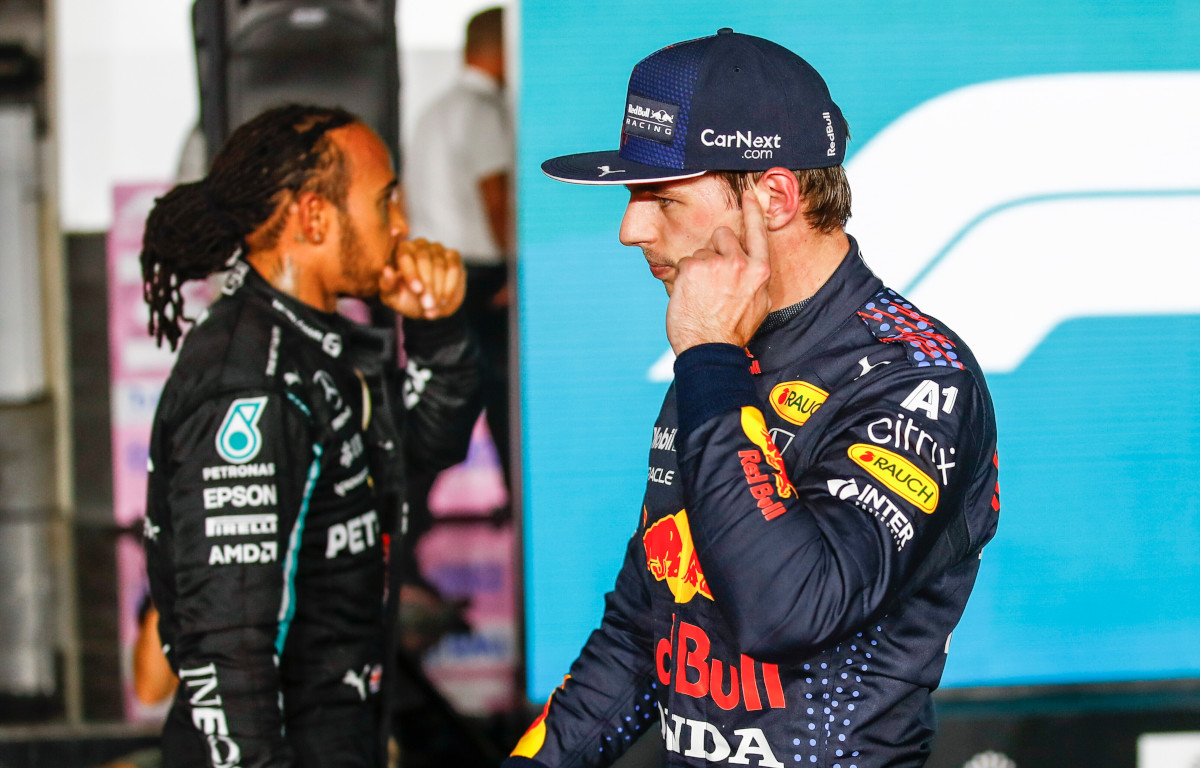 Damon Hill says drivers raise their games when in title fights, hence the dominance of Lewis Hamilton and Max Verstappen this year. 
The two title rivals have been in a league of their own on many occasions this year, being leaps and bounds ahead of the rest of the field, including their team-mates.
Both have stated they're performing at their best and have made precious few mistakes as they try to prevail over one another in the tightest championship battle the sport has seen in a long time.
Toto Wolff said Red Bull "woke up the lion" within Hamilton in Brazil before he charged from the back to win the race, while he and Verstappen finished a whole minute in front of Fernando Alonso in P3 in Qatar on Sunday, underlining just how far ahead of the rest they are.
Speaking from personal experience, Hill thinks the fact that they're engaged in such a battle is the very reason that they're both performing so well.
"When I was racing, I was not picked out as a shooting star of the future in my career on my way up to F1," he said on the F1 Nation podcast.
"But then I got into some races with Michael Schumacher, and I was able to hold my own against him occasionally, and the only explanation I could have is because he made me dig deeper – I had to in order to win.
"You can't come second, so I found out more about myself when you get to the sharp end."
👀 Max Verstappen will be crowned world champion in Saudi Arabia if… #F1 pic.twitter.com/YjvggDMMpZ

— Formula 1 (@F1) November 22, 2021
When it comes to fighting for the minor placings, Hill said there is a marked change in how drivers go about their business, saying that battling in the midfield just does not bring the same level of performance out of a driver – no matter how much they would say otherwise.
"It's just such a big difference in the motivation between being at the sharp end and shooting it out for 10th," he added.
"Every driver would deny this, they'll say 'oh no, I'm giving it 100% every time'. Well, when you interview the person at the end of the race and you hardly saw him from beginning to end and he'd been going around in 11th and 12th, and finally got up to 8th, nobody really cares that much, do they?
"He does, but when you've got everybody watching what's happening and you're at the front then I don't know, somehow your performance goes up."
Just eight points separate Verstappen and Hamilton with two races remaining, and the Red Bull driver could become World Champion in Saudi Arabia if he wins the race and Hamilton finishes lower than sixth.