Damon Hill speculates on reasons behind lack of Lewis Hamilton contract announcement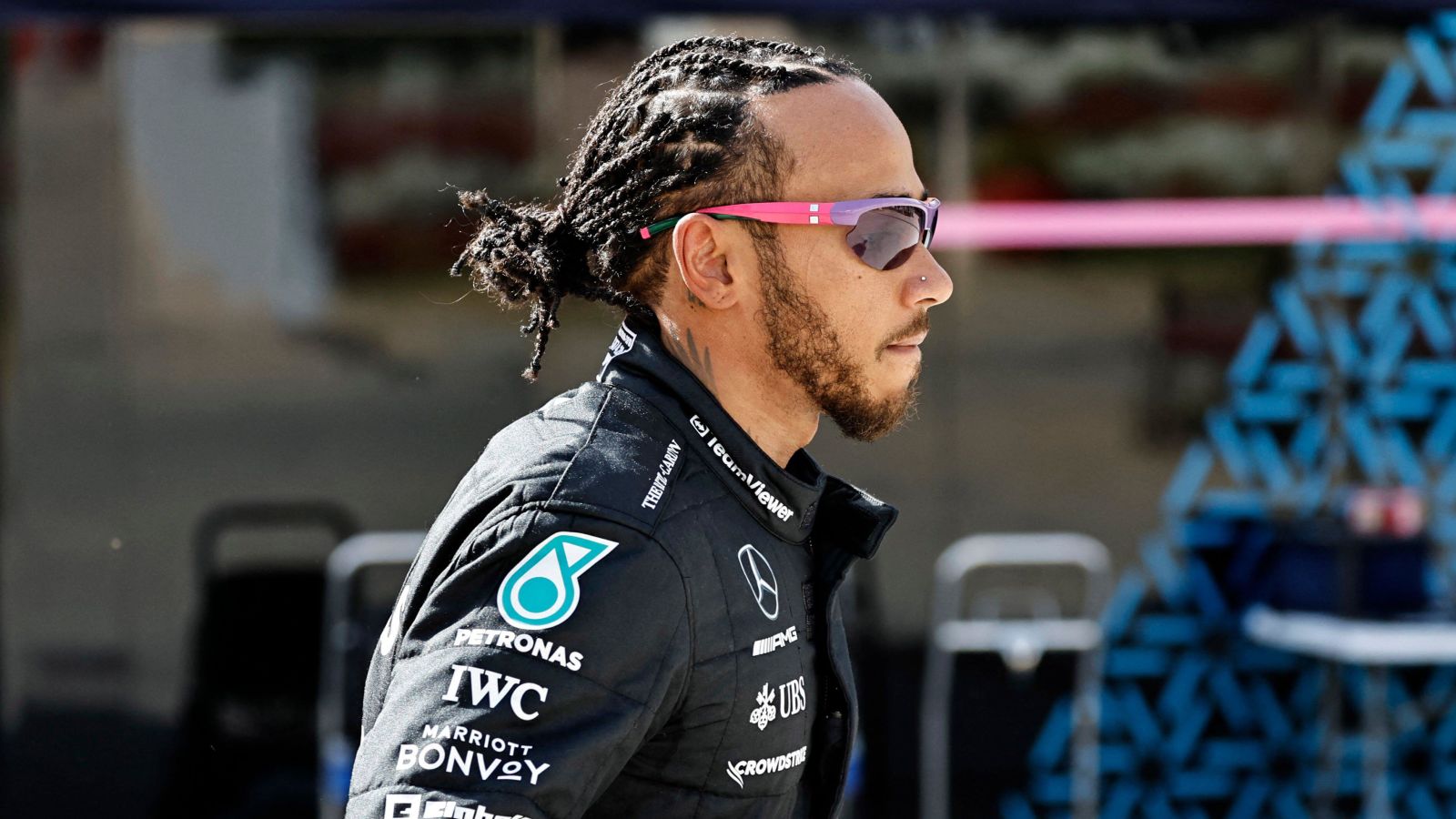 Out of contract at the end of F1 2023, Lewis Hamilton is now at a "critical" point of his career with a host of questions to be answered, says fellow World Champion Damon Hill.
Hamilton and his Mercedes team are preparing for a new campaign of Formula 1 action, one where team and driver are hoping to return to the title picture after being absent last season as Red Bull romped to a title double.
For Hamilton, that means a fresh pursuit of the record eighth World Championship, but what exactly are his goals beyond this season? And indeed, how do Mercedes see their future line-up? These are among the questions Hill is asking.
With Hamilton reportedly the second-highest paid driver on the F1 grid, while he of course offers plenty to Mercedes for the hefty fee, Hill ponders whether Mercedes still see the same value for money now that their academy graduate George Russell is in the line-up.
And if they do, then what exactly are Hamilton's reasons for remaining in the series beyond F1 2023, if he does? Hill, then, sees huge significance in the point where Hamilton now finds himself at in F1 career.
"At 38, Lewis is obviously getting on in terms of years, but he remains as quick as ever," Hill wrote in his column for The Telegraph. "And as fit.
"With the way the drivers look after themselves these days, and power steering in the cars, I don't believe there is any physical reason he could not carry on driving well into his 40s if he was motivated to do so. Fernando Alonso is living proof of that.
"The question is, what is keeping him here? Is it just about getting that eighth title? Will he retire if he does it? Or is it because he wants to keep racing for the love of it? Personally I can't see Lewis driving around in circles trying to pick off podium places, as Fernando [Alonso] has been forced to resign himself to.
"Whatever the reason, Hamilton is out of contract at the end of this season. And it is going to be fascinating to see his next move. While both he and Mercedes have been saying for months that he plans to carry on, the fact remains that with less than a week until the first race of the year on March 5, nothing has yet been announced. It begs the question, why?
"One possible explanation is that both sides are waiting to see just how competitive Mercedes are before committing to a new deal.
"If they start 2023 miles off the pace, perhaps Lewis will be less minded to sign a new long-term deal? Or perhaps it is the team who are dragging their heels? Lewis does not come cheap. He gives Mercedes a lot but he costs them a lot too. In George Russell they have a young driver who might be capable of delivering a title in the right car.
"I don't think anyone outside of Lewis and Mercedes know the answers to these questions but one thing we do know is it's a critical moment in the career of one of the sport's all-time greats."
PlanetF1.com recommends
F1 2023 driver salaries revealed: Who are the highest-paid drivers on the grid?
Mercedes believe Red Bull RB19 is running ten millimetres lower than everyone else
Mercedes reveal true development plans after 'Plan B' car rumours
Strong 2023 key for Mercedes if they are to keep Lewis Hamilton
Even with a reported salary north of $30 million, Mercedes will likely never be in a position where they feel pressure to get Hamilton off the wage bill, especially now that their spending has been slashed compared to years gone by thanks to the budget cap.
The other question then is will Mercedes decide during F1 2023 that Hamilton is not operating at a high enough level for them anymore to justify the outlay? Well, considering how the seven-time champ fought back in 2022, rediscovering his mojo and delivering performances late in the season typical of F1's most successful driver, that is extremely unlikely.
It seems that Hamilton still holds the cards, and while he has consistently said that he does not feel like retirement is imminent, that attitude could easily change if Mercedes are not within range of the title picture in F1 2023.
Hamilton has enough business interests and passions outside of Formula 1, coupled with a legendary legacy in the series, to allow him to easily walk away at the end of F1 2023 with his head held high, excited for what is to come, so the pressure is on Mercedes to put a serious delay on this eventuality.