Lewis Hamilton urged to make clear ultimatum to Mercedes 'if things don't change'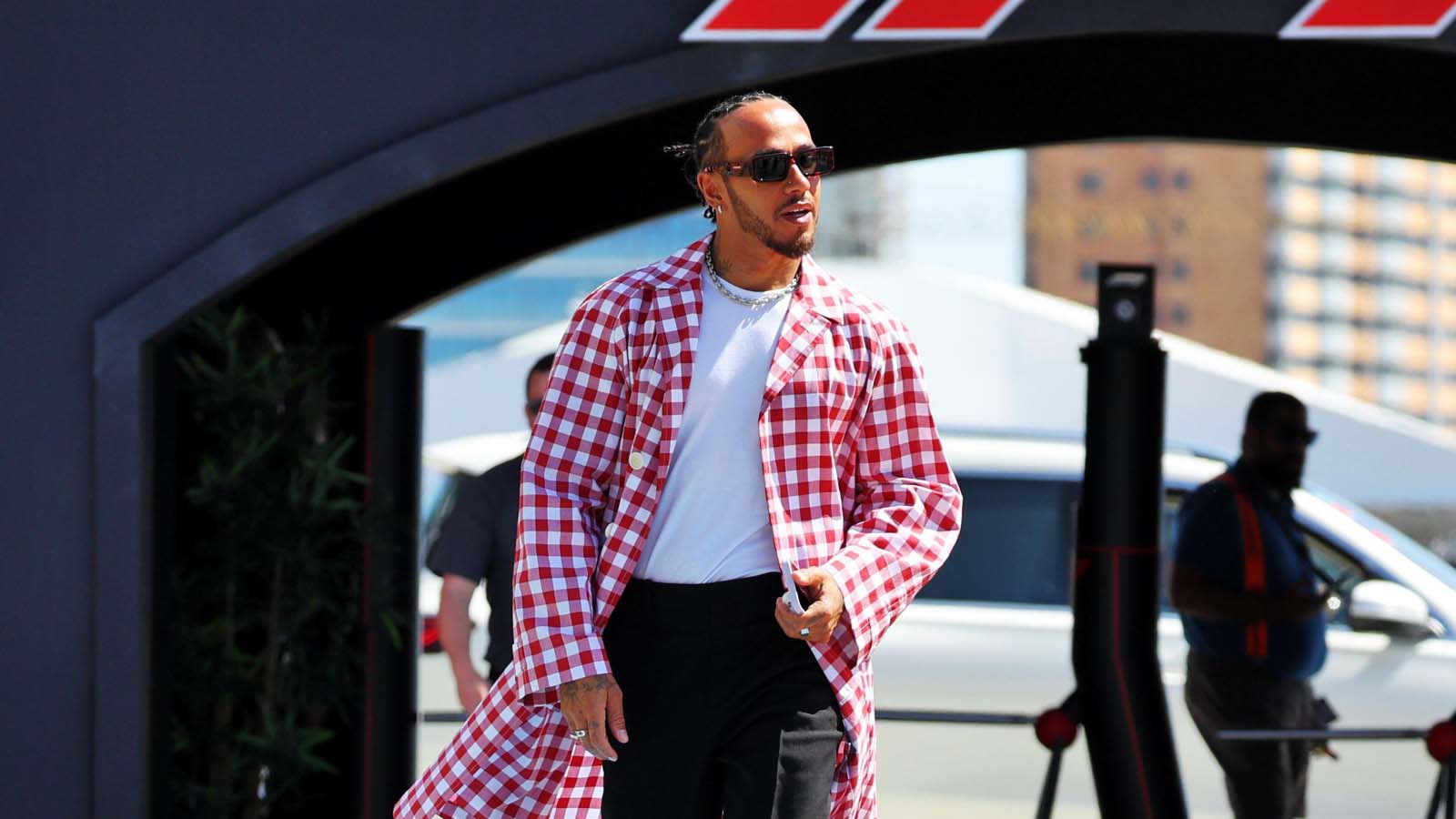 Damon Hill believes Lewis Hamilton has to approach contract negotiations with Mercedes in a way that he will need to make it clear he is prepared to leave the team if they do not improve.
Hamilton is in the final year of his current contract with the team with which he has won six of his seven World Championships, but Mercedes have begun the season on the back foot as Red Bull romped to victory in Bahrain.
Hamilton took fifth place, but broke with his previous supportive attitude in the media and openly criticised the team after the race, saying he hadn't felt listened to in their approach to designing the W14, claiming his experience behind the wheel means "I know what a car needs."
F1 TV Pro* viewers can watch all the live action from all 23 race weekends this season completely ad-free! Click here for the ultimate F1 viewing experience.
*Available in selected territories only. Click here to see eligible territories.
Having initially planned to agree a new contract over the winter break, talks between Hamilton and Mercedes have not culminated in a new deal beyond the end of the year yet and, while he has made his commitment to the team clear, the growing frustration at not being able to fight at the front of the field has led to question marks over his future.
When he and team principal Toto Wolff do eventually sit down for further contract talks, 1996 World Champion Hill believes Hamilton needs to put his cards on the table regarding his own feelings surrounding the current state of the team.
"Yes, it's been quite interesting after Lewis' comments," Hill said on Sky Sports News.
"We've heard a lot from Mercedes about how they have a no-blame culture, but with Lewis mentioning that he's not being listened to, I think there's been a little bit of toing and froing with the public statement by Mercedes to their fans saying 'stick with us, you know, we're going to come good, but we're not going to give up', and it's been a lot of kind of refocusing or trying to bolster support and faith in the team.
"So I expect in the press conference that Lewis will be asked to make himself a little bit clearer. Of course, he's got his contract negotiations coming up, but he has to say these things, he has to make it clear that he's not going to stick around if things don't change and improve.
"He's there to win, he wants to win his eighth World title. Mercedes know the deal, they have to produce a better car than the one they started the season with."
PlanetF1.com recommends
Christian Horner: I am probably 'some sort of antichrist for your average Lewis fan'
Red Bull bosses laugh off latest Mercedes rumours: 'That does not make sense'
Seven chaotic F1 race weekends: Missile strikes, COVID-19, track invaders and more
Even though both Charles Leclerc and Carlos Sainz are under contract with Ferrari until the end of 2024, rumours linking Hamilton with a surprise move to Maranello have begun to be bandied about as uncertainty over the seven-time champion's future in Formula 1 begins to grow.
Former Williams driver Hill does not see such a move taking place, however, and believes Hamilton's public critique of Mercedes will be aimed at trying to push the team forward.
"I think it is far-fetched," Hill said of the speculation linking Hamilton to Ferrari. "I think he knows this team at Mercedes, I think he just wants a reaction.
"He wants to shake the tree a little bit and he's certainly done that, but they know where they are with Lewis, he knows where he is with the team.
"He knows they've got the capability, but they need to have a wake-up call, which they've had.
"I remember also in my career saying a few things about a Japanese engine that I was using at the time, and I was told off by my team boss, 'I shouldn't speak out and I'm supposed to not criticise the team publicly', but I'll tell you what, I got a better engine later."