Hill: Hamilton still not out of World Championship contention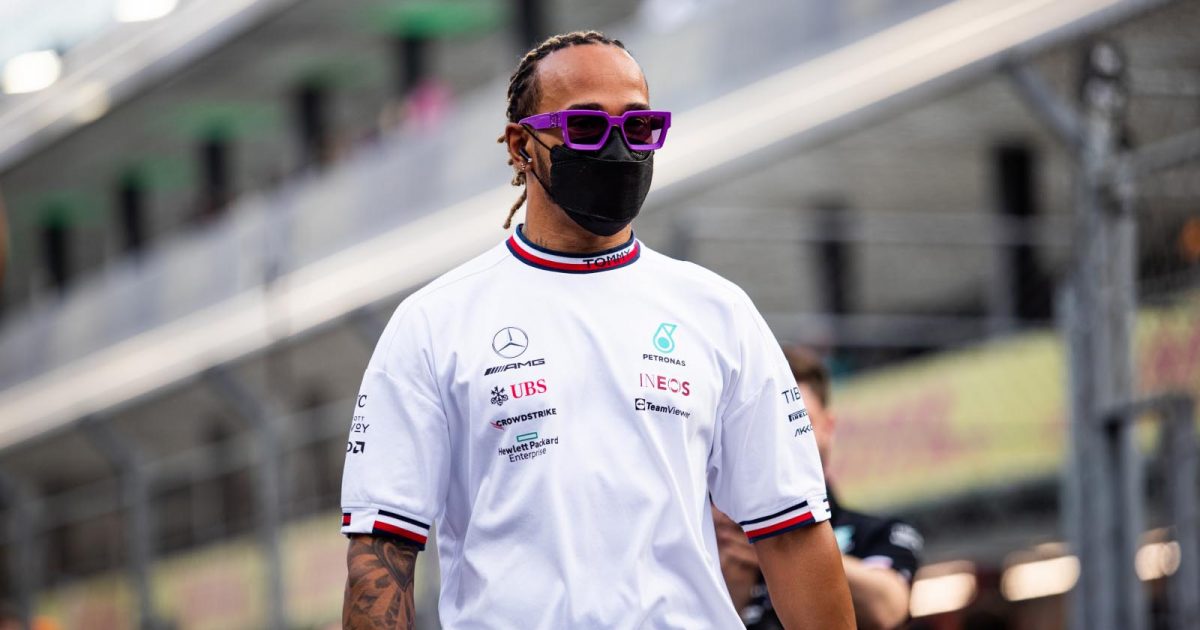 1996 World Champion Damon Hill believes it is far too early to rule Lewis Hamilton out of the 2022 title fight.
The 2022 season is only two races old, but the signs are not currently promising for Mercedes or their seven-time World Champion Hamilton.
The W13 has started the season comfortably adrift of the pace shown by Red Bull and Ferrari out front, with Hamilton so far being forced to settle for P3 and P10 finishes.
That being said, this is the start of an all-new regulatory era in Formula 1, so with the potential for another 21 rounds still to come, Hill believes it is likely that Mercedes will return to the conversation at the front.
And so, he is certainly not counting Hamilton out.
Asked by Sky F1 if Hamilton can still become World Champion in 2022, Hill replied: "Yes, I don't see why not.
"I think he's a long shot, and the betting odds apparently are quite long so it might be worth a tipple on Lewis.
"As I've said before, this is going to be a long old battle, we will not remember the first few races of this season by the time we get to halfway through, it's going to be a slog, 23 grands prix.
"And if you've got a battle going on at the front then you haven't got a dominant team, then it is unlikely that they will get that far ahead.
"So it's highly likely that Mercedes could get in the mix."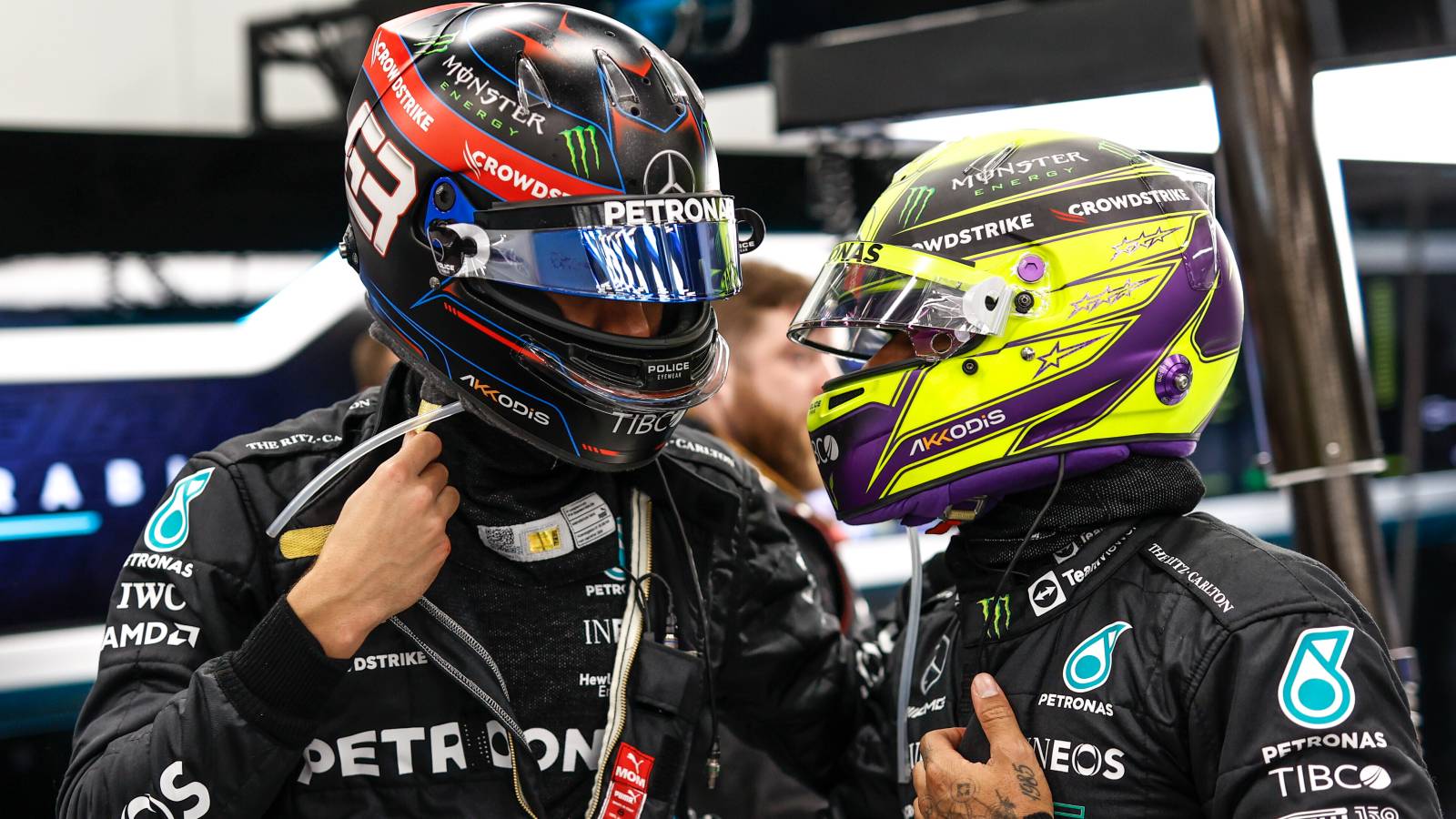 Hill also pointed out that Hamilton's team-mate George Russell, who sits P4 in the Drivers' Championship and six points ahead of Hamilton, is more than capable of taking points away from the frontrunners.
"And don't forget George Russell is in there as well," said Hill.
"He's doing a fine job and may even take points off of the other guys as well."
If Hamilton was to win the title in 2022, it would be his eighth World Championship and the one which would put him alone at the top of the Formula 1 mountain, as he currently shares the record of being a seven-time champ with Michael Schumacher.
So, it would be understandable if Hamilton was frustrated about not currently being in the mix, but Hill has not seen any signs of that so far.
"I think if he is frustrated, I think he's showing very little sign of that," said Hill.
"I think he shows disappointment and concern because he wants to win, but I think he's got the comfort of seven world titles in the bank.
"And it's no comfort when you come that close to making it eight [in 2021] and becoming the undisputed winningest driver of all time, so he'll be determined as hell, but I think he's got a calmness and maturity about him now which is very impressive to see."
Mercedes do believe that there is performance waiting to be extracted from the W13, but remain in the dark over how to access it.
Russell has already stated his belief that once Mercedes control the car's bouncing, then a big chunk of lap time will come their way.
The Silver Arrows went with a very different aerodynamic philosophy for the W13, most noticeably featuring its 'zero-pod' design.
So, as long as the direction which they took is not fundamentally wrong, Hill believes the reigning eight-time Constructors' champions can fight back, perhaps even as soon as the upcoming Australian Grand Prix around a redesigned and smooth Albert Park.
"I think there's always a chance with a team like Mercedes," Hill stated.
"They've got something wrong and the hope is that if they find a fix for that, they will get a big gain in performance.
"That's another question, when you look at their car, it does have a slightly different design philosophy aerodynamically around the bodywork at the back of the car.
"So, the hope is that they haven't made a mistake in a fundamental design error, but the data says that their car should be good, they just can't tap into it because of this porpoising, this bouncing that oscillation that is created by an aerodynamic instability that makes the car bounce, and that is hampering their performance.
"But they've resurfaced Melbourne completely, it's got a very smooth surface, apparently it's more abrasive but it's got less bumps and less bumps is good, so it might be that they can show what they've got."
No 'magic fix' in place for Mercedes at Australian GP
Toto Wolff has urged Mercedes fans not to get their hopes up this weekend, with their being no "magic fix" for all their issues in place.