Damon Hill torn: Is this Max Verstappen's brilliance or Ferrari's failure?
Damon Hill can't decide if Max Verstappen's 2022 title was down to his own brilliance or Ferrari's ineptitude, or a combination of the two.
While Charles Leclerc was quick out of the blocks, the Ferrari driver winning two of the first three races, Verstappen was hampered by reliability issues and trailed the Monégasque driver by 46 points after Australia.
Three races later, having won three on the trot, he overturned the deficit to lead by six points and, six races down the line, knew already the title was his.
Handed the win at the French GP when Leclerc crashed out of the lead, Verstappen's advantage climbed to 63 points and he says that was "the moment where I thought 'now we are going to win it'".
The Paul Ricard race was one of several Sundays where Ferrari gifted Verstappen points through dubious strategy calls, reliability issues or driver mistakes.
Hill reckons the Scuderia made it easier for the Dutchman to secure his second title in as many seasons.
Speaking on the latest F1 Nation podcast, he said: "I think it's very difficult to actually decide whether it's Red Bull and Max's brilliance this season, an almost perfect performance, or whether it was Ferrari shooting themselves in the foot.
"It was a lamentable at times performance from them because they showed so much promise at the beginning and between the team strategy and a few driver errors and basically lacking the ability to move forward with that car they didn't provide a challenge to Max."
🗣 "Red Bull Family, it's like a second family. When you operate like that you have unlimited possibilities." 💙 #GivesYouWings pic.twitter.com/ahfqlJzX4C

— Oracle Red Bull Racing (@redbullracing) October 14, 2022
Max Verstappen was 'the difference'
But that doesn't take away from Verstappen who Hill says was "sublimely brilliant" this season.
Racing to 12 grands prix wins and with hardly an error in sight, the 24-year-old clinched the title with four races to spare.
Hill continued: "It's still close between Sergio and Charles in the championship, so if you took Max out the equation, you could say, 'okay, well that's the difference'.
"Max was 20 seconds ahead of Charles and Sergio in Japan in the wet after 20 laps. He was a second lap quicker and Ferrari just couldn't play with that at all, they were done by then.
"Their tyres were rooted weren't they, and Charles' tyres were rooted which kind of indicates that their set-up is not working the tyres in the way that Red Bull are.
"They couldn't find a challenge. Max's confidence was… he was serene really wasn't he. He was sublimely brilliant all year, and never look rattled."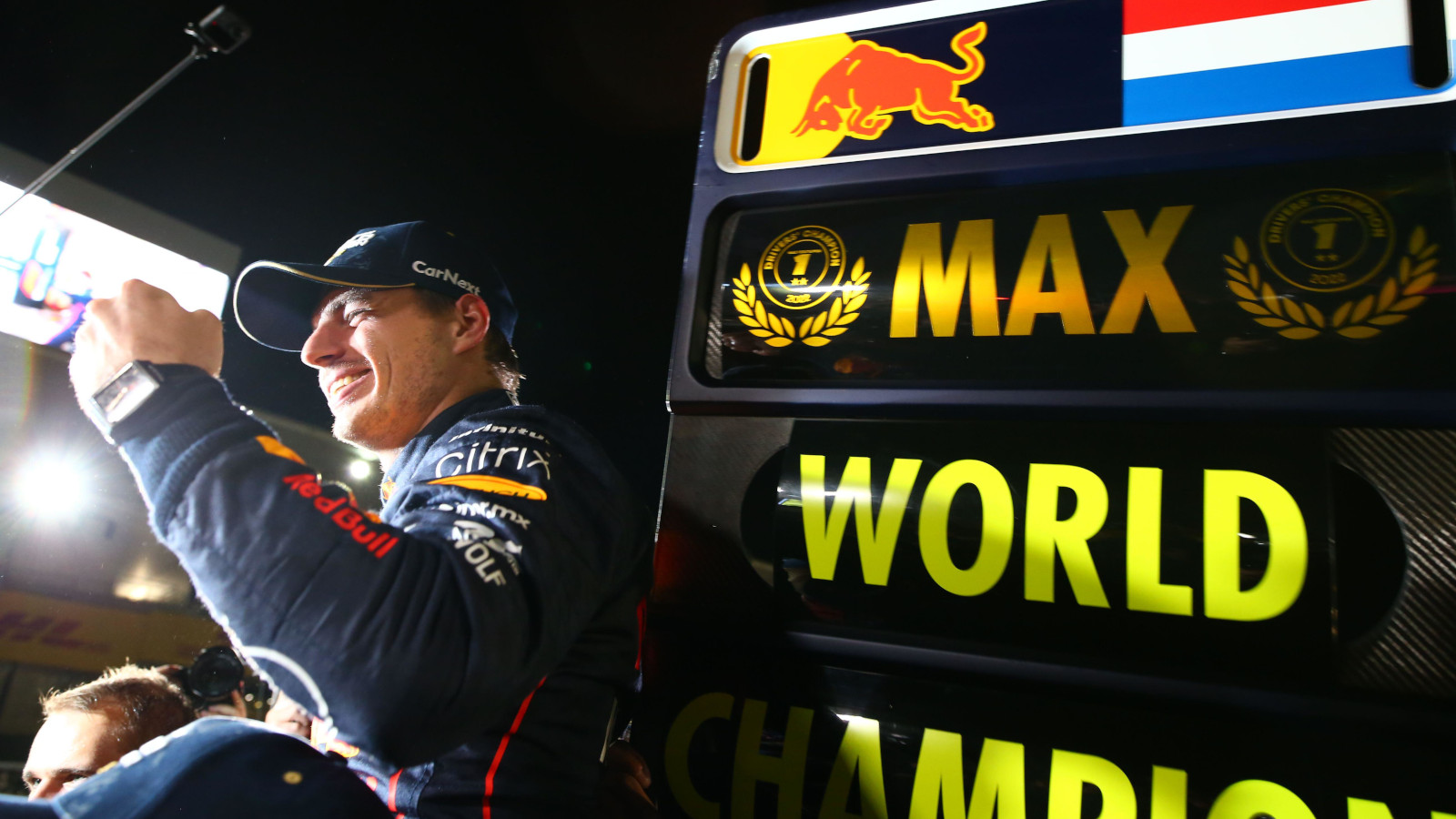 Christian Horner deserves praise too
The 1996 World Champion believes Red Bull team boss Christian Horner also deserve praise for Red Bull's current success.
"Christian has to be credited for a lot of the performance, of really putting together the team, that they've got at Red Bull, they're incredibly competitive," he said.
"It's been a tremendous story because we looked at the last few years with Mercedes dominating looking like how the hell is anybody going to beat this team? But they did it."
And beating Mercedes is always a big thing for Red Bull and Horner.
"I think the rivalry is so much stronger between Red Bull and Mercedes and certainly there's no love lost between Toto and Christian," Hill added.
"They are very quick to throw accusations at each other."
Red Bull are racing towards the Constructors' title too, the team 165 points up on Ferrari with only 191 in play.
Read more: 'No doubt' Max Verstappen has talent to challenge Hamilton, Schumacher records