Hill: F1 would be 'easy' with Max's Monza approach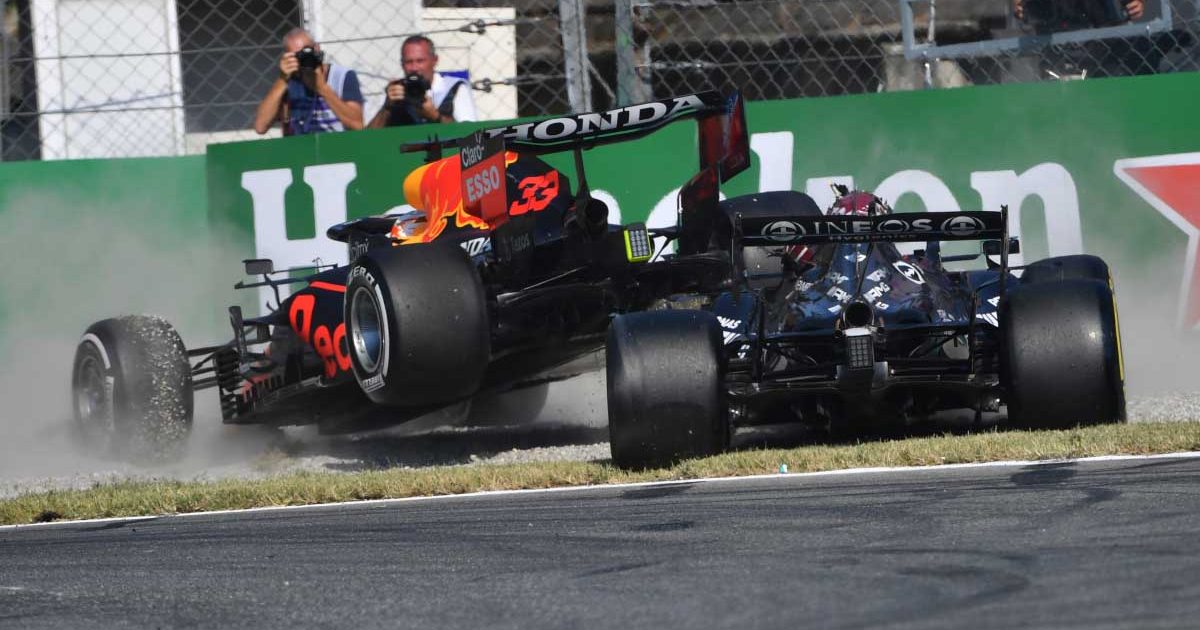 1996 Champion Damon Hill says Max Verstappen's all-or-nothing overtaking style at Monza can not become acceptable.
Verstappen and his title rival Lewis Hamilton collided during the Italian Grand Prix at the first chicane, eliminating both drivers, with Verstappen's Red Bull lifting on top of Hamilton's Mercedes as both cars ended up in the gravel.
Verstappen had taken the outside line into Turn 1 as Hamilton emerged from the pit lane, then going up the inside of Hamilton for Turn 2.
At this point Verstappen was sent into Hamilton by the sausage kerb, and has been given a three-second grid penalty for the Russian Grand Prix after he was judged to have been "predominantly" at fault.
And Hill believes Verstappen's approach was to either ensure he overtook Hamilton, or make sure neither of them drove out of that chicane, something the Briton does not want to see moving forward.
"It's a racing driver's job to try not to crash into another racing driver," said Hill on the F1 Nation podcast.
"Sometimes it is unavoidable, but when it's an aggressive, uncompromising 'I'm coming through or none of us are coming through' move, then somebody has to come in and say 'okay that is going too far'.
"Because if that is just allowed to take place and nothing is said, then have it all off, just run them off the road, I mean I can play that game, it's easy you just brake test people, you just barge them off, just do that.
"But this is Formula 1, it's supposed to be about judgement and skill and making fine calls, but somebody has to come in and say 'okay guys, that's enough, that's too far, that's not how we want to see the Championship decided'.
"We want people to overtake, we want brave moves. I mean Daniel Ricciardo and Fernando Alonso are some of the best overtakers in the sport, and they don't crash into people."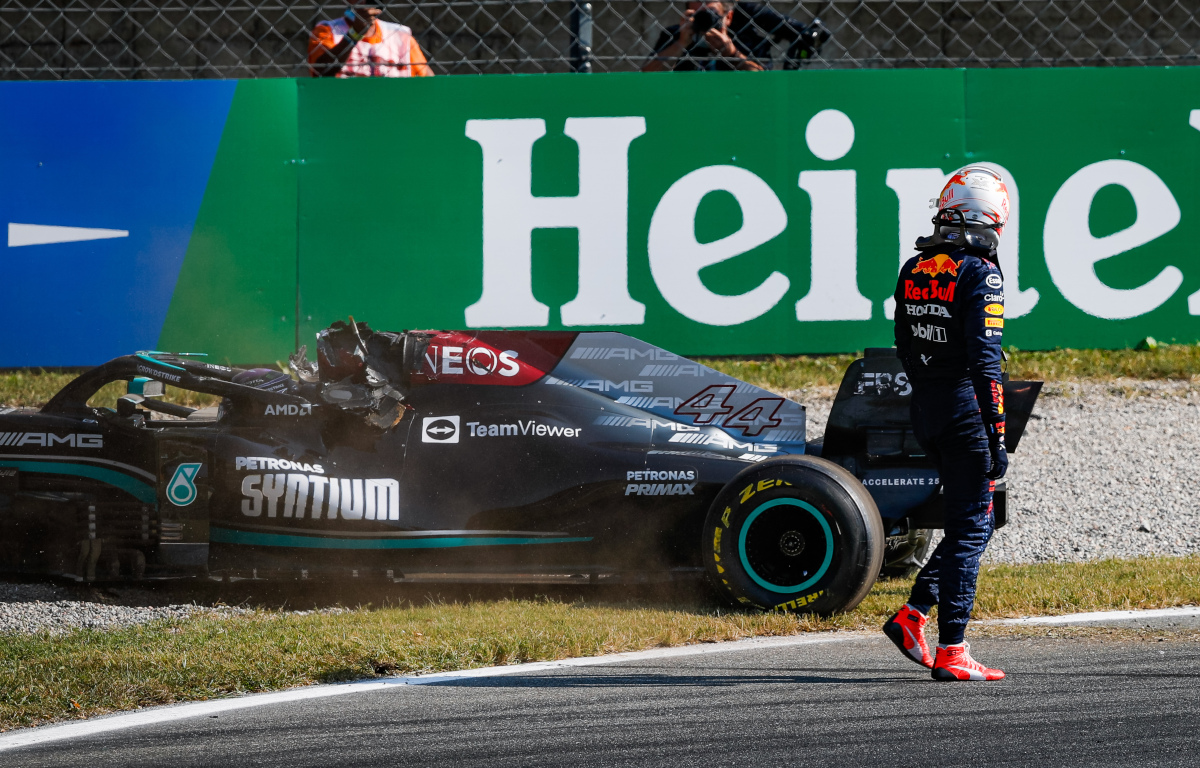 Check all the latest 2021 teamwear via the official Formula 1 store
Hill was scathing in his criticism in Verstappen after the incident, initially fearing it was a "calculated" move from the Dutchman to eliminate his rival.
He has now slightly softened on that view, saying he is not inferring that Verstappen's process was "a conscious thing", but he still believes Verstappen knew he could not afford to let Hamilton past.
Verstappen would start the Italian Grand Prix from pole after Valtteri Bottas' grid penalty, with Hill branding that Verstappen's "biggest lucky break he has ever had", and so subconsciously, Hill feels this played a part in the crash.
"I think in his mind, he knew how lucky he had been to get on the front row, in pole position for the race, because of the sprint race, and I think he knew this is the biggest lucky break he has ever had," said Hill.
"When they [Red Bull] went to Monza they had it down as a Mercedes track, it always looked like it was going to be a Mercedes circuit, they probably thought they were going to lose points, they'd be lucky to come out of there with not too bigger of a points deficit [to Mercedes].
"He had got lucky, he's on pole position, and then suddenly he loses it again because Lewis has gone through, and he knew that once Lewis had gone his chances of getting him back are nil.
"He just thought 'no I'm not going to let that happen'. I'm not saying this is a conscious thing."