Hill thinks Verstappen has 'two fingers on the trophy'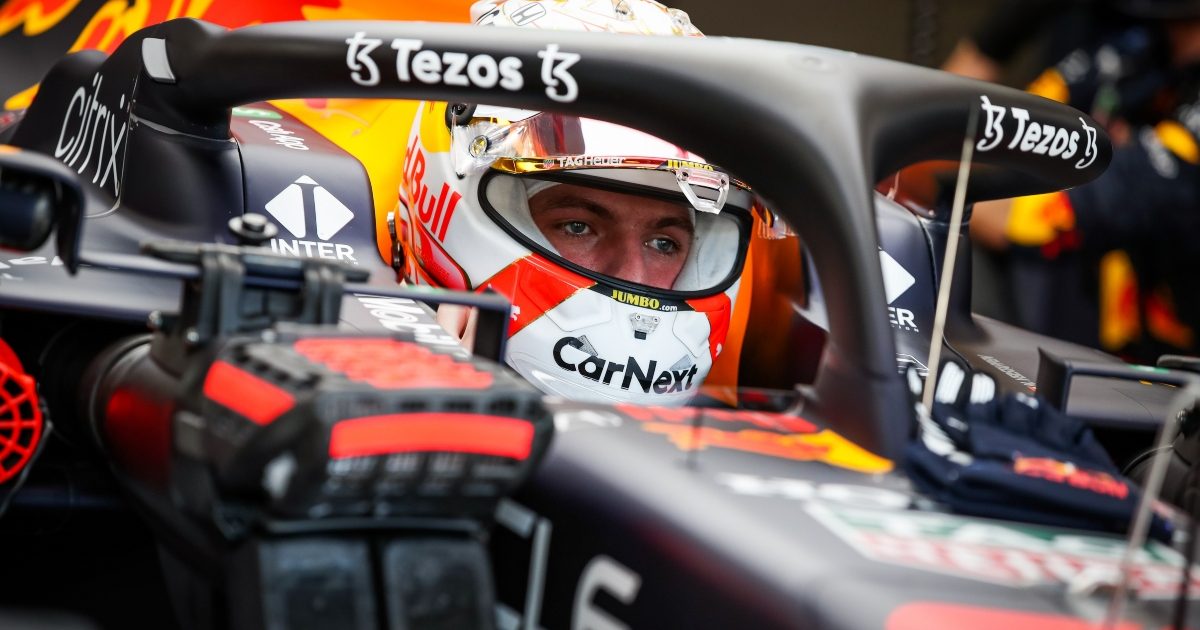 Max Verstappen will feel like he has two fingers on the World Championship already, says Damon Hill.
The Dutchman extended his lead in the title fight over Lewis Hamilton to 12 points after holding off the Mercedes man to win the United States Grand Prix last time out.
With that lead, as well as the fact that the next two races take place at high altitude which has favoured Red Bull in the past, many feel the 24-year-old is the big favourite heading into the final five rounds.
While Hill doesn't think the job is done just yet, the 1996 World Champion does believe Verstappen is close to sealing it and knows it.
"I think Max will feel like he's got two fingers on the trophy," he said on the F1 Nation podcast.
"It's not a one-handed grip or a two-hand grip yet but it's definitely two fingers and I think he'll know that, and I think there will be a little bit more of a releasing of pressure for him going into the next few races."
Max extends his lead on Lewis by 1⃣2⃣ points..

Five rounds remain 👀#USGP 🇺🇸 #F1 pic.twitter.com/EZHlQDra0M

— Formula 1 (@F1) October 24, 2021
The lead of the standings has changed hands between the two of them a huge amount this season, with Hamilton being ahead of his rival by two points just two rounds ago.
It's the first time in recent years that the sport has had such a title fight, with Hamilton triumphing comfortably in 2019 and 2020 and ultimately seeing off Sebastian Vettel fairly early the two seasons prior.
In fact, Hill can't remember witnessing a battle that has swung back and forth so much since the days of Nigel Mansell and Nelson Piquet back in the 1980s.
"I'm trying to rack my brains to think when I've seen a title lead in a championship change as many times as this," he said.
"It's a real switchback, and I'm thinking maybe it was Piquet and Mansell or something like that. I can't remember. How long do you [have to] go back?"
Verstappen could well have wrapped the title up by now if he didn't pick up a puncture when leading the Azerbaijan Grand Prix and wasn't taken out by a Mercedes at Silverstone and the Hungaroring.
Helmut Marko feels the number of points that have been "innocently lost" is "remarkable" and is therefore pleased with the 12 point lead that Verstappen currently has.
Is it game over for Lewis Hamilton?
Is the gap too big for Lew Hamilton to close to win his eighth title?