Hill suspects Mercedes fear Bahrain embarrassment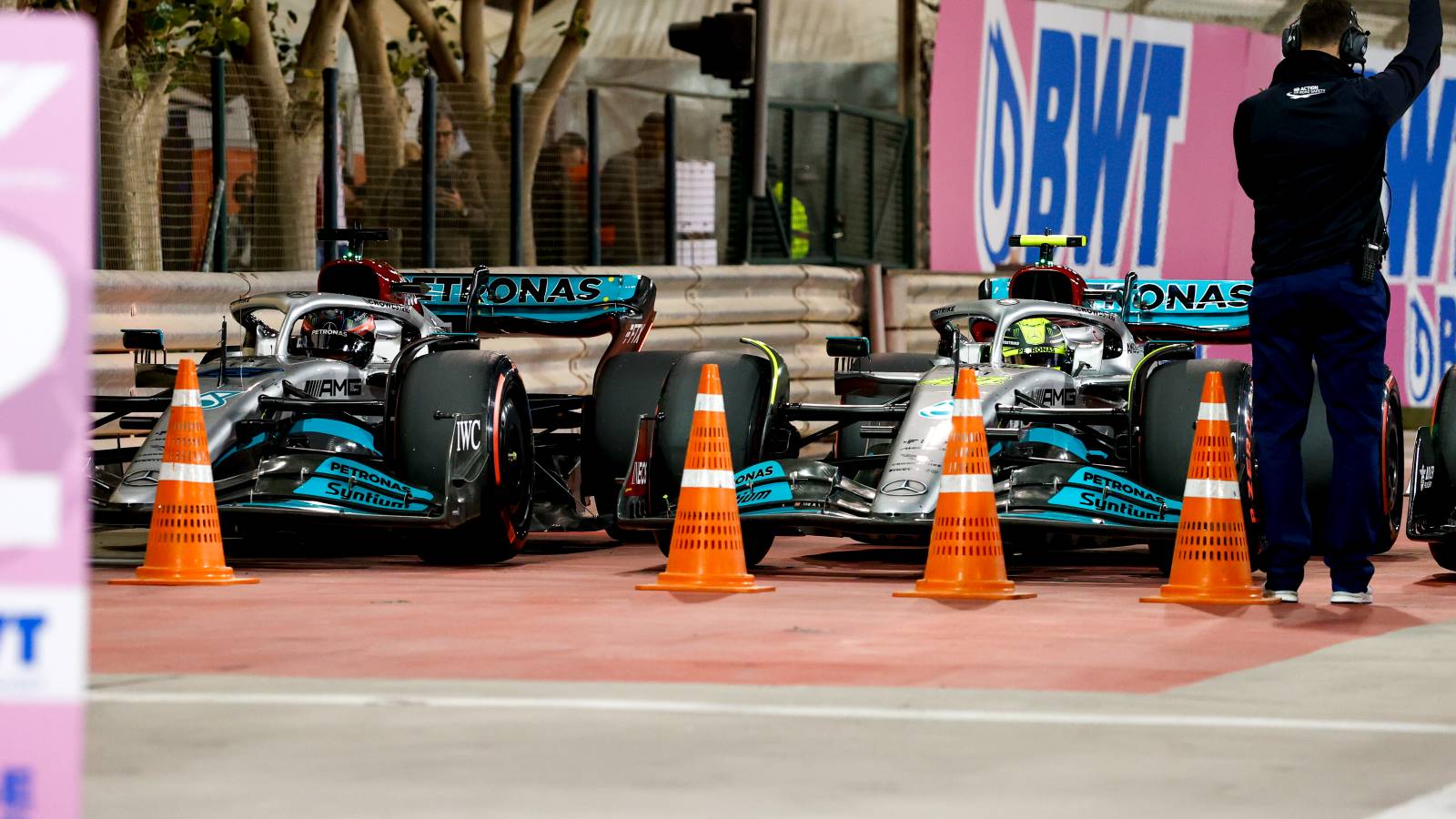 Damon Hill, the 1996 World Champion, feels Mercedes are going into the Bahrain Grand Prix fearing they will be embarrassed.
Mercedes came into the 2022 campaign speaking of real problems hampering the W13, with testing and then free practice ahead of the opening race in Bahrain backing up those concerns.
But were Mercedes really in trouble or was it a classic case of sandbagging?
Well, qualifying in Bahrain confirmed Mercedes were indeed off the leading pace, with Lewis Hamilton set to start the opening race of 2022 from P5, while team-mate George Russell made an early mistake on his last flying lap, leaving him to start P9.
Come the end of Q3, Hamilton's time was almost seven tenths of a second down on Charles Leclerc who claimed pole.
But despite the confirmation of their fears, Hamilton declared himself happy with P5 on the grid and spoke of positivity within the Mercedes camp.
Team boss Toto Wolff, meanwhile, said Mercedes must accept they are the third quickest team currently and is "wary" of where they will be in the race.
Hill, though, feels within the Mercedes camp there is concern the Bahrain Grand Prix will be an embarrassing race for them.
'You're damn right, Lewis.' 👊

Couldn't have said it any better, Bono. 🙏pic.twitter.com/Gf94GXBpQp

— Mercedes-AMG PETRONAS F1 Team (@MercedesAMGF1) March 19, 2022
Put to Hill that Wolff is a good leader who can pull people together, he told Sky F1: "Yeah, this will be different though. It's a whole new complexion to what they have been used to.
"He [Wolff] said something which is also echoed by Lewis – what happens in qualifying and the gap they have in qualifying, when it comes to the race they are, I think, concerned they might be slightly embarrassed.
"There's not much you can do when you can't actually keep up in the race."
Mercedes believe there is more performance lurking in the W13, they just need to learn how to extract it.
But Hill believes if they are to do that, it will need to be done without a major design change – and happen soon.
"The margins are so tiny I don't think they can fit in a fundamental design change, so they will be working with what they've got and trying to get that thing harmonised," said the 1996 World Champion.
"There may be untapped potential in that car but they need to find it fairly soon."