Mercedes have 'massive carrot dangling' in front of them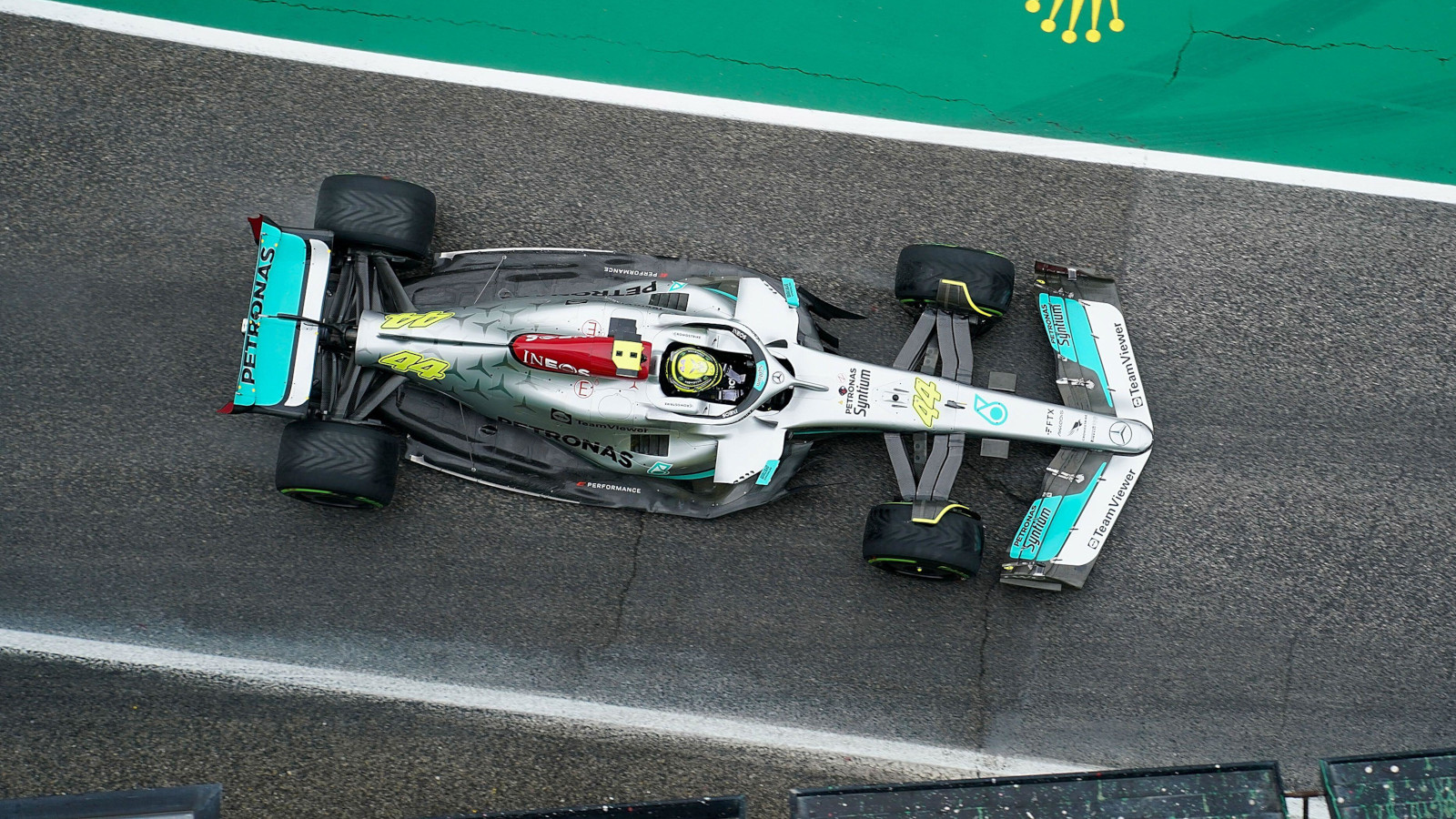 Damon Hill has said there is a "massive carrot" dangling in front of Mercedes provided they can figure out the problems that have dampened their season.
While Mercedes may currently reside third in the Constructors' Championship, they do not look likely to stay there for too much longer if they are unable to eliminate the issues affecting the W13.
As it has done with pretty much every team on the grid, the porpoising effect has proved a tricky conundrum for the Mercedes engineers to solve and while raising the ride height has proved effective at eliminating porpoising, it is not conducive to providing the best speeds the car can offer.
This issue with height has been highlighted by 1996 World Champion Damon Hill who said if Mercedes can work out how to get their car lower, they may soon find results start to turn around.
"You look at the front end of these cars now, they've got these underneath the bib where the skid plate is at the front, just behind the drivers' knees almost, they've got these dampers," he said on the F1 Nation podcast.
Unluckiest F1 driver in 2022: Lewis Hamilton?
Lewis Hamilton hasn't had things his own way - just how unlucky has he been this year so far?
"They've got these fairly serious looking bits of kit that are doing something and I'm wondering whether its just simply a damper that when the car decks, it somehow stops it from springing back up again so much so it could be the actual floor hitting that is setting off the osolation.
"If you can get your car half a centimetre lower, you get maybe double the amount of downforce or efficiency. So they've got to control that really difficult increment in downforce.
"It wants to suck so hard that it actually wants to suck onto the ground and you've got to get it as close as you can without it hitting a bump and releasing and going into that crazy osolation."
Hill went on to describe it as a "massive carrot" dangling in front of Mercedes should they be able to solve it and also refused to rule out the reigning Constructors' champions from the title race despite the noticeable speed difference between them and Ferrari and Red Bull.
"Would you completely rule out Mercedes? They've got a lot to think about but perhaps they could throw themselves into the pot.
"They have even less resources that they can use because they've had so much success so they're actually on the limit with how much developments, wind tunnel and financial resources."
"We haven't seen the full potential from Mercedes is what I'm saying. Because we're so early in the development of these new regulations, there's this really tantalising, massive carrot that is dangling right in front of Mercedes but they can't get to it."