Damon Hill worried Mercedes are 'still lacking something', need to capitalise on porpoising victory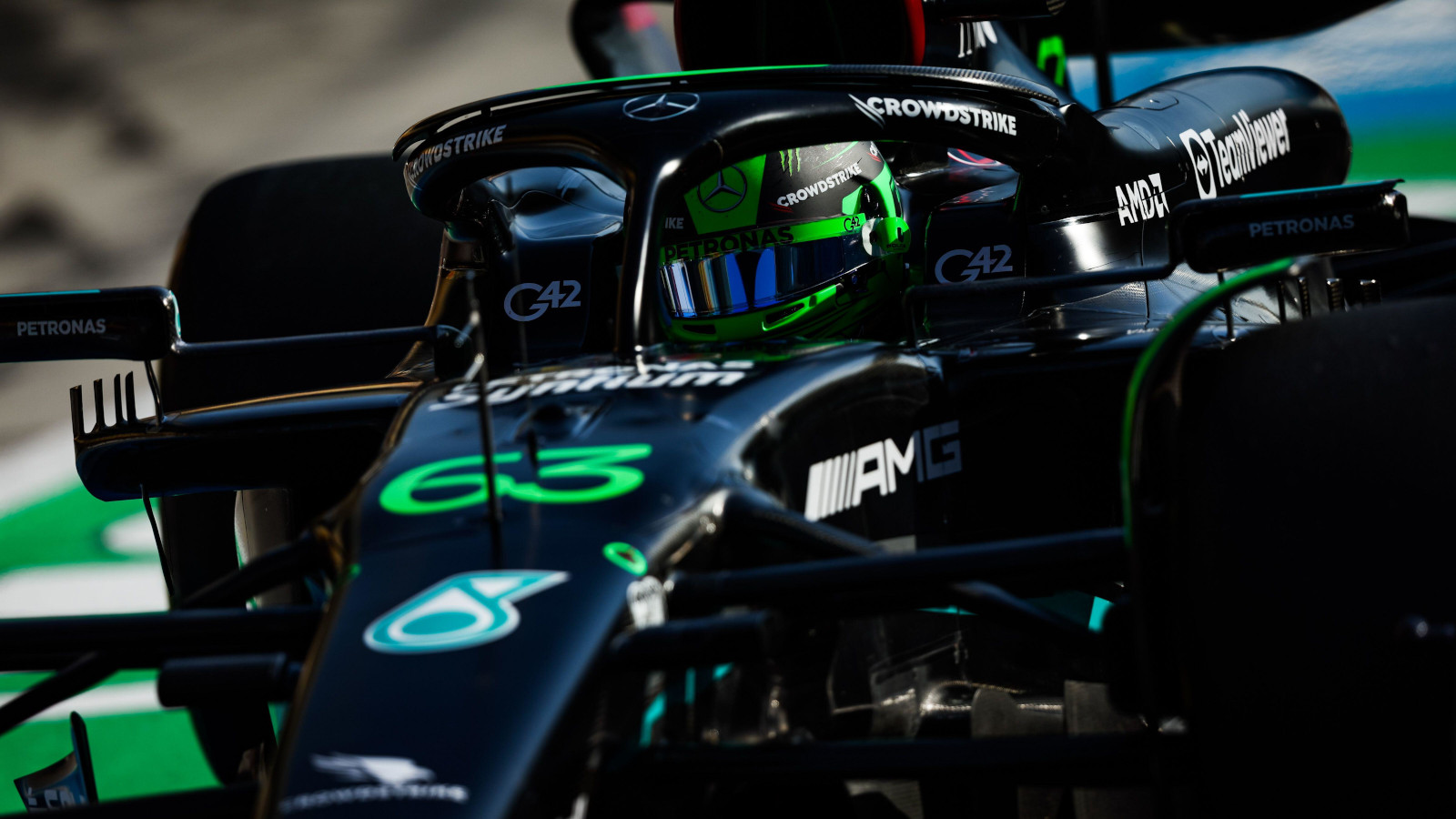 As Lewis Hamilton declared it would be difficult for Mercedes to close the gap to Red Bull given "the concept we have", Damon Hill says the W14 is definitely "lacking something".
After a difficult pre-season, Mercedes off the pace compared to the likes of Red Bull and rumours of a B-spec car doing the rounds, the W14 had its first true test against its rivals in Friday's practice for the season-opening Bahrain Grand Prix.
It did not yield the results the team had hoped for with Hamilton eighth fastest and six-tenths off the pace while George Russell was P13 and a further three-tenths back.
Hamilton conceded after FP2 that Mercedes were a "long way off" which they knew after testing but that "it's a big gap".
He added: "Do I believe we can close the gap at some stage? Yes, but I think it's quite hard with the concept we have."
That concept includes Mercedes zero-pod design, the Brackley squad the only team to go down that route.
With Mercedes seemingly not getting it right for the second year running, Hill has questioned whether there's a disconnect between what the team is seeing at the factory and what's actually taking place on the track.
"The question was always asked right from the start of last year, 2022, when the new reg cars came out, and everyone looked at Mercedes and went 'oh, that's a bit different'," he said on the F1 Nation podcast.
"And then they had loads of problems all season long and the question was, 'have they gone the right way?' Everyone else had gone down a particular direction with regards to what we see on the outside on the top of the car.
"And we hear this all the time that it doesn't make that much difference, it what is what goes on underneath the car that really matters. But then if it didn't matter they wouldn't spend too much time working on these things.
"But they pursued a similar direction. There is some interesting shapes on the top of the car from behind the driver's head at Mercedes that looks like they put some thought into the way it looks on other cars.
"The trouble is, is there a problem at Mercedes between what their factory is coming up with, their data and analysis of the aero and everything, and actually what's happening at the track? In other words, some sort of correlation issue?
"They seem very confident they've gone the right way and yet, you have to say, it's still lacking something.
"They may have fixed it for this year, it'd be great if they have and they get on top of it, and of course the regulation change of raising the cars by 1.5 centimetres is very controversial."
PlanetF1 recommends
Mercedes defend W14 concept: 'If you copy someone else, you go backwards'
Martin Brundle surprised Mercedes didn't build 'looky-likey' Red Bull for F1 2023
FP2: Fernando Alonso keeps Aston Martin hype train rolling with P1 in Bahrain
Last season the FIA declared that this year the teams would have to raise their car's diffuser throat heights as well as the edges of the floors, that being by 15mm.
It was a rule change proclaimed to be with safety in mind as it should minimise porpoising but one that Red Bull team boss Christian Horner baulked at given his cars weren't bouncing.
Hill reckons that was a fight won by Mercedes and Toto Wolff, now they have to capitalise on that.
"Christian Horner and Red Bull are pretty peeved about that because why should they have to change their cars," Hill continued, "but Mercedes managed to with Toto managed to push that reg through which may have helped on safety ground.
"And so the battle for the territory, dragging the terrain into your direction where you know your car might be better that was done last year in the team meeting sand you'd have to say it's a bit of a victory for Mercedes.
"So they've had that advantage given back to them and they have to really get it right this year otherwise they're going to have to conclude they've gone the wrong way."