Damon Hill believes Mick Schumacher needs career shock: 'He's no hot shoe'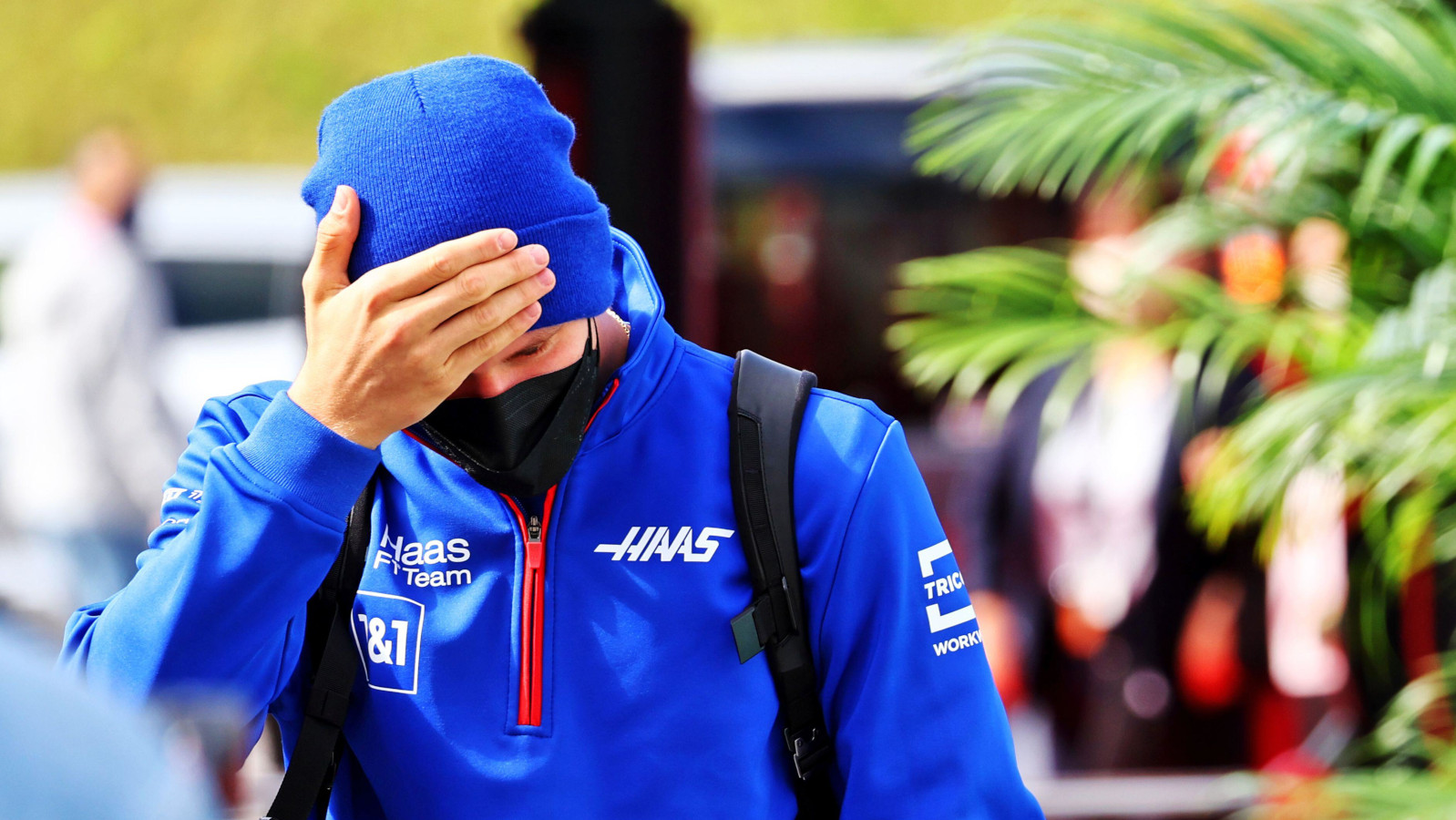 Damon Hill, the 1996 F1 World Champion, believes Mick Schumacher might be guilty of some complacency when it comes to his F1 career.
Schumacher, son of seven-time former World Champion Michael, is facing a major hurdle to continuing his F1 career as Haas remain non-committal about retaining the German for 2023.
In his second season racing in F1, Schumacher has scored his maiden points in the sport, racking up 12 points over the course of the British and Austrian Grands Prix. Some points finishes have also eluded him due to reliability issues (such as in Canada) and strategic errors (such as in the Netherlands).
Haas team boss Guenther Steiner has been critical of Schumacher over the course of the 2022 season – criticism that was added to this week by team owner Gene Haas, who has pointed out how costly Schumacher's crashes have been for the American squad.
Haas are one of two teams yet to confirm the identity of their second driver for 2023, with the decision seemingly down to continuing with Schumacher or calling up Nico Hulkenberg after three seasons out from a full-time drive.
Tom Clarkson: Nico Hulkenberg has had his time in the sun
Appearing on the F1 Nation podcast, Hill joined host Tom Clarkson in an extensive conversation about Schumacher's 2022 season and the head-to-head between the two German drivers.
Hill made the point that Schumacher is good enough to justify his F1 seat, while Clarkson suggested 2022 has been Schumacher's first real season in F1 given the lack of competitiveness of the 2021 car and him being paired with a rookie driver.
"He's had a decent car," Clarkson said.
"He hasn't exploited it perhaps as well as he could have done. I think he didn't impress the team at the Austrian Grand Prix earlier this year when in the sprint, he was stuck behind his team-mate Kevin Magnussen and wanted them to move him out of the way and they didn't.
"He told the team what he thought, which could have been a mistake. But just in terms of his on-track performance, I think he's getting better and what are the options? Daniel Ricciardo told us all in Suzuka he is not racing next year, so he's now out of the equation. Nico Hulkenberg seems to be the man in pole position to take the second Haas alongside Kevin Magnussen.
"Nico is very fast, very consistent. I thought he was hugely impressive earlier this year when he subbed for Sebastian Vettel at the opening two races without any testing or anything – he got straight in and got on with it.
"But I slightly feel as well that Nico has had his time in the sun. He's had his Formula 1 career – let's focus on the young and the up-and-coming. With Sebastian Vettel retiring, I think a name like Schumacher in F1 is important for the German market as well."
Damon Hill: Mick Schumacher is no hot shoe
Hill said Hulkenberg's experience, having raced in F1 between 2010 and 2019 before super-sub appearances for Racing Point/Aston Martin in 2020 and 2022, might be what is attracting Haas.
"With Nico, I think sometimes with a team like Haas, you need someone who can deliver for you," he said.
"Think about what [Sergio] Perez did for Force India and Racing Point and then eventually got his chance up at the sharp end. What a solid performer. What these teams need, they need someone who performs, can bring the car home, get the best of the opportunities and maybe for someone like Haas, that's actually what they would prefer rather than trying to find a hot shoe driver.
"You have to say Mick is not a hot shoe driver. He's not a Max Verstappen. He might be very good and he might grow. Neither is Nico Hulkenberg, but he has all this experience behind him.
"That's the other thing a team like Haas might be looking for. Mick has had two seasons. He did a double season in F2 and he's a slow progressive…the question people ask is, when will we get the dazzling performance?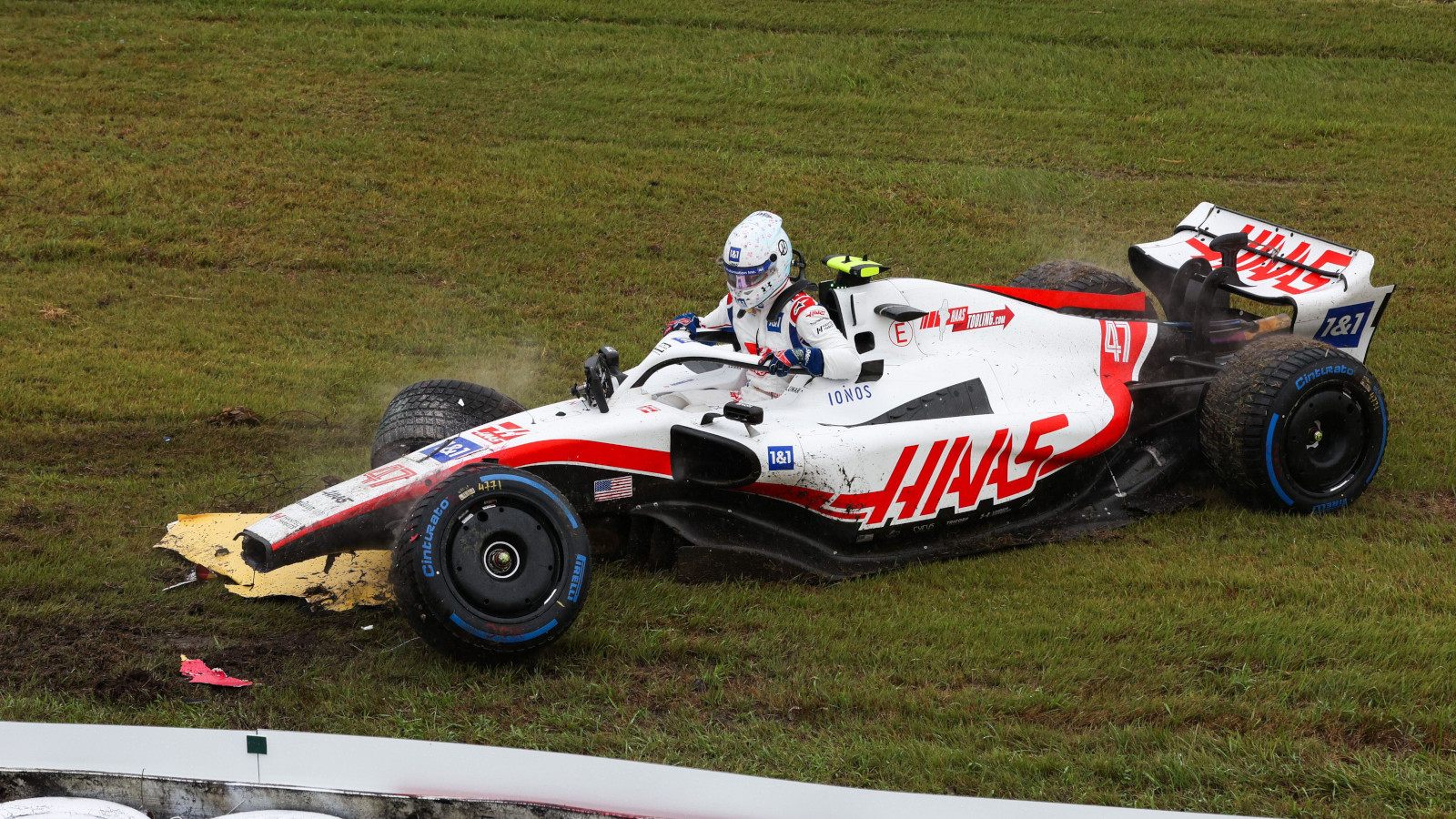 "I think if you're Haas, why would you put someone in the car again that has cost you three tubs (chassis) or however many it is?
"Maybe Guenther is sitting there going 'I can't afford it anymore, I've got to put in someone who will just bring it home' and not worry about finding the next talented driver."
Damon Hill: Young drivers need to beat their team-mate 'every time'
Expanding upon his point, Hill said he believes drivers like Schumacher might be somewhat complacent about their position in F1, saying young drivers often believe they are doing okay when their teams are looking elsewhere.
"I think someone like Mick…I think young drivers particularly are not quite aware of what the situation is in F1," he said.
"They're not aware how much scrutiny they are under by everyone and everything, and they feel slightly safe in a team. You're not safe, never ever safe until you can beat your team-mate every time. You have to beat your team-mate every time and bring it home and don't crash. Sometimes there's a little complacency with the the younger drivers and they get a massive shock.
"They think their drive is not under threat, they don't believe it and then they get kicked out.
"When you can really honestly believe it's going to happen, suddenly you find another gear. You dig deeper because you know it will be over if you don't find the next level. You're not going to stay here, you're going to be out. And that's the jolt, the shock I feel is something like Mick needs to get him going – because I'm sure he's got the ability.
"The guys like Max Verstappen, they cut themselves no slack at all. Maybe his dad drilled it into him that this isn't for the faint-hearted. You have to deliver that toughness of mental attitude. It's a really important component that sometimes young drivers don't have.
"Nobody should ever think 'I'm happy to be here'. If you haven't really established yourself, you should never just be content with being in F1 – that's not what it's about. You'll get found out and you won't perform to your best. You won't actually find out how good you can really be."
Read More: F1 heads Stateside as Red Bull's cost cap cloud continues to darken Max Verstappen's title win