Hill enjoying the 'feisty' side of Mick Schumacher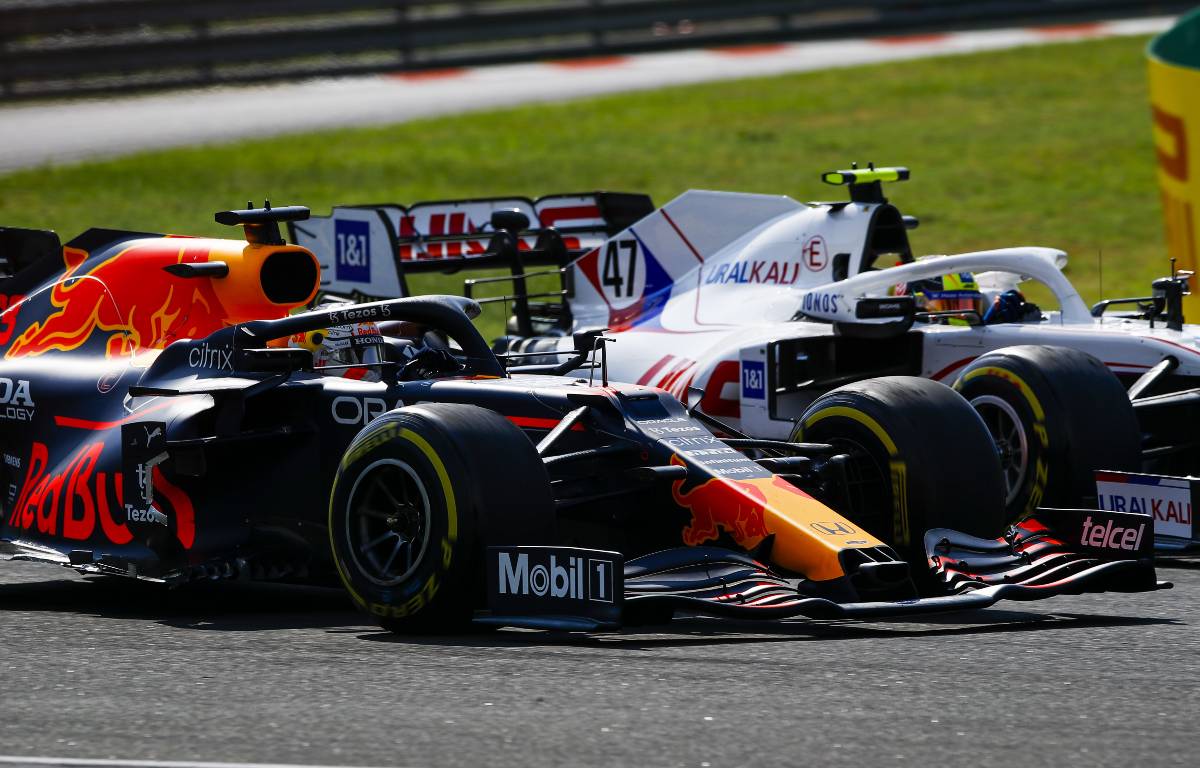 Despite mainly racing at the back of the field so far, Mick Schumacher has shown Damon Hill he is a "feisty" Formula 1 driver.
For the most part, the son of Michael Schumacher, the seven-time former World Champion, has been limited to on-track battles with his team-mate Nikita Mazepin due to their Haas cars being decidedly the slowest on the grid.
Some of those tussles have had their moments, but it was Schumacher's defiance against a car at the other end of the competitive scale, Max Verstappen's Red Bull, in the Hungarian Grand Prix that impressed Hill.
The chaos of the first few laps on a rain-dampened circuit left the 22-year-old German surprisingly fighting for position with Verstappen, whose car had been damaged in a first-corner incident triggered by Valtteri Bottas misjudging his braking.
"Bit of a feisty driver is Mick, banging wheels with Max," said the 1996 World Champion on the F1 Nation podcast.
"Max gave him a bit of a biff coming out of Turn 3, moved over on him, and he'd [Verstappen] already lost his bargeboard on the right-hand side.
"Then he kind of gave Mick a bit of a nudge going into Turn 4, but Mick was putting up a very strong defence.
"With George Russell, I thought his move around the outside of Mick was incredibly brave. He gave no quarter at all. He [Mick] might be in a slower car but he's determined to fight, so we'll be keen to see how he develops."
Torquing Point - Backmarker battle
Finley Crebolder and Charlotte Lines from Planet F1's Torquing Point podcast discuss the backmarker battle between Williams, Alfa Romeo and Haas.
Haas in 2021 represents little more than an introduction to F1 for Schumacher jnr, whose career is being managed by the Ferrari Driver Academy.
They will hope the American-owned team can provide a more competitive car for 2022 when the new regulations kick in, with a view to Schumacher eventually racing much nearer the front in future seasons for whichever team he finds himself with.
Hill thinks the son of his former arch-rival is showing enough to suggest he will be capable of doing that in time.
"They say in acting there's no small parts, only small actors, so if you're in a team that's not at the front, it's still an opportunity," said the Briton.
"I can't say I'm not impressed by Mick. I think he's showing his strength and I think he's showing ability.
"I think he's also showing he's a bit of a fighter, so it will be good to see him in a more competitive car in the future."