Hill: Mick was 'staring into abyss' at Haas
1996 champ Damon Hill said that sometimes "staring into the abyss" can help a Formula 1 driver, Mick Schumacher being an example.
Schumacher's struggle for form in 2022 was beginning to create doubts over his future in Formula 1, his own team boss Guenther Steiner a key supplier of pressure on his Haas driver.
But the 23-year-old now appears to have made a marked improvement, finishing P8 at Silverstone to score points in Formula 1 for the first time, before following that up with a P6 in Austria.
Hill said that when a driver goes through such struggles, it can quickly dawn on them that their Formula 1 career is on the line and thus trigger an improvement.
This is what he believes happened for Schumacher.
"Something's new, something's different, something's better," said Hill of Schumacher on the F1 Nation podcast.
"And sometimes it can be just that staring into the abyss of the reality of our sport, which is that you could find yourself not in Formula 1 and that kind of can spur you [on].
"You can lie in bed at night and go 'blimey, it really could happen, I might lose my job'."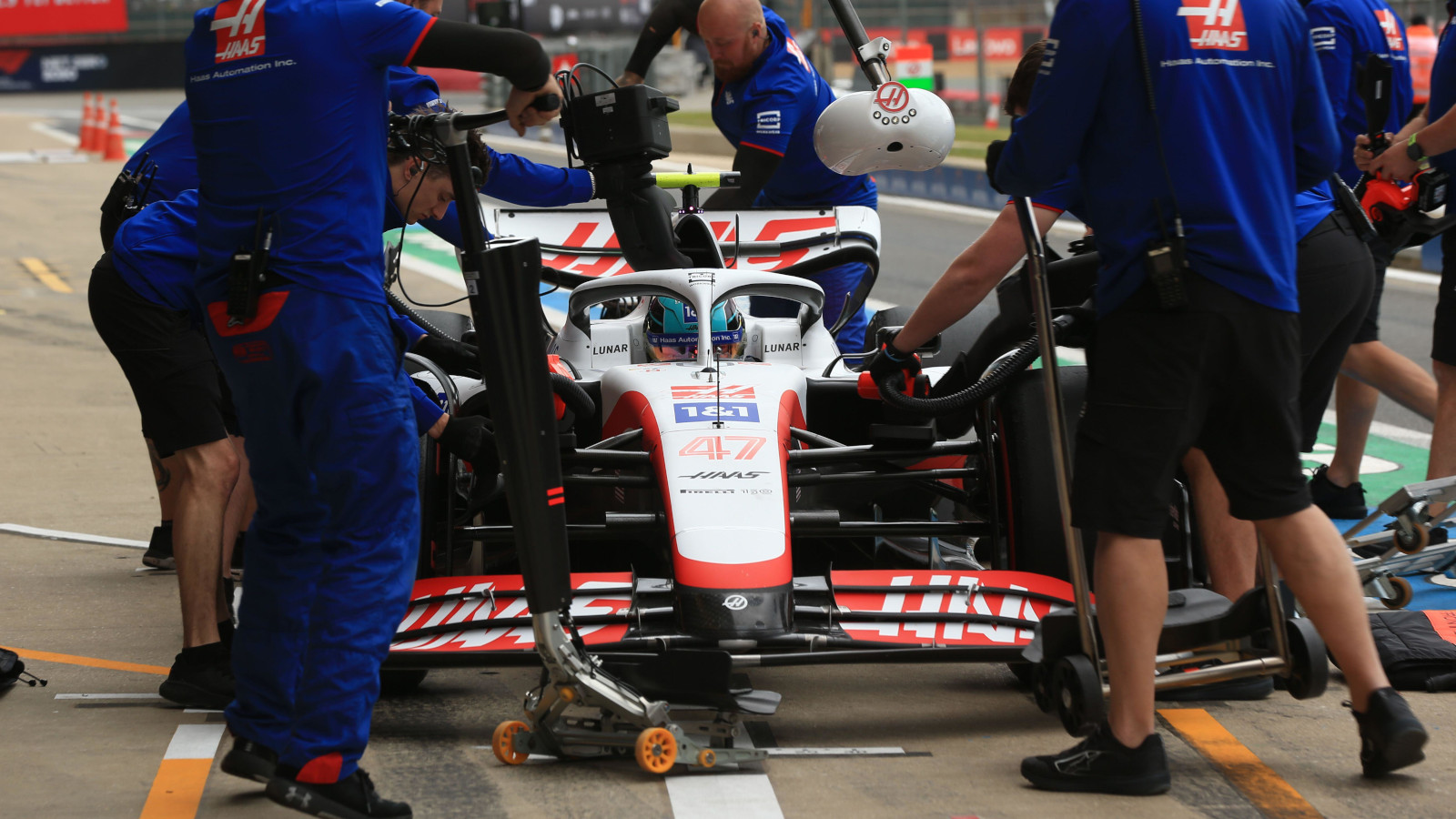 Although this is Schumacher's second season of Formula 1, it was suggested to Hill that really it is like his first, as in 2021 the Haas car could rarely threaten rival teams.
"Yeah, I think that in his F2 season, in his career, he looked like he was a slow burner or a slow learner, but he got there in the end," Hill responded.
"And I think that the point is that, if you compare him to his dad, obviously, Michael [Schumacher] arrived, and bam, there he was, straightaway, fully formed. But I think Mick, give the guy a little bit of a break, I think he's had a lot to deal with growing up.
"And he's showing that he's applying his intelligence, he's a very smart kid. And I'm sure that the criticism has had an effect, but it's not been a negative effect."
Schumacher also finds himself alongside an experienced Formula 1 team-mate for the first time this season, that being Kevin Magnussen.
Hill reckons that this was a "shock to the system" also for Schumacher, and made him realise that he had to raise his level.
"And I think having a team-mate like Kevin was suddenly a bit of a shock to the system as well," Hill continued. "Sometimes it can set you back, and then you have to regroup.
"And suddenly you realise 'wow, Formula 1 really is the most challenging category of racing, the competition is so fierce, it's so intense', but you do have to reset your targets.
"You think you're trying the best, you think you're giving it everything, but then you realise you're actually underperforming to your true capacities and you have to really dig deep in Formula 1, you will get found out."
Hill then put it to 10-time Formula 1 race winner Gerhard Berger that Mick's last name has proved a burden, increasing the pressure placed upon him.
Berger though believes that the advantages and disadvantages of that last name are balanced, arguing that it has been an advantage up until this point.
Now, Berger says that Schumacher needs to deliver and is doing exactly that, suggesting that pressure is needed to draw this performance level out of him.
"Well, I think it has at least as much advantage as disadvantage, so it's balanced at the end of the day," said Berger to the claim that the Schumacher surname does not help Mick.
"But I think until you arrive in a place where Mick is now, it's an advantage. Now he just needs to deliver.
"And I think it looked like he needs all this pressure to be capable to deliver what he has to deliver. And I think when this pressure starts with Guenther Steiner and so on, and all these discussions start, suddenly it clicked with Mick and he did bloody good races."
Mick Schumacher and Haas voted most improved by PF1 readers
Mick Schumacher and Haas are putting together some impressive performances.