Hill suspects Wolff/Horner rivalry has been 'a front'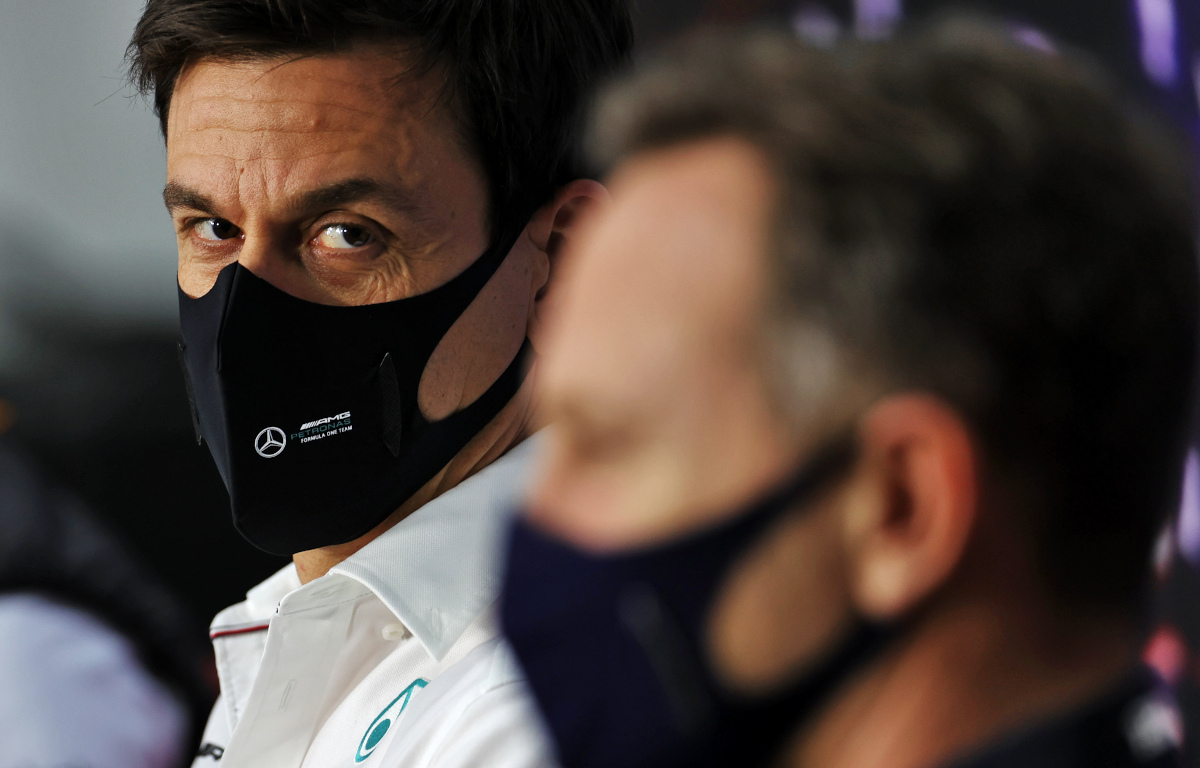 Toto Wolff and Christian Horner have been portrayed as bitter enemies during the 2021 campaign – but Damon Hill suspects the rivalry may not be a genuine one.
The war between Mercedes and Red Bull this year will go down as one the fiercest ever witnessed in Formula 1 and forming part of that tense battle was a very public slanging match between the two team principals: Wolff and Horner.
There were amicable handshakes in Abu Dhabi, but this has come after a season of the two bosses trading insults with each other, most of which wouldn't have looked too much out of place in a school playground.
On the surface it appears Wolff and Horner do not like each other, but 1996 World Champion Hill believes the rivalry between the duo has been exaggerated for effect as the title battle well and truly burst into the mainstream.
"I think it's a front, actually," Hill said on the latest F1 Nation podcast.
"I think it's a front that they've put on.
"It's just so sad, that you have these two camps.
"They're both experiencing all the pressure, and all the same or similar kind of experiences. The victories, the defeats, and the kind of rivalry and all that they're experiencing.
"But they can't share it together, do you know what I mean? Maybe one day, when the war is over, they'll be able to have a cup of tea together."
While Hill thinks Wolff and Horner get on better with each other than most may suspect, fellow Sky F1 colleague Natalie Pinkham thinks there is a genuine dislike between the bosses.
"I don't [think it's a front]," she said.
"I think they're very different people, who actually probably wouldn't really enjoy a beer together.
"I just think they're different people. They're both great, but they're very different and it's the same with Max and Lewis.
"They don't dislike each other, but they would never sit down and have a natter and a bowl of pasta together.
"I think we're talking about very different characters."
Even though we are now officially in post-season mode, the gripes and complaints between Mercedes and Red Bull are still continuing on.
Over the past weekend, in an interview with The Telegraph, Horner expressed his dislike of Mercedes using "intimidating" behaviour by bringing a barrister with them to protest the outcome of the Abu Dhabi Grand Prix.
PlanetF1 Verdict
Did Wolff and Horner play up to the cameras?
Damon Hill believes that the rivalry between Toto Wolff and Christian Horner was for show.