Damon Hill on the Mick Schumacher 'snowball effect' that Oscar Piastri can avoid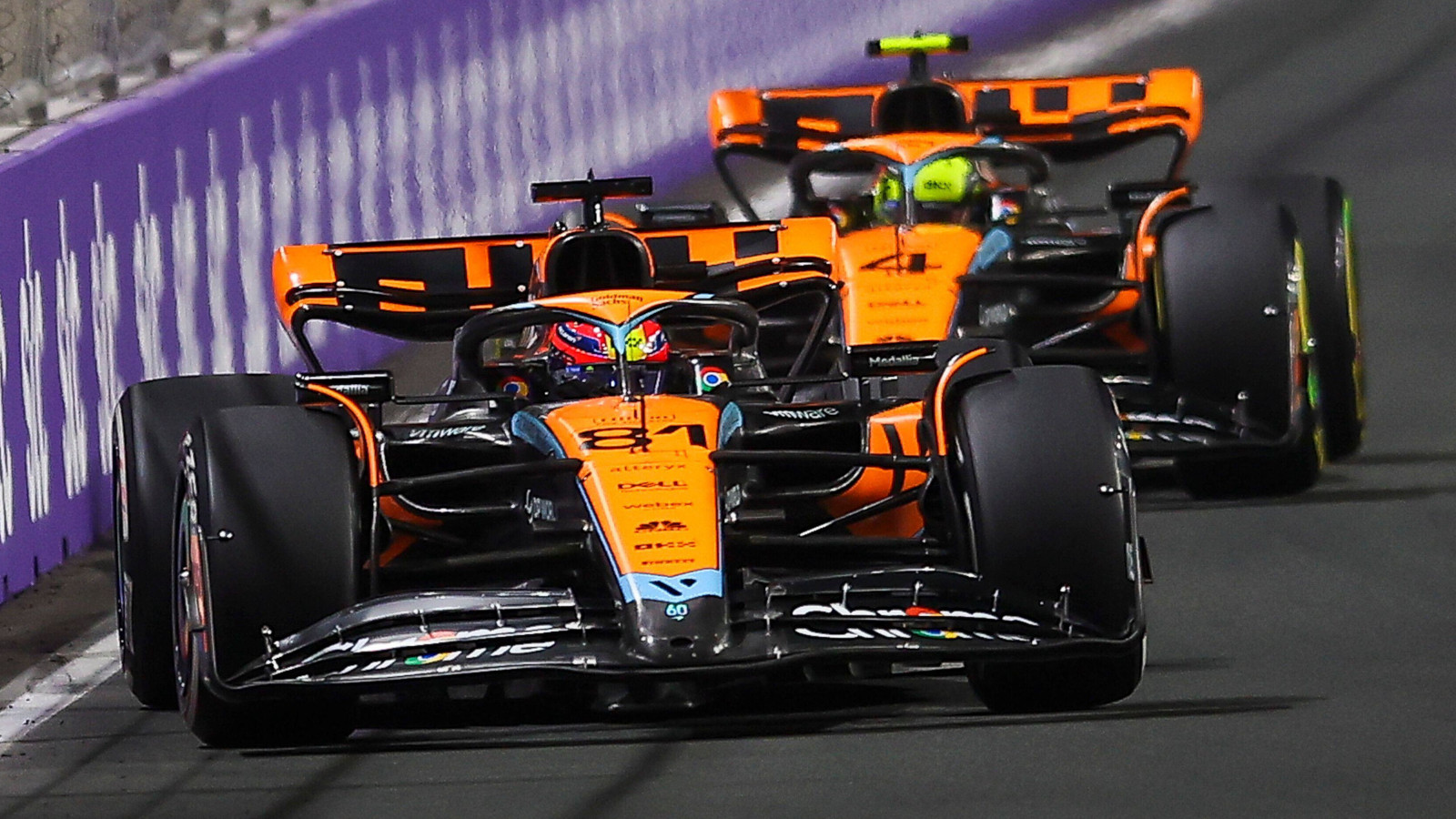 Damon Hill has praised Oscar Piastri for the impact he has had in Formula 1 so far, as he appears to be steering clear of trouble and appearing to be more than capable of matching Lando Norris at McLaren.
Piastri overtook his team-mate on the road during the Saudi Arabian Grand Prix last weekend and, even though it was for the minor placings outside the points, the driver sharing the same car is the first frame of reference when it comes to showing outright performance in Formula 1.
McLaren made waves in the paddock by signing the 2021 Formula 2 champion from Alpine's junior ranks and buying out the contract of Daniel Ricciardo a year early to make way for him, and 1996 World Champion Hill feels like the move has been justified on early evidence.
"I do agree with that," Hill told Motorsport.com when reasoning that Piastri has already shown himself to be more of a match for Norris than Ricciardo.
""What happened with Ricciardo is a bit of a mystery, I don't know exactly what happened there. But Oscar arrived fresh and fruity, looking confident and very at home in Formula 1.
"He has already put in some impressive performances, which bodes well for the rest of the season. I am sure that once Lando is fully into the rhythm, he will be harder to beat, but he will learn a lot. It's all about your speed in qualifying, and he did that well in Saudi Arabia."
PlanetF1.com recommends
Ranking Fernando Alonso's F1 career moves from worst to best
David Croft identifies next 'real deal' F1 driver who can become World Champion
James Key out, David Sanchez in as McLaren announce major team changes
Hill compared the solidity of Piastri to that of the struggles Mick Schumacher faced at Haas last season, with an enormous crash in Jeddah requiring a hefty amount of repairs and immediately piling the pressure onto the young German, who was up against an experienced campaigner in the returning Kevin Magnussen.
While he got closer to getting on terms with the Dane in terms of speed as the season progressed, Hill explained that having a tough start such as Schumacher's last year can turn into a "snowball effect" from which many drivers cannot escape.
He was eventually replaced by Nico Hulkenberg for 2023, with Schumacher moving to take on reserve duties at Mercedes, but Hill does not foresee such issues heading Piastri's way from what he has shown so far.
"If you have a weak start, it can take a whole season to recover," the former Williams and Arrows driver elaborated. "The great drivers came into Formula 1 with a bang. They were just there.
"When Michael Schumacher, Max Verstappen and Ayrton Senna arrived, everyone thought, 'Wow, where did that come from? Who is this guy?' I wouldn't say Oscar has had that opportunity yet, but he certainly looked very competent and solid. He's not someone you think, 'Oh my goodness, that looks shaky'.
"Mick Schumacher never really put in those kind of standout performances and struggled to inspire the confidence people need in a driver.
"Before you know it, it becomes a huge snowball effect where the snowball gets bigger and bigger and crushes you. Oscar doesn't have to worry about that for now. He has a solid base from which to start."