Hill predicts 'pogo stick' bouncing for the W13 in Baku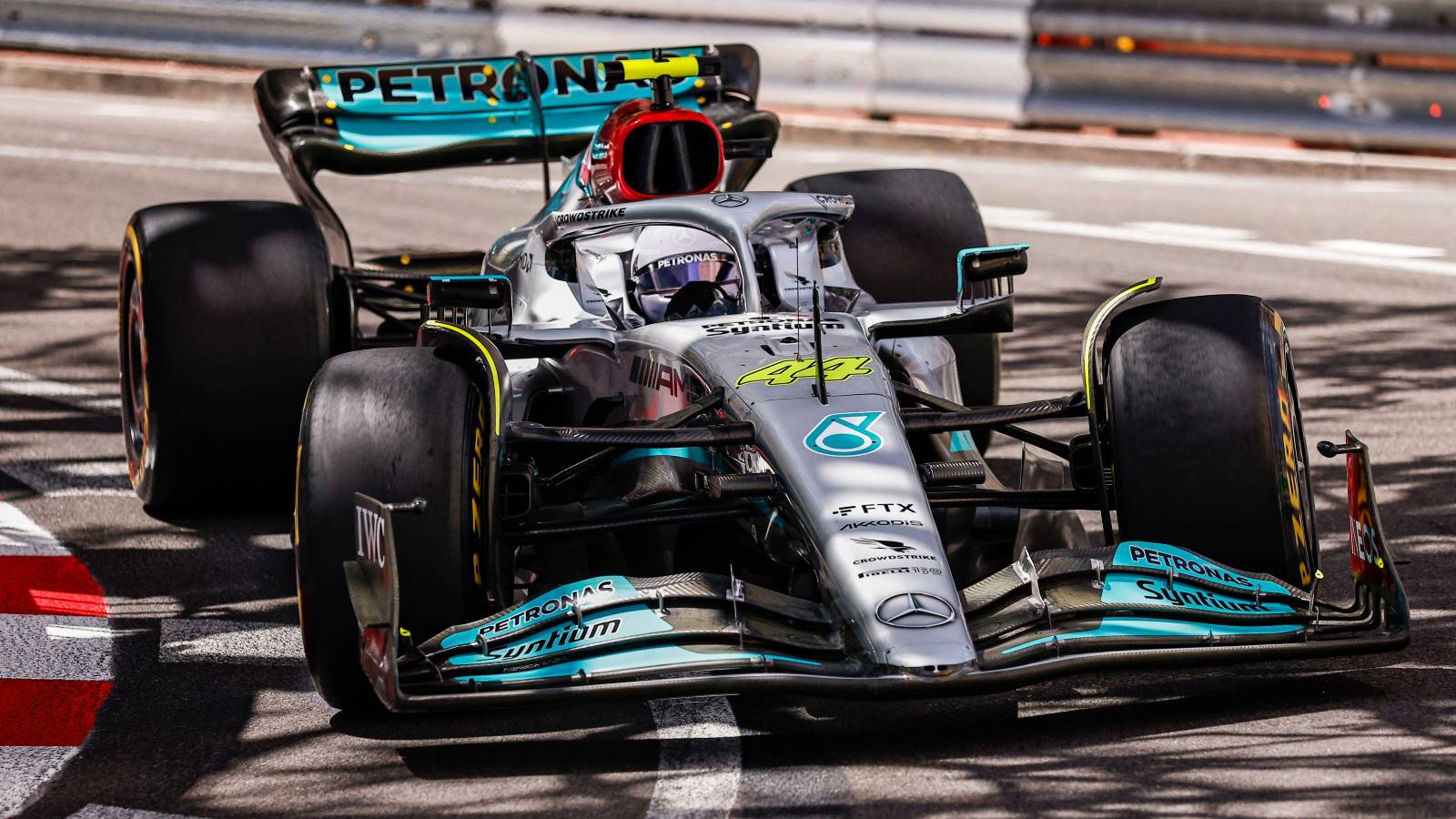 Damon Hill would be "very surprised" if Mercedes didn't suffer with extreme bouncing in Baku, Lewis Hamilton and George Russell going "up and down like a flipping thing on a pogo stick".
Debuting a zero-pod W13 as Formula 1 swapped to ground effect aerodynamics to create the cars' downforce, Mercedes have spent 2022 porpoising, bouncing and bottoming out.
It looked, at least in Spain, as if they had resolved those issues with Russell back on the podium in what he felt was a pace-driven result.
However, one weekend later in Monaco, both Russell and Hamilton complained of severe bouncing with the latter saying it felt as if his eyeballs were about to pop out of his head.
Finishing P8 while Russell continued his run of top-five results with a P5, Hamilton said he hoped for better in Baku.
Hill doubts he will get his wish.
"That's the question when we're trying to find out the answer to," the former F1 driver turned pundit said on the F1 Nation podcast.
"I'd be very surprised if they don't go down that straight and be bouncing up and down like a flipping thing on a pogo stick with, you know, with their heads been smashed, and their spines getting compressed and all that business."
He added: "So if you say that most of the corners are slow in Baku, then you've basically got Monaco with a massive long straight, haven't you? And let's say, you know, Mercedes didn't do that great there [Monaco]."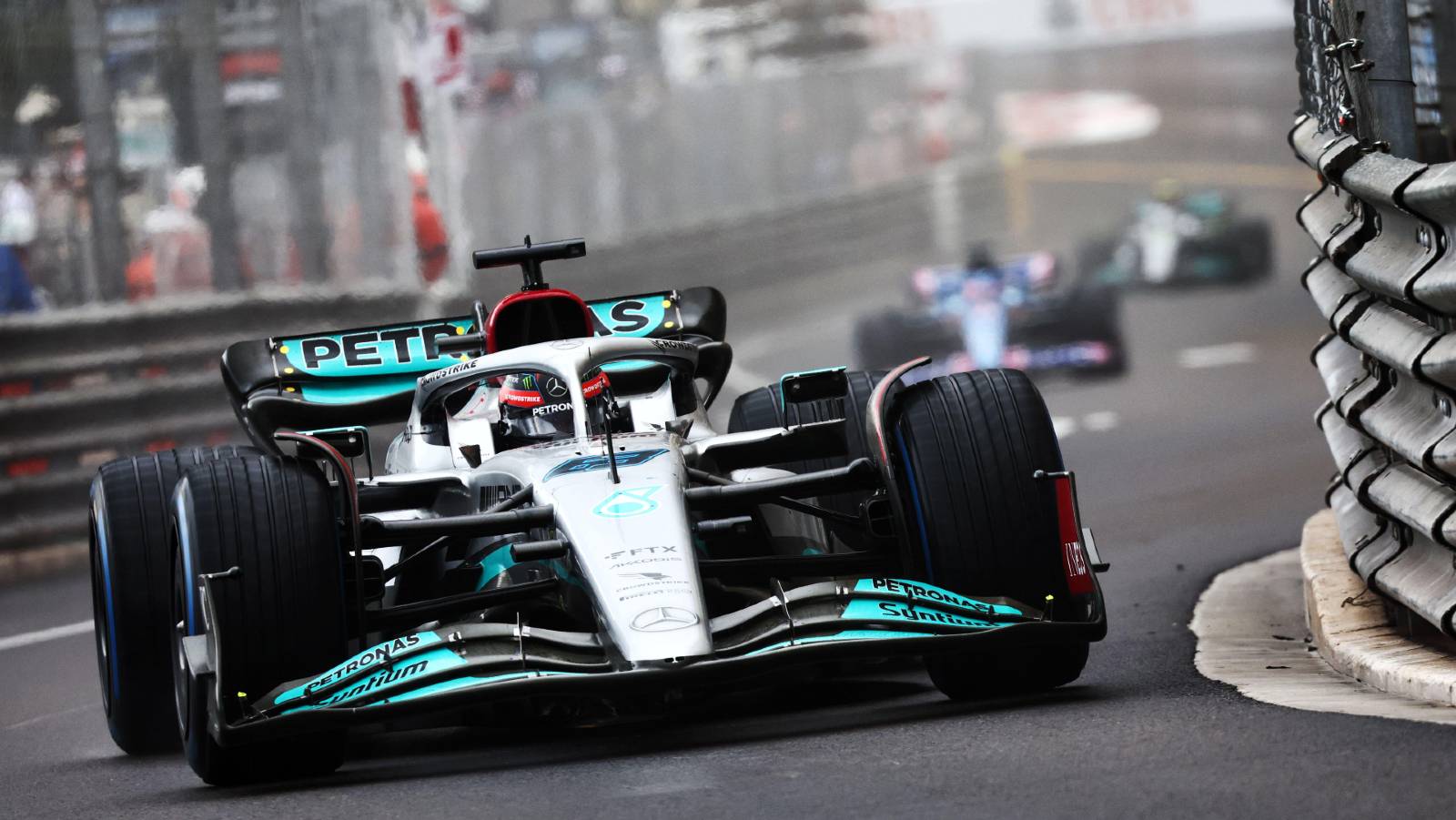 But given that the Azerbaijan Grand Prix has yet to have a repeat winner and in fact often has a surprise finisher on the podium, Hill says anything could happen this weekend.
"It's a Jeopardy city, isn't it?" he said. "I mean, it has things going on and going off all over the place. You cannot get all those cars through that little castle section can you at the start of the race. I mean, it's it's really, really tight.
"It's great fun to watch. I mean, that bit where they come out of in qualifying and the sun's going down, they come around that corner where the castle is, and then they got the sun right in their eyes. You can see it on the onboard cameras must be really difficult."
Another big question many fans are asking in the build up to this weekend's grand prix is can Hamilton get back on terms with Russell.
He has only beaten his new team-mate once, Australia, and trails him by 34 points in the Drivers' Championship with his hopes of closing the gap thwarted by Alpine during the Monaco GP when Hamilton could not find a way past his former rival Fernando Alonso.
Natalie Pinkham said: "I asked him that because I wanted to know, at how frustrated he was getting stuck behind the Alpines and be what he could have done had he not been stuck behind the Alpines.
"I told that Alonso couldn't have enjoyed it more. He said, 'Oh, that was so much fun keeping Lewis behind'. And actually, Lewis seem pretty chilled about it. He said, 'Nah it didn't frustrate me that much impossible to know how fast we could have been'.
"But I still believe there is going to be a moment where their season starts in earnest. And hopefully for their sake, it's soon.
"And it's almost like the penny will drop, something will click, they'll find the key, the silver bullet, whatever you want to call it.
"I really feel there's just a key that will unlock the potential of that car. And suddenly they'll be able to compete again for podiums or even wins."
Mercedes unlikely to be 'transformed' in Baku
While Mercedes driver George Russell feels they'll be able to have a better weekend than the one in Monaco, it still may not be enough to challenge for the win.