Hill: Red Bull think 'more inventively' than any other team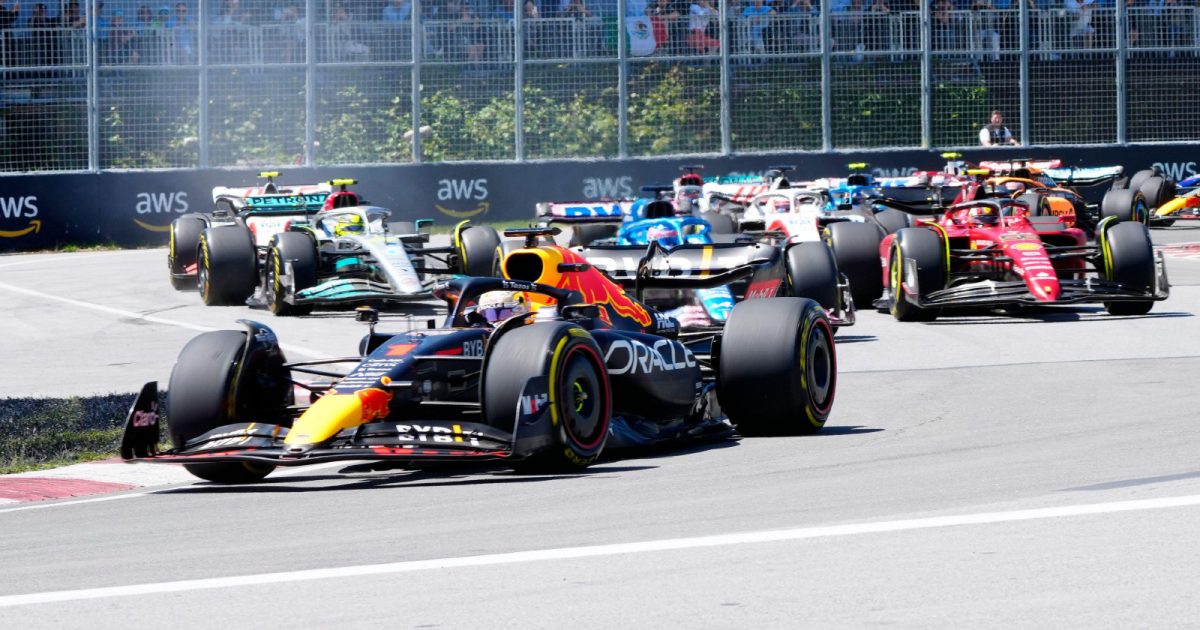 1996 F1 World Champion Damon Hill believes Red Bull are operationally sharper than their nearest rivals.
With Red Bull enjoying a 76-point lead over Ferrari in the Constructors' Championship, and Max Verstappen leading closest non-Red Bull driver Charles Leclerc by 49 points in the Drivers' standings, Hill believes the title battle will come down to Verstappen vs. Leclerc by year end.
However, that'll only come about with some good luck on Leclerc's part, and some misfortunes for Verstappen, but Hill believes the circumstances could happen to ensure a nail-biting end to the year.
"I see the outcome of the championship as being between Max and Charles – it probably needs a few drop-outs from Max for that to happen," Hill told the Mirror.
"I'm not ruling out Mercedes finding the magic that they've missed but, if you look at historical evidence, then it's pointing to a fight between those two.
"It sounds like a lot of points – but all it needs is a couple of slip-ups and that's 50 points lost. It's very close. And it could swing either way.
"Ferrari have tripped themselves up with mechanical failures so far – there have been too many of them. But Max had that to cope with as well at the start of the season."
However, Red Bull have a key characteristic that Hill believes makes them the favourites – that of being operationally and strategically sharp.
Red Bull snatched an unlikely win away from Ferrari in Monaco, thanks to an aggressive tyre strategy that saw each of their drivers vault past a Ferrari – ensuring a 1-3 finish after Ferrari had initially locked out the front row.
"[Ferrari] team principal Mattia Binotto was very quick to praise the team for their quick-thinking in Canada which kept Carlos [Sainz] in the frame with the Safety Car," Hill said.
"[But] I think Ferrari have been left a little flat-footed compared to Red Bull."
Reflecting on his own time in F1, Hill mused: "I used to call Williams an engineering team that went racing. Benetton were a race team that did engineering.
"There are two parts to this and Red Bull, to me, seem like a very sharp race team.
"They know they have had to fight tactically to get the advantage and they are very practiced and very good at looking at race strategy, reacting quickly, and having an alternative plan up their sleeves."
Having had to work so hard to claim individual race victories while running Renault power units before switching to Honda and becoming increasingly competitive, Hill reckons that sharpness has caught out Ferrari and Mercedes.
"The other teams aren't as good as that," he said.
"Mercedes have run at the front for so long, they haven't had to think as inventively as Red Bull. I think Ferrari are in the same boat.
"They have focused so much on getting their car to be quick, they have not developed their race strategy as well as Red Bull.
"There's not much in it – but it appears to me that Red Bull will sometimes take a chance and do something clever – like they did in Abu Dhabi ['21] – and the rest are a fraction of a second behind them."