Aston Martin's sporting director has revealed Sebastian Vettel was signed in the hopes that he could replicate what Damon Hill did at Jordan.
After being told he wouldn't have his contract renewed by Ferrari last year, Vettel eventually signed with Aston Martin for 2021 and beyond, replacing Sergio Perez.
It was a move that raised a lot of eyebrows considering that Perez had been far more impressive than Vettel throughout the year.
Andy Stevenson, the team's sporting director, says that a key reason behind the decision was the positive experience some staff had when Damon Hill was driving for the outfit then known as Jordan in 1998 and 1999.
"With the team moving into the new era and looking to take on a world championship, we had to look at the aspects that needed to be strengthened. One of them, quite simply, was we didn't have a driver who had won a championship," he told Forbes.
"From experience, during the Jordan Grand Prix days, seeing the expertise, knowledge and experience Damon Hill brought to the team was phenomenal.
"It wouldn't have mattered how many hours we put into each day or how many days we put into each week, we wouldn't make up for the experience Damon brought.
"That's the thinking we used for 2021 and Sebastian fit the mould. We managed to persuade Sebastian this would be the right place for him to continue his career.
"He had a very tough year in 2020, but so did Ferrari as a whole. They didn't have a car that was competitive and it's no secret they were struggling with their engine.
"We're looking forward to seeing how he can move the team forward internally, by guiding us in areas we're weaker than we should be. We're always willing to learn."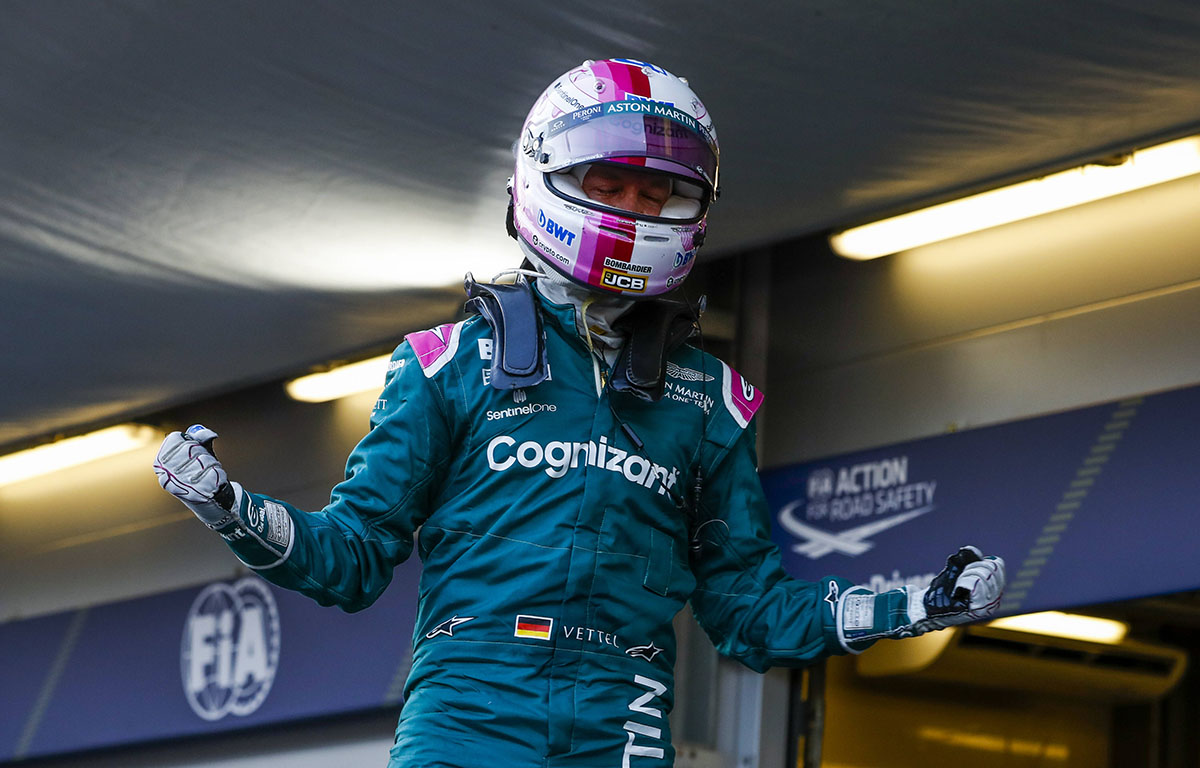 Check out all the latest Sebastian Vettel/Aston Martin merchandise via the official Formula 1 store
Vettel's new team have taken something of a backwards step this season, with Ferrari and McLaren both having quicker cars.
Next year's regulation changes present an opportunity to climb back up the pecking order though, and Otmar Szafnauer has stated that the aim is to be challenging for titles within three years.
Stevenson has reiterated that goal, while adding that, in the meantime, they have to stay realistic with their ambitions.
"Our aim is to be realistic and look at the competition in front of us and do the best job possible to ensure we beat the competitors closest to us," he added.
"It's quite difficult to explain to anyone on the outside why we turn up each weekend if we know we can't win, but we have to pick our battles.
"We want to establish Aston Martin Cognizant as a top-three so we can win at any point. Our long-term plan is to win and our 3-5 year plan is to be the best in the world."
Follow us on Twitter @Planet_F1 and like our Facebook page.