Hill thinks Sainz victory 'was not out of the blue'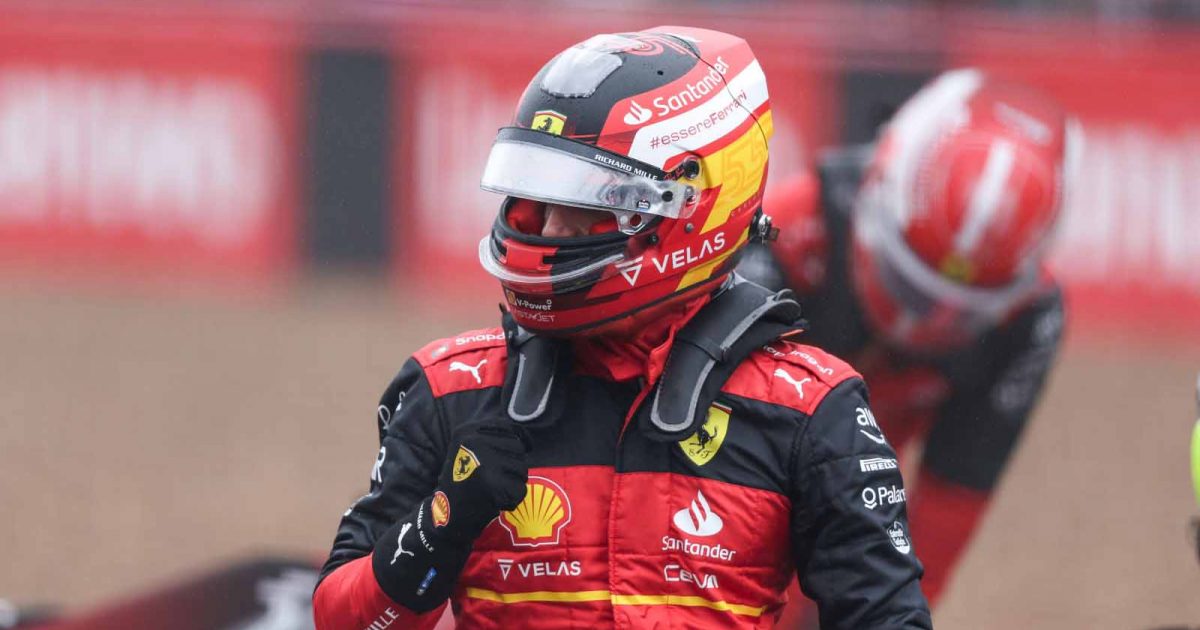 Damon Hill believes Carlos Sainz's maiden race win did not come out of the blue and that the Spaniard had worked hard to get himself into that position.
At 150 races, Sainz has had to wait a long time for his first race win but he is now enjoying all the newfound confidence that comes when you become a race winner.
The victory marks a turning point in the 27-year-old's season with talk earlier that he was playing second fiddle to Charles Leclerc. Sainz has now proven himself as a genuine contender for the title as much as Leclerc is.
Some decisions may have gone his way at Silverstone but Hill believes Sainz has worked hard to make his own luck.
"The thing is when you talk about luck, you can get really lucky and something landed on your lap. But I mean, the fact of the matter is, if you keep knocking on the door, opportunity sometimes comes your way, the door opens," Hill told the F1 Nation podcast.
"But if you don't knock on the door hard enough, then you're not there when it happens and he's been there. He's been there trying to do it.
"Clearly he wasn't as quick as Charles in the race as well but then he grabbed the opportunity when the pit stop came and I don't know whether he got on the radio and said 'I'm coming in; or whether it was them that said it but he argued the case also to be allowed to race as well."
Hill also stated that he believed this win had not come out of the blue and that he hoped it would give Sainz the confidence he needs to take his performances to another level.
"You're talking about it as if it was out of the blue and I think it wasn't out the blue. I think it's been coming for a while," the 1996 World Champion said. "I think he's been in the hunt and in in the frame and he's got the desire. There's no doubt about that.
"I mean, Charles is a really fast driver and he's got the jump on on Carlos but I think confidence is a huge thing in our sport. Some drivers suddenly find another level and I hope this win will do it for Carlos."
With the win, and the 25 points that it brings, Sainz is on 127 points in the Drivers' Standings, 11 behind team-mate Leclerc and 54 behind leader Max Verstappen.