Hill thinks Mercedes are 'still some way off' the pace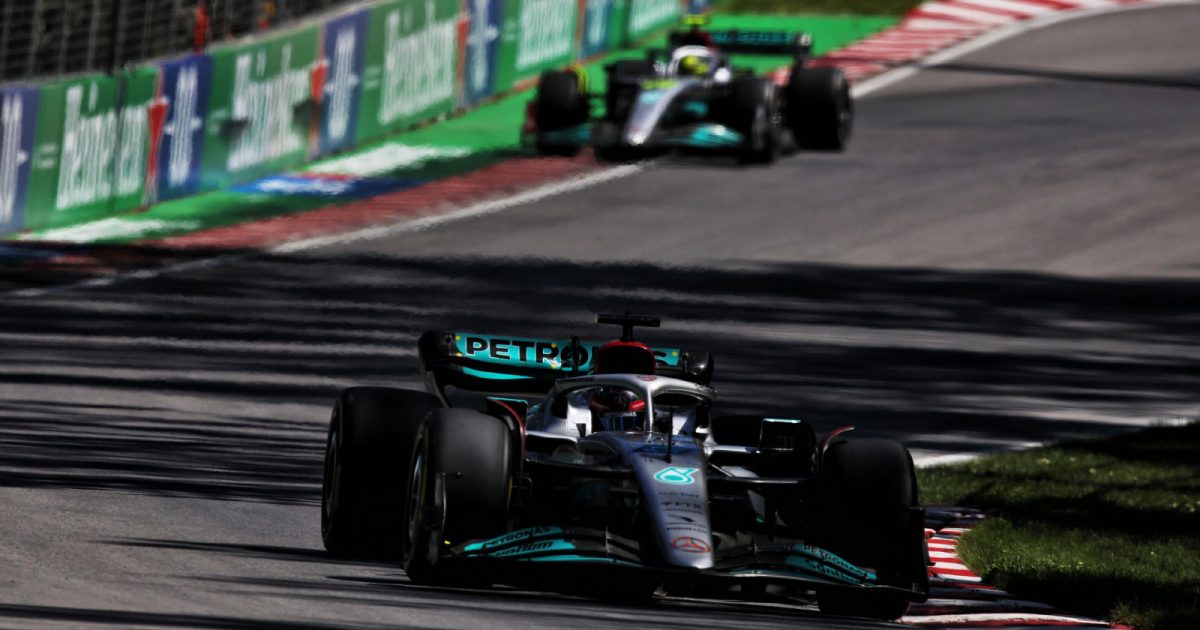 Damon Hill has warned that Mercedes are still "some way off" the pace despite an improved showing last time out in Montreal.
Lewis Hamilton ended the race in Canada on the podium for the first time since the opening grand prix in Bahrain while his team-mate George Russell finished one spot behind in P4.
Perhaps the aspect that Hamilton, and his back, will most be pleased about though is the reduction of porpoising in the W13 which contributed to their improved performance.
But the podium finish comes with the caveat that Ferrari's Charles Leclerc started from the back of the grid while Sergio Perez retired. It was a similar story in the season opener with both Red Bulls on that occasion being forced to DNF.
Hill said that while Mercedes have put in performances that suggest they could be serious contenders with some more work, at the moment they are still not up to speed with the Ferraris and Red Bulls.
"I think if you actually look at the race pace, there's still a bit of a way off," Hill told Sky Sports News.
Are Mercedes truly on road to recovery?
Porpoising issues have prevented Mercedes from being title contenders this season.
"I mean, they sometimes show pace in the race, but then you don't know how much faster Max could go if he had to, and typically, they tend to try and manage their tyres. They don't burn out the car as fast as they can if they don't have to.
"So we're still I would say that Mercedes still have a chunk of time to find to be serious contenders, but clearly, [we have] a very happy Lewis Hamilton putting on a brave face [after Canada] in what is a very difficult year after losing out on a possible eight title last year."
One aspect that Mercedes can be pleased with is their reliability in comparison to Red Bull and Ferrari. However, team boss Toto Wolff said that while he is happy with their reliability, he does not "want to get too excited too soon."
"It's funny that both teams [Red Bull and Ferrari] keep having their cars stop," Wolff said, as quoted by Motorsport.com.
"But you can't be complacent about that because it can swing in the other direction very quickly.
"We're happy about our reliability. Last year, when we look at how we went with the engine, we had the other phenomenon and lots of problems. That's why I don't want to get too excited too soon."