Hill critical of Bottas' weak Verstappen defence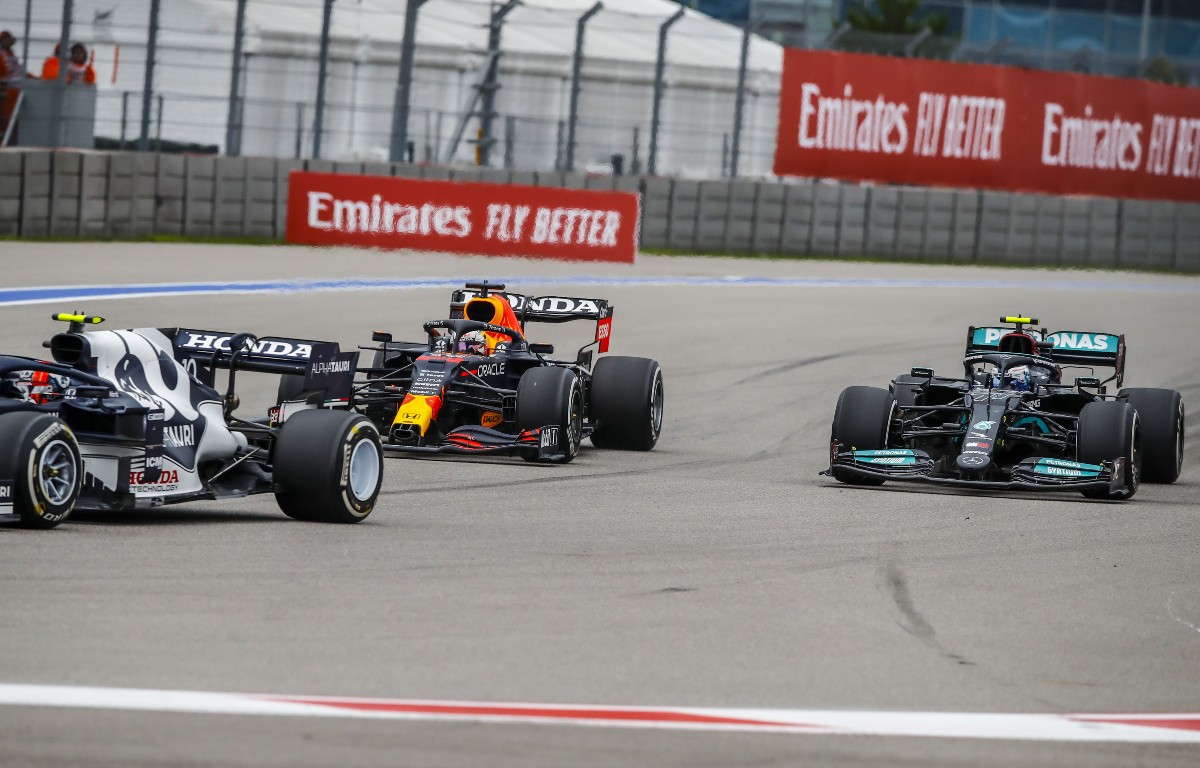 1996 World Champion Damon Hill could not understand Valtteri Bottas' lack of defence against Max Verstappen in Russia.
Bottas would receive an engine penalty after taking a fifth new power unit of the season for tactical reasons, with some feeling that Mercedes did that to hold up the progress of Max Verstappen from last on the grid.
Verstappen was soon on Bottas' tail though with the Finn starting from P17, but it was Bottas' lack of defence which proved rather confusing as he left the door wide open for Verstappen to pass on the inside.
Asked by Sky F1 about that overtake, Bottas said: "I didn't really see him coming, so I need to have a look, but he was progressing much better than I was through the field."
Hill though saw no effort from Bottas at all to race the Dutchman, saying he effectively "waved him through".
"You can't get away from the fact that the guy who came second started the race behind him and his team-mate won the race," said Hill, also via Sky F1.
"Valtteri, in the race, we were expecting him to put up a little bit of a defence to fight the Mercedes corner against the Red Bull team and Max Verstappen, but he seemed to just wave him through.
"Maybe he just didn't want any trouble. It doesn't look like he is racing. It was almost like a gift to Max."
The biggest miracle has to be Bottas finishing 5th after sitting in P14 all race

— Matt Gallagher (@MattyWTF1) September 26, 2021
View the latest Valtteri Bottas merchandise via the official Formula 1 store
Bottas ultimately crossed the line P5, with some confusion over exactly what his strategy for the race was.
He would not really offer an explanation, but reiterated his struggles to pass the cars ahead.
"I thought it was clearly better, in terms of progressing, but for me just following other cars in certain corners caused me big understeer," said Bottas of his strategy in Sochi.
"And that is why I couldn't follow, and I was a bit on the back foot."
Heavy rain would hit the Sochi Autodrom in the closing stages, forcing a late dilemma over the option of stopping for intermediates.
Bottas said he was forced to stop a lap later than he wanted, but was not complaining as this frantic situation "saved the race" for him.
"Indeed that was the key, when to stop, and to be honest I asked to stop one lap earlier, but I think the team wasn't ready," Bottas explained.
"So I had to go around one more time and then stop, but I was still one of the first ones to stop which was good.
"So I think in the end that situation kind of saved the race for me because progressing through the field for me was really difficult, I really struggled, so it was not an easy day."