Hill warns Leclerc to 'watch it' over Ferrari criticisms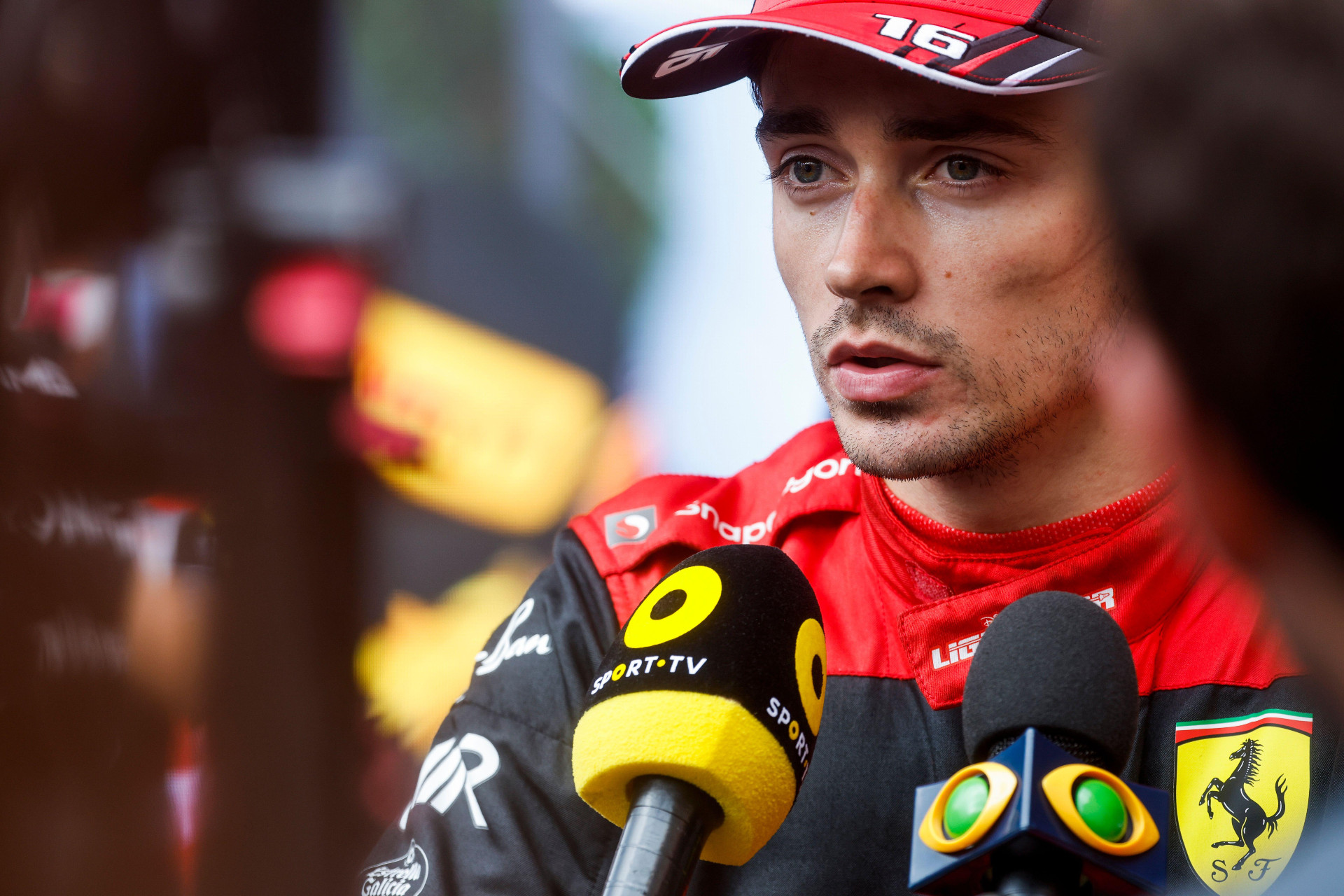 Damon Hill, the 1996 F1 World Champion, believes Charles Leclerc has to tread lightly in how he criticises Ferrari after his Monaco post-race comments.
Hill told Leclerc to "watch it" over his criticisms of Ferrari after a strategic error from the Scuderia cost the Monegasque driver a potential race victory and even a podium finish in Monte Carlo.
Leclerc had led the race from pole position and looked set to end his Monaco curse until Ferrari were caught out by an aggressive Red Bull overcut during the transition from intermediate to dry tyres.
Leclerc dropped from the lead down to fourth place after being double-stacked behind his team-mate Carlos Sainz in the pits, with the Monegasque shouting over the team radio during the confusion.
Speaking after the race, Leclerc said there had been "too many mistakes" from his team and was not sure if panic had set in when his crew spotted what Red Bull had done.
Leclerc and Ferrari's once-impressive leads in both championships have vanished over a handful of races between Emilia Romagna and Spain, with the points difference turning into an increasing deficit in Monaco.
It hurts a lot. That's it.
Thanks for your continuous support ❤️ pic.twitter.com/WsXZNyoRzN

— Charles Leclerc (@Charles_Leclerc) May 29, 2022
While Leclerc has been let down by factors outside of his control, a driving error at Imola also cost him valuable points – leading former F1 driver Ralf Schumacher to comment "he should be meek" after "screwing up enough himself".
Hill also believes Leclerc needs to be less vocal in his criticisms of the team, as he spoke to Sky Sports News about what Ferrari may be feeling after their driver's words.
"I think they are big enough and Ferrari understand," Hill said. "But you can only criticise your team so many times before there becomes a PR problem for the team."
Ferrari infamously fired four-time former World Champion Alain Prost in 1991, ostensibly after the French driver had compared his car to a truck, and Hill believes that mentality still exists at Maranello.
"Ferrari are not the people who will give way here," he said.
"If you've got a driver versus Ferrari, Ferrari will always win. So, technically or diplomatically, you have to watch it a bit."
In the immediate fall-out from the Monaco result, Ferrari lodged two separate protests against the two Red Bull cars over alleged transgressions at the pit lane exit – both protests were thrown out by the stewards.
It was the first off-track sign of acrimony between the two teams in what has been a calm and measured start to the season, but Hill believes Ferrari never had a leg to stand on.
"I think it was clutching at straws a bit, to be honest," he said.
"Ultimately, if you lose a race, appealing against someone just crossing over the tail end of a yellow line is a bit weak."
Ferrari cost themselves the race win
Ferrari had the makings of a perfect Grand Prix, but the rain mixed things up, and ultimately they ruined the race for themselves.