Damon Hill's warning to Red Bull: You are literally going to sink into quicksand
Despite charging towards their first championship double since 2014, Damon Hill has warned Red Bull they can't relax because if you stand still in F1 "you are going to be swamped".
After resolving a few minor but costly reliability glitches early in the season, Red Bull have stormed to one win after another, the team's tally up to 12 of which 11 have gone to Max Verstappen.
Not only is the driver cruising to a second successive World title but he's also on course to break the record for the most wins in one season as he has 11 with six races remaining, the record is 13.
While it is now almost inconceivable that second-placed Charles Leclerc can pip Verstappen to the title, race wins are still up for grabs.

So too is the Constructors' Championship, although it would a near disaster for Red Bull to lose as they have a 104-point lead over Ferrari.
In that fight there are still 279 points up for grabs.
Hill, however, has warned Red Bull not to rest on their laurels.
"If you stand still, for a second in Formula 1, in this sport you are going to be swamped," said the 1996 World Champion on the latest F1 Nation podcast.
"You are literally going to sink into quicksand.
"So the pace for anyone, even if they are winning, the pressure is relentless.
"If they don't do any more development now on this car, I think Ferrari and Mercedes will be all over them by time you get to Abu Dhabi."
But development can only be done if there is still the budget for it, and in that all the teams are now struggling.
So much so that Tom Clarkson reckons the big three are done for this season, their focus – and funds – now on 2023.
"I think the cost cap will limit other teams' ability to respond, there is so much Ferrari and Mercedes can do now," he said.
"I think it probably won't close, they are all going to wait and hope to make the big step up over the winter because they've all spent their development budget.
"I think was it Christian Horner who said our development this year is eight million, down from about 50 pre cost cap. That is a massive swing.
"When you consider what Ferrari have already brought to the table, what Mercedes have already brought to the table, I think the focus now is to get the most out of the package at every race.
"In terms of development it is all about 2023."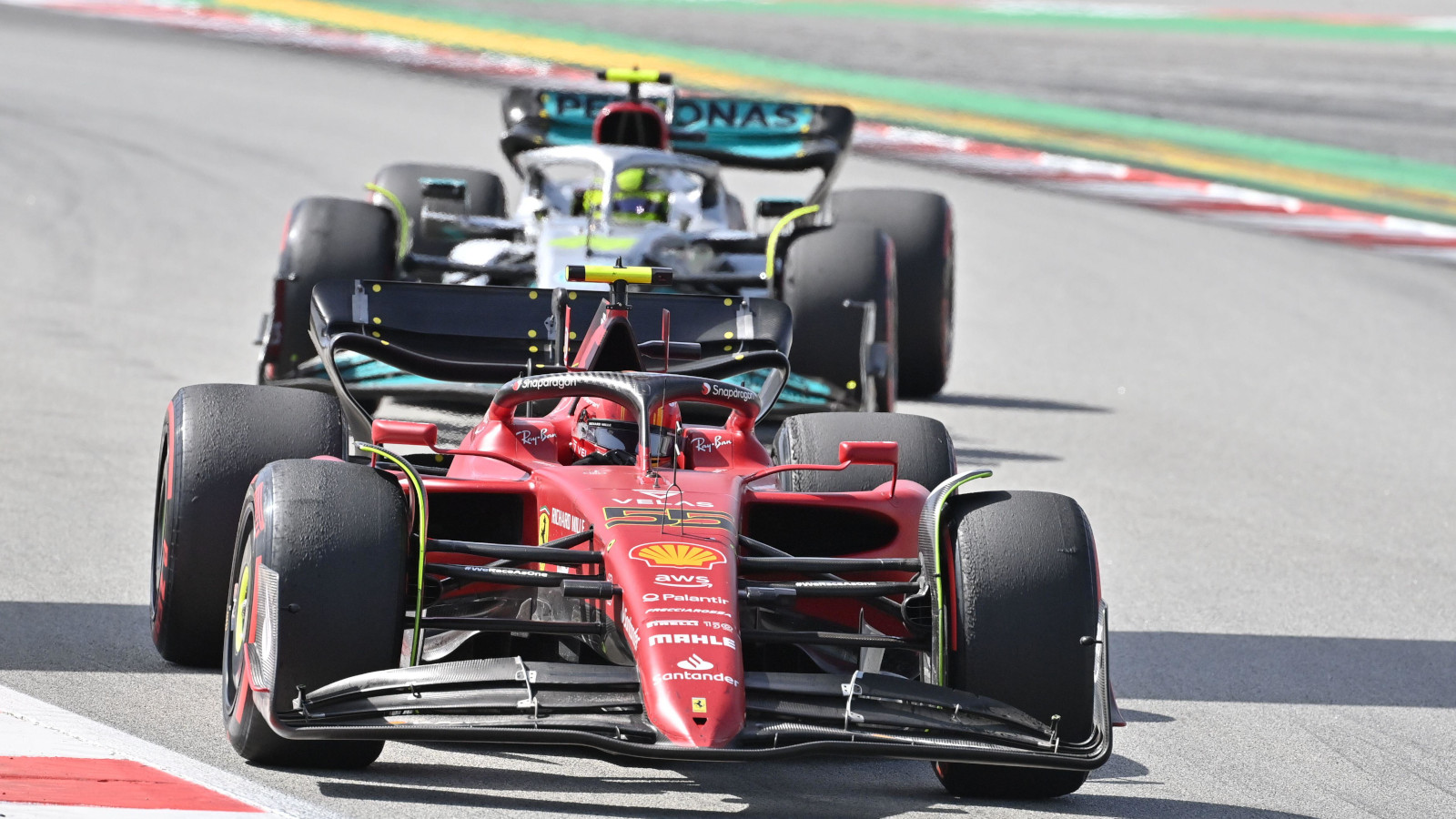 Balancing the books versus car performance
Never has a wrong concept or a big crash cost F1 teams as much as it has this season, the teams trying to balance the budget cap against on-track performance. It hasn't been easy.
Formula 1's big three are used to spending millions improving the car's performance. This season they haven't been able to, a problem that has hit Mercedes the hardest.
Off the pace and struggling with bouncing, instead of throwing millions and millions at the problem as they'd have done in yesteryear, Mercedes had to try one small idea after the other in the hope that something would stick.
Toto Wolff has conceded the cap hasn't helped Mercedes' recovery, but neither has it helped those further back down the grid.
Both Aston Martin and Williams got it wrong with the all-new cars and introduced B-specs. The knock-on from that is they haven't had much left over to spend upgrading the B-spec. A sort of hit or miss gamble in the hope the revised car would solve their problems. They haven't.
Crashes and the repair bills have also hit some teams harder than others, most notably Haas with Guenther Steiner saying Mick Schumacher's two big crashes were the reason he didn't get Haas' upgrades in Hungary – he had cost the team both time and money.
But the cap is there for a reason. It is to stop the teams from indiscriminately spending money, at least those who have it, and in time bring the grid together.
Right now, though, it seems more a case of the cap is preventing the grid from doing just that…