Ticktum puts 'balderdash' assault rumours to bed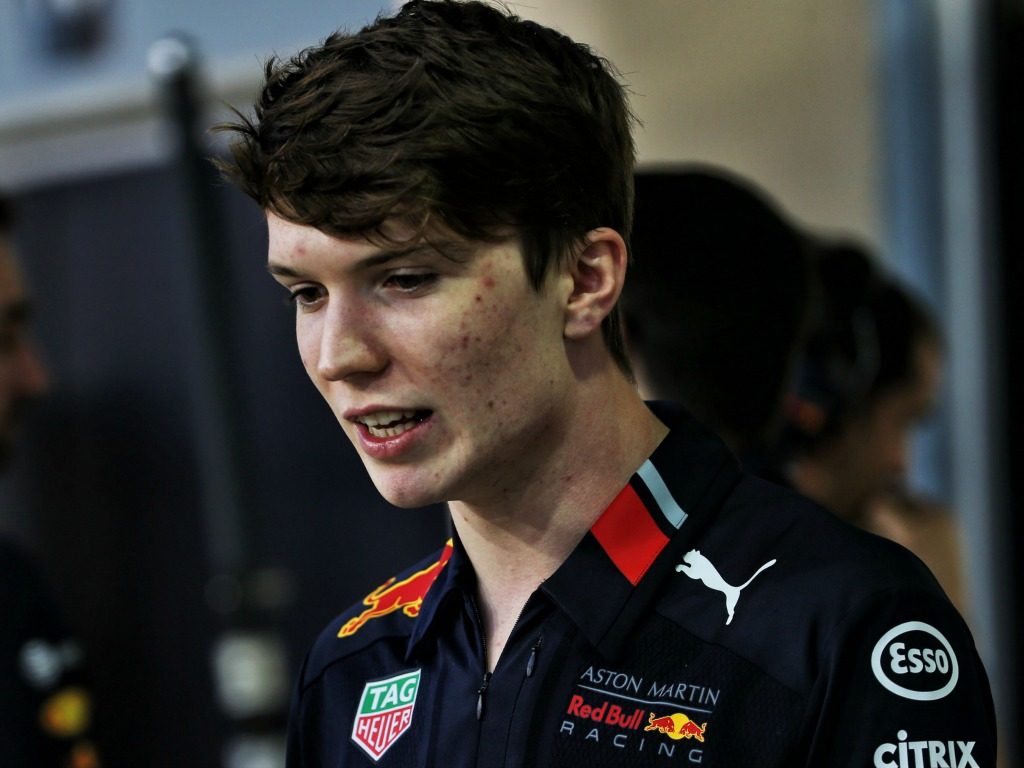 Dan Ticktum has put the record straight over his exit from Red Bull, saying reports that he assaulted his engineer are "rubbish", adding that he is still hopeful of making a comeback in F2 next season.
Ticktum joined the Red Bull Junior Team in 2017 and he showed plenty of promise, finishing second to Mick Schumacher in the European Formula 3 series last year.
He was promoted to the Super Formula Championship for the 2019 season, but he then not only lost his seat after three rounds, but Red Bull also cut ties with him.
Rumours then did the rounds that off-track factors played a part in Red Bull's decision, but Ticktum has dismissed those suggestions.
"I know a lot of people want lots of details. And I want this to be put to bed, I've heard a lot of rumours," he told Formula Scout.
"So the rumours of me assaulting my engineer, which I've heard going around, have been made up by some 35-year-old bloke in his mum's bedroom on social media. It's a complete rumour.
"When I first heard of it, it said: RUMOUR that Dan Ticktum… It's literally someone's made it up and it's got some traction because of my history. People are believing it. But, I will say now, and you can quote me on this, it's balderdash. It's rubbish.
"If that had happened, you would have heard it from Honda or from Red Bull, or the statement that Red Bull gave when they dropped me would have had that involved. So that's nothing to do with that."
He later added that the decision was based purely on on-track displays.
"It was performance [based]. The team struggled, even my team-mate was struggling. There was definitely some damage from round two at Autopolis when I hit the kerb, because at Sugo I was absolutely nowhere," he said.
Although he admits Red Bull didn't give him "enough of a chance" to show what he is capable of, he refuses to "slag them off" and hopes he can make a comeback with another team in 2020.
"So there we go," he said. "I wasn't given enough of a chance [in SF]. But I'm not going to slag Red Bull off, they gave me an opportunity. Maybe they didn't give me enough time. But still, they gave me the money to go racing, they gave me the belief and I did a lot of stuff in the simulator, worked very hard. I was doing a lot of F1 sim stuff before I got dropped.
"Christian [Horner, Red Bull Racing team principal], I'm sure he'll back whatever I say up. He was very happy with the F1 tests and also the simulator work I was doing at the factory. Everyone was happy. So it was just a bit of a rash decision, I think.
"But there's no disrespect to Dr Helmut [Marko, Red Bull Junior team boss], I got on really well with him so I'm not going to burn the bridge. Who knows what will happen in the future.
"I'm aiming to try to get a good deal in F2 next year, and hopefully get some good results, and who knows what doors are going to open soon. We'll see."
Follow us on Twitter @Planet_F1 and like our Facebook page.