Danica Patrick predicts Haas to spring a surprise during F1 2023 season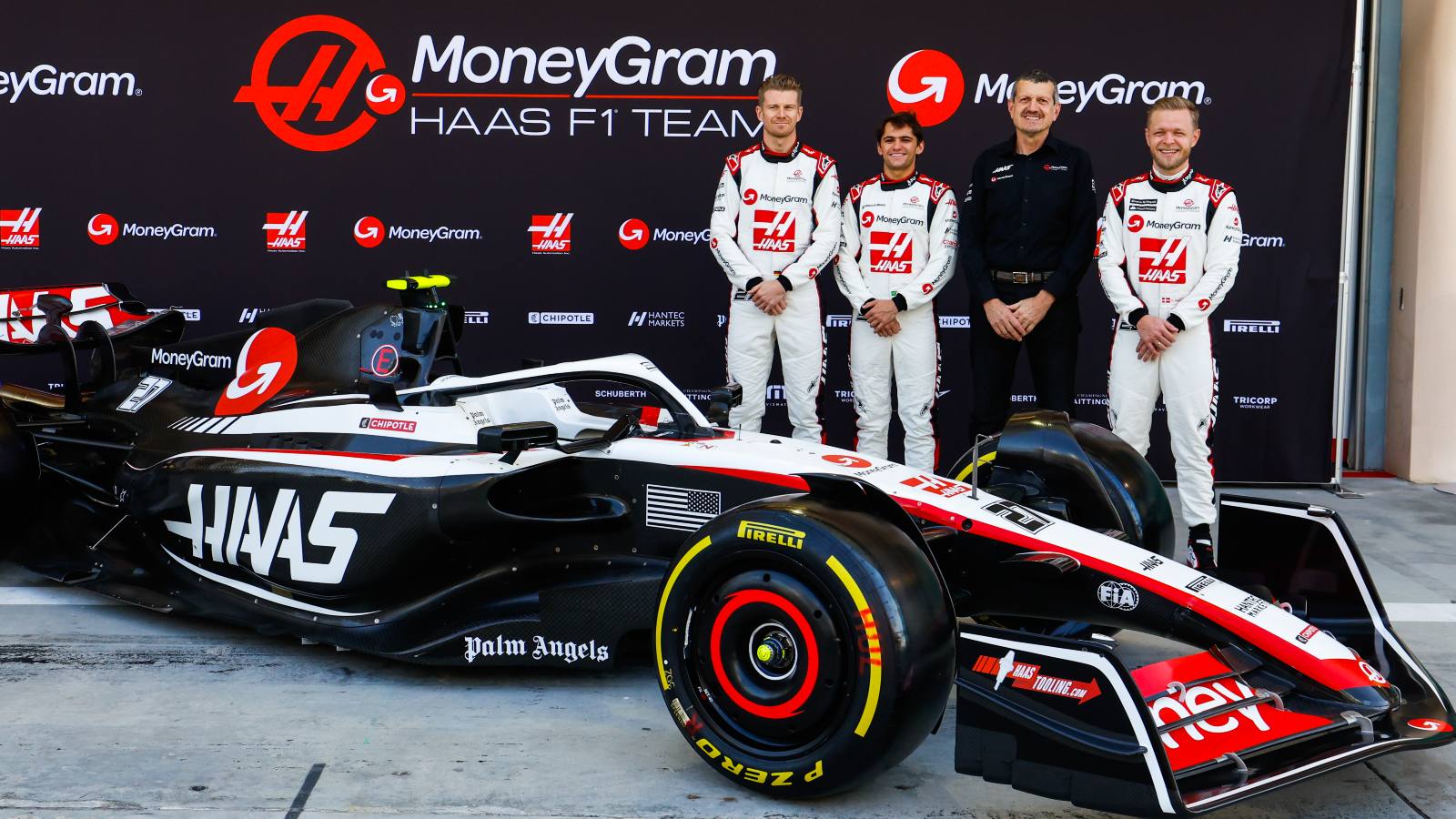 Danica Patrick has backed Haas to be the surprise package of the season after they got Nico Hulkenberg on board.
Following a disastrous 2021 in which they ended last without a point, 2022's P8 represented Haas' best result since the 2018 season and since then, there have been plenty of reasons to be optimistic for those in the American team.
They have a new title sponsor on board, allowing them to reach the budget cap for the first time, while they have swapped inexperience for experience as Mick Schumacher made way for 181-race veteran Hulkenberg.
He will partner another experienced man in the form of Kevin Magnussen and Patrick believes that those two can help the team progress forward.
"He's (Hulkenberg) a little bit older than Kevin, he's 35, he's been around for a while and I think probably Haas can use that experience," Patrick told Sky Sports.
"I think Kevin Magnussen has been a really great addition to the team, to be able to help them progress to have someone they can trust and rely on for progress.
PlanetF1 recommends
F1 2023 predictions: Title winners, team-mate battles, driver moves and much more
Ranked: How well did every team perform at F1 2023 pre-season testing in Bahrain?
Bahrain Grand Prix 2023: Schedule, stats, weather forecast, how to watch
"If Nico can bring even more of that, this is probably what Haas needs to take a leap forward.
"Can they surprise us? I think they did surprise us last year a couple of times, so I think that's absolutely on the cards for them."
Haas were not the only team the former IndyCar and NASCAR driver tipped for success, stating that she did not believe the "games" and that Mercedes would be challenging.
"All this talk of Lewis [Hamilton] not being happy in practice and I don't know if you guys think the same but there's a lot of games played.
"I feel like they came on so well at the end of the year, that I would be surprised if they weren't strong to start the season off.
"But I'm sure Red Bull will still be the favourite, obviously with winning the championship and having the penalty for going over budget and things like that, we might see the hit on them and their progress that they were able to make from last year to this year."
Patrick also picked out Lando Norris as someone who she thought was going to have a good year and backed the "super fun" Fernando Alonso at his new team, Aston Martin.