Danica Patrick: PR work needed for Logan Sargeant to build up US F1 fanbase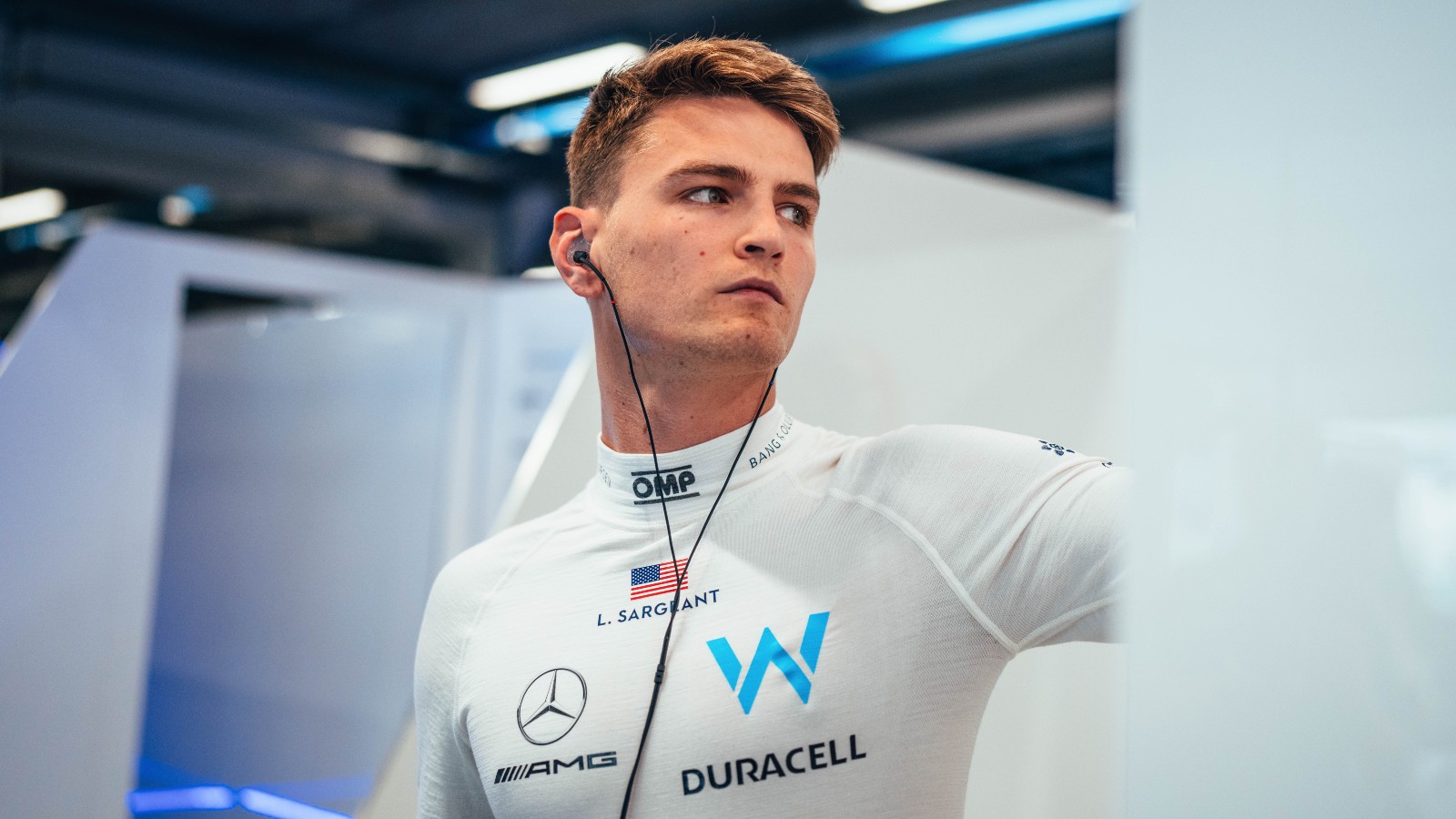 Danica Patrick has suggested Logan Sargeant will need to do some "PR" to boost his reputation in his home country of the United States.
Sargeant will become the first American driver in Formula 1 since 2015 when he competes in the Bahrain Grand Prix this weekend but despite this fact, he remains a relative unknown to viewers Stateside.
Having moved to Europe early on in his rookie career, Americans have had little exposure to Sargeant other than watching him progress up the ladder and into a Formula 1 seat at Williams.
With three races in the country this year and a bigger American interest in Formula 1 than ever before, Sargeant stands to gain a lot should he become the face of F1 in the country in a similar way to Max Verstappen in the Netherlands or Daniel Ricciardo in Australia.
But the former IndyCar driver turned Sky Sports pundit Patrick has suggested the 22-year-old will need to do some more "PR" before he is a known name in American households.
"He's not super familiar in the United States," Danice said on Sky Sports. "So I think there's still going to be some advertisement, some marketing, some PR that he's going to have to do.
"I suppose if there's anything I learned is how valuable PR is. So it would benefit him to do a lot of media around these races domestically if you can.
PlanetF1 recommends
F1 2023 predictions: Title winners, team-mate battles, driver moves and much more
Ranked: How well did every team perform at F1 2023 pre-season testing in Bahrain?
Bahrain Grand Prix 2023: Schedule, stats, weather forecast, how to watch
"But, let's just say, Williams has a long way to go. So as far as being up the grid, Williams definitely has been struggling. So I think that if they can improve and he goes out and promotes himself well beyond just sort of the international market, I think he has a really good chance of being a really popular driver."
As well as the arrival of Sargeant into F1, the Las Vegas Grand Prix will debut this year and Patrick said it is "spectacular" to imagine what the Strip will look like come race day.
"I mean, the site is going to be just spectacular," she said. "It's already so cool to be on the Strip and see all the lights but then to add the sound into it as well.
"I already have my parents, who have been around racing their whole life, they really wanted to go to this one like as soon as it came out. So I got their hotel rooms already because I knew it'd be a problem and difficult and let me tell you, it makes sense by how much their hotel room was why they were offering these million dollar packages for hospitality and tickets and a hotel.
"I would say it's probably going to be the highest density of celebrities that we've ever seen, but I think we're going to be able to add on top of it maybe some NASCAR and IndyCar guys too just because their seasons will be over with."