Ricciardo unsure if Abu Dhabi changes have made overtaking easier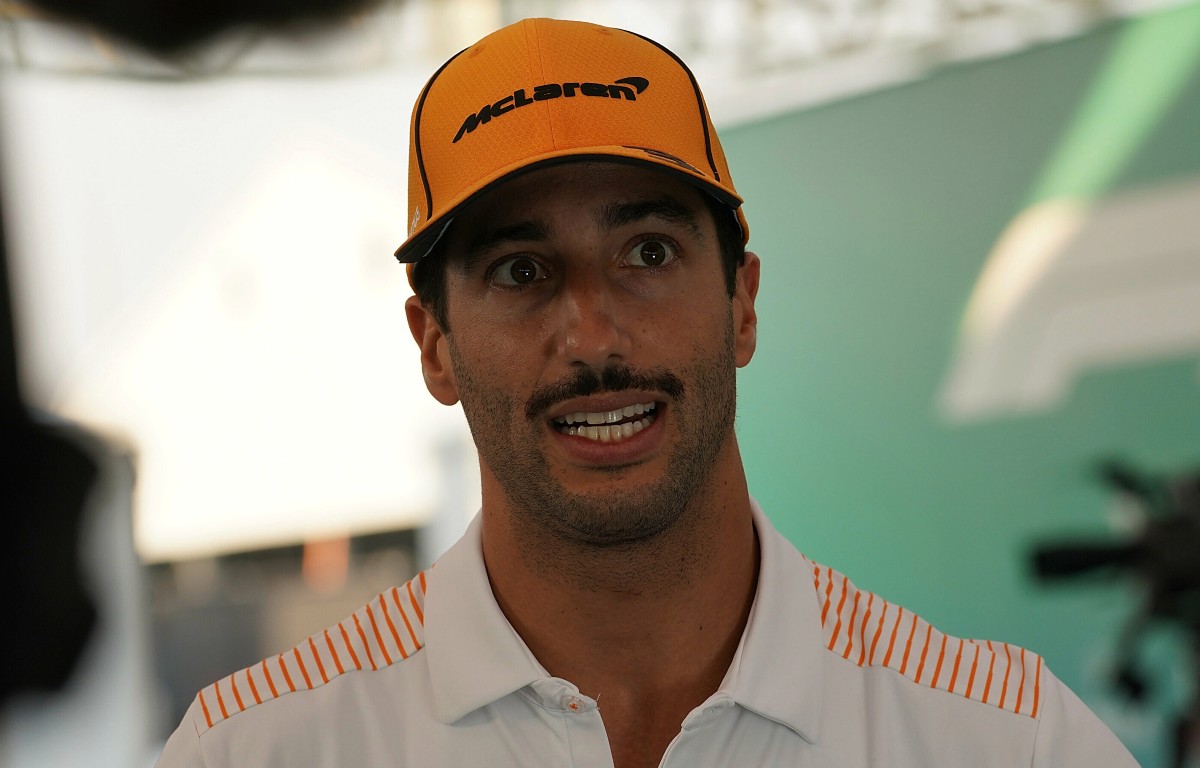 Daniel Ricciardo likes the layout changes that have been made in Abu Dhabi, but doubts they've made overtaking any easier. 
Yas Marina circuit is playing host to what could be one of the most spectacular season finales ever with Max Verstappen and Lewis Hamilton heading into it level on points.
In the eyes of many though, it's not a circuit worthy of such an occasion with it being far from popular since joining the calendar in 2009, largely due to how difficult overtaking is there.
To address such concerns, changes were made to the layout for this year's race with two chicanes in the first sector being removed and various other areas also being worked on.
After the first day of running though, Ricciardo is unsure whether passing other cars on race day is actually going to be any easier.
"I don't know," he said after FP2 when asked if it would be easier to overtake.
"I got a little bit of traffic, like behind another car, today. I don't know if it's easier, I don't know if it's harder.
"It's probably the same."
Kimi hits the wall at the end of FP2 and the resulting red flag brings the session to an end.

Glad to see him up and out of the car OK.

Daniel finishes P11 and Lando P13.#AbuDhabiGP 🇦🇪 pic.twitter.com/4rdTlQ441e

— McLaren (@McLarenF1) December 10, 2021
That being said, on the whole, the McLaren driver does find it a more enjoyable track to drive on now, even if he does miss some things about the original layout.
"It was probably a little more fun, I guess," he said.
"I like Turn 9, that's quite a fast kind of big bowl-type corner so that's pretty good. Five's tricky, but then the previous [layout] was also kind of tricky… I actually prefer the new hotel section.
"I miss the old penultimate corner. I think that used to be a real corner, now it's easy [to do] flat [out]."
"But yeah, all in all, more pros than cons."
Ricciardo and co will need something of a miracle – they're second 1-2 of the season – if they're to take P3 in the standings from Ferrari in the final round. Judging by Friday pace though, they'll struggle to score any points at all.
Nevertheless, Lando Norris says they were expecting to be slower than their rivals and isn't too worried.
"I think they're just quicker at the moment," said the Brit.
"They have been for the last few races so we're not concerned. We know we're a little bit off the pace, that's how it is at the moment.
"But we'll try and make some good changes overnight and try and be a bit closer at least."