Daniel Ricciardo has 'accepted' possible absence from the 2023 grid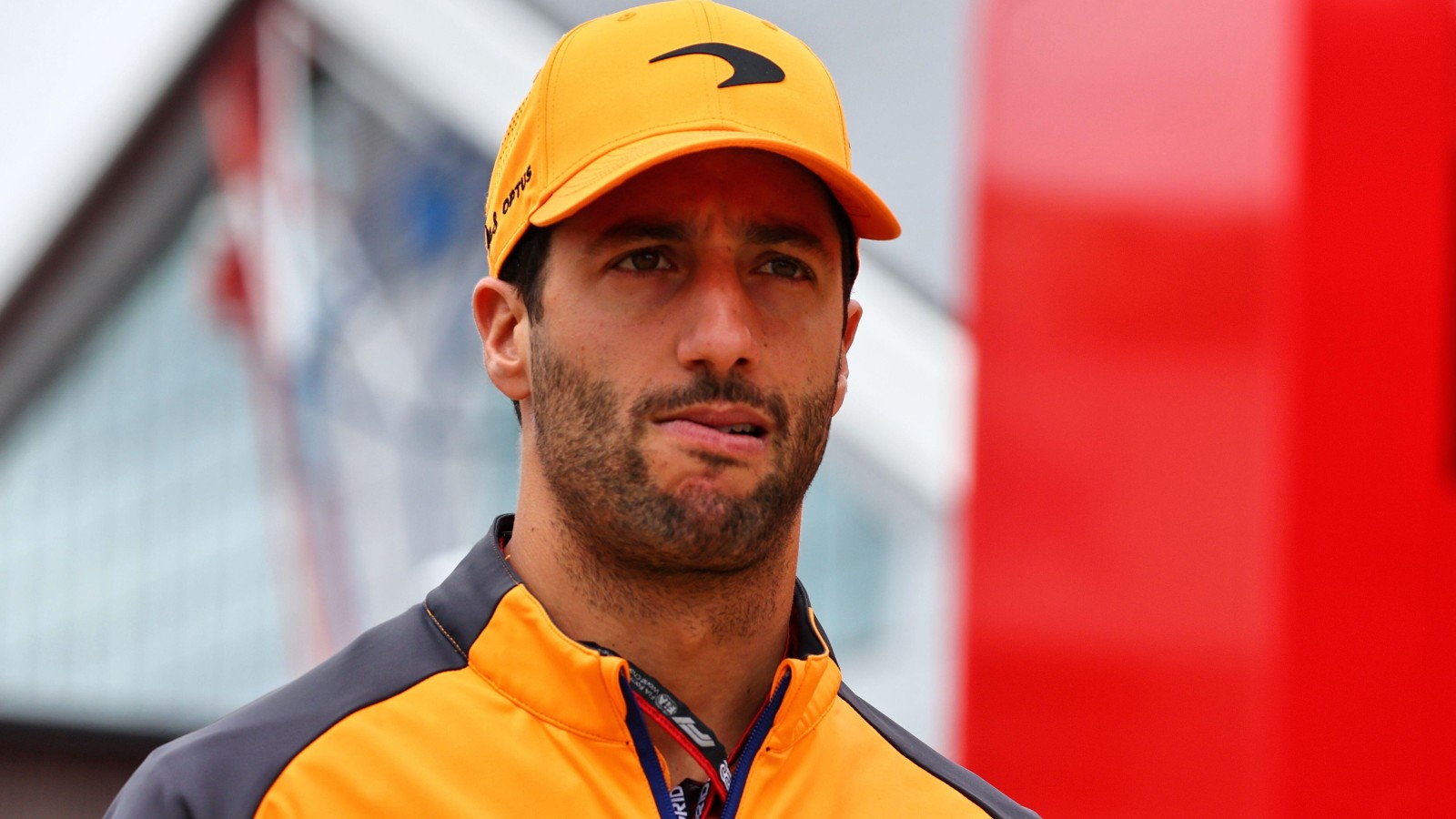 Daniel Ricciardo says he would accept spending 2023 on the sidelines if he cannot bag himself a race seat with one of the more competitive teams.
The Australian has been given a financial settlement for the last year of his contract with McLaren, but would prefer to be racing in Formula 1 if a suitable opportunity came along.
However, while it appears Haas or Williams represent Ricciardo's best chance of being on the grid next season, the 33-year-old would rather wait for something more appealing to emerge for 2024 than tie himself to a team offering only a slim chance of the occasional podium finish, let alone wins.
A recent report linked Ricciardo to Mercedes as a reserve driver, suggesting that could put him in line to take over from Lewis Hamilton for 2025 if the seven-time former World Champion were to add one more year to his current contract and then retire.
"I've certainly accepted if I'm not to be on the grid next year, I'm okay with that," said Ricciardo, quoted by Fox Sports.
"I've accepted I'm not going to do everything, or my [management] team's not going to do everything, just to put me on the grid if it's not right or it doesn't make sense.
"Obviously this year's been challenging and if I am on the grid, I want to know it's [at] a place I can enjoy it and feel like I can thrive, an environment I feel I can thrive in.
"I don't want to just jump into a car for the sake of it."
A poor season for Ricciardo took a slight upturn at the Italian Grand Prix until he had to retire six laps from the end, having been running comfortably inside the points.
"Days like this certainly are pretty frustrating," said Ricciardo after the race. "But give it 24, 48 hours and I'll get over it and try to understand what's best for next year.
"Not in an over-confident or cocky way, but if it's not meant to be then I'm totally okay with that. I won't be too proud.
"We haven't certainly given up on [getting a seat] but that's kind of where my head's at, at the moment."
As the boys say 'Ciao' to Monza, they also have a message for you, the fans. 🧡#ItalianGP 🇮🇹 pic.twitter.com/rEOrUfy2uE

— McLaren (@McLarenF1) September 11, 2022
What does the medium-term future hold for Daniel Ricciardo?
Firstly, we really do not get the report that claimed after a year off in 2023, Ricciardo could become Mercedes test and reserve driver the following season and then potentially replace Hamilton for 2025.
By then, he would be only a few months off his 36th birthday and not have driven competitively in F1 for well over two years.
Fernando Alonso has shown that hurdle can be overcome, but let's be honest – Ricciardo has looked to be a racer on the decline, apart from his glorious 2021 Italian Grand Prix victory.
Why would Mercedes want to keep him warming in the oven when they can hand-pick a much younger successor to Hamilton with plenty of time to do so?
The only way it would make any sense is if Mercedes thought Hamilton was going to quit at short notice and they needed a replacement ready to step in, with Ricciardo being that person.
From our perspective, the Aussie looks to be worth one last go in a midfield team, to see if he can still hack it in F1. A return to 'Team Enstone', namely Alpine – he had a two-year spell at Renault in 2019-20 – would have seemed the ideal fit, but it appears they are looking elsewhere.
AlphaTauri could have worked if Ricciardo had been prepared to return to the Red Bull operation as head of the 'junior' team, perhaps alongside Yuki Tsunoda or even Colton Herta if Gasly moved to Alpine.
But again, that has not been mentioned as a plausible destination and so if Haas or Williams are not attractive to Ricciardo, it looks like he will have to sit tight and see what evolves in the often unpredictable world of the F1 driver market.
Read more: Haas need to think for the future and keep Mick Schumacher